Best eCommerce Database Website 2016: Cinema Vehicles
Cinema Vehicles, welcome to Web Shop Manager
Please join us in welcoming Cinema Vehicles, America's largest full service picture car company to the Web Shop Manager automotive platform. Form meets function with a 100% custom search experience to drill down to cars such as Elenore from Gone in 60 Seconds, the Charger R/T from The Fast and the Furious or the Gran Torino from Starsky and Hutch.
Does your current website design and functionality meet your needs?
Can you accomplish your business goals in 2016 with your current web technology?
---

Web Shop Manager - News and Updates
Catalyst / AutoCommerce 2016: ChannelAdvisor Corporation (NYSE:ECOM), a leading provider of cloud-based e-commerce solutions that enable retailers and branded manufacturers to increase global sales, today announced its full AutoCommerce 2016 agenda, which includes sessions by industry experts from companies such as Amazon Services, eBay Motors, Newegg, SEMA, Web Shop Manager and more. AutoCommerce, taking place Monday, April 11 from 1 to 4:30 p.m. PDT at the Aria Resort & Casino in Las Vegas, is the only conference devoted exclusively to online retailers in the automotive and powersports realm.
Our own Founder & CEO Dana Nevins will be speaking at this exciting event:
Fuel Your Direct Channel Sales Engine with Tips from the Pros
Ready to increase sales directly to consumers? Find out how to take your e-commerce business to the next level as you interact with the top leaders in this domain. Learn how to increase conversion rates, what metrics you should be monitoring, how to implement essential SEO strategies and other great topics to grow your direct channel sales. This session will cover the following topics:
Techniques to increase average order value
Navigation and site search strategies
Mobile optimization
Logical steps to find your niche
And more!
Web Shop Manager Blog Update: Not quite ready to upgrade your site? Check out our 6 part blog series on Conversion Optimization, it's loaded with lots of FREE and easy tricks to squeeze more leads, more conversions and more money from your current site.
---
P.S. Check out more of our latest cutting edge site releases
These companies are ready for 2016 with refreshed and updated eCommerce websites from Web Shop Manager. Let us help you be successful in 2016.
JKS Manufacturing - B2B/Retail, Mobile Redesign, SEMA Show Ready!
---

Moto Wheels - B2B/Retail, Mobile Redesign, AIM Expo Ready!
---

Tiger Lights - B2B/Retail, Product Data, Mobile Redesign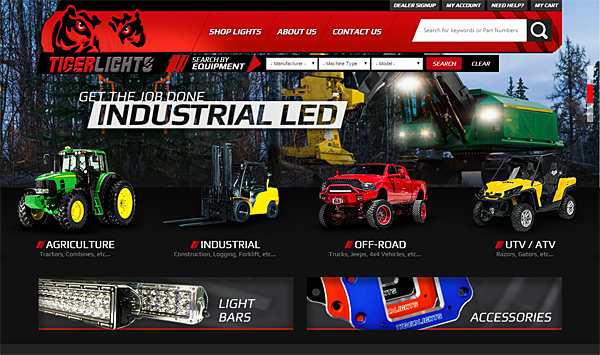 We can help with: Mobile, Year/Make/Model, Distributor Integration, Product Data
Take the first step and Contact Us or call Web Shop Manager today. 619-278-0872.


By: Dana Nevins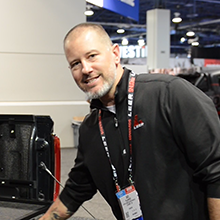 BEDSLIDE - Client Testimonial
"The best thing out of everything was that our sales went up. The new site had a better design, the checkout process was better, and ultimately achieved all of our goals. That site has been up for a year and a half and we're very happy with it, it's still awesome." - Jake Plappert