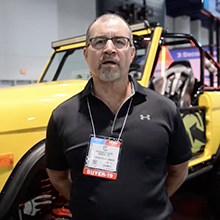 Bronco Graveyard - Client Testimonial
"We were their initial client and Web Shop has helped us grow over the years with great technical support and eCommerce expertise. They have been fundamental to our successs." - Jeff Trapp
Facilitating Your Business-to-Business Needs
At Web Shop Manager, we do one thing better than anyone else: turn potential clients into customers. If you specialize in Business-to-Customer (B2C) transactions & services, then Web Shop Manager is the perfect choice for your business.
Delivering Results
Web Shop Manager specializes in making your site as customer friendly as possible, leading to more checkouts and more revenue. Using advanced conversion technology, you can assure that your wholesale buyers will keep coming back for more! Build relationships with easy to use and efficient technology built specifically for B2C style businesses.
Designs and Success, with Us At Your Side
We specialize in engaging, effective, and conversion driven website designs. Our Award Winning design team can help you break out of your shell and tap new markets. With optimized branded landing pages and mobile optimized designs, you can make sure that your customers will find what they need with ease. Plus, Web Shop Manager provides excellent U.S. based support and professional services.
Be Professional with Informed Product Information
Nothing is more important to customers than finding relevant information about online products. At Web Shop Manager, we only use the best product data available. With integrated product information that is top notch, you can guarantee that your B2C store will appeal to potential new customers and your current dealer network. Our data information integration is industry-standard and will ensure that your site looks professional and builds trust between your customers and your business!
Ease of Use and Effectiveness
Our designs don't just look great, they're easy to use. Make your customers trust your platform with simple commands and checkout safety. The best way to establish a recurring business relationship is to show that your site is easy to use and effective, and that's exactly what we do.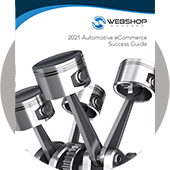 Download the 2023 Automotive eCommerce Guide
Sales in Automotive eCommerce are continuing to trend up! Once again, this year will see record-setting numbers. Ensure your business thrives with the latest tips and tricks from the pros at Web Shop Manager.