20 Years

Industry Experience

1763

Brands Available

4.98/5

Satisfaction Rating

99.95

Up-time Guarantee
Frictionless Automotive eCommerce
WebShop Manager is a feature-complete web platform designed specifically for selling automotive aftermarket parts online. Features include:
Website Design Built to Sell
Full content management system which enables you to control the look and feel of your website through use of HTML, CSS, JavaScript or WSIWYG editor if you are less tech savvy.
Native YMM Lookup
Other platforms require you to find and invest in plugins that are very limited in functionality and require constant updates and maintenance.
SEO Friendly Platform
Site map, custom categorization, and ability to change meta keywords and descriptions on products are huge benefits to SEO.
Flexible Aftermarket Product Data Options
Our team has worked with data from just about every imaginable source. We can work with you to source the best and most updated data so your project doesn't stall - or even worse - flop.
Fraud Protection
No more missing out on orders with antiquated anti-fraud measures that harm conversion rate.
Guided Training
With other platforms, you are beholden to a specialized developer, or agency. Instead, we aim to train and enable you to be as self-sufficient as you'd like to be.
Cart Optimized for Conversion
Payment Gateways
Why WebShop Manager?
Web Shop Manager is a laser-focused platform built specifically for the automotive aftermarket industry. We have over 20 years of experience in this industry curating and blending disparate data sets into a cohesive shopper experience. Because we're automotive-focused, our platform comes pre-packaged with native Year Make Model (YMM) lookup. No more researching plugins and settling for limited functionality. Our solution is feature complete and built right in.
With detailed coaching sessions, white-glove onboarding, and a dedicated project management team, WebShop Manager is more than just a platform -- we're a partner in getting your automotive eCommerce website selling, and selling well.
Save Time/Money on Automotive Data Management
With all of the body style changes, the myriad of models that exist, and consistent new vehicle launches - automotive data can get messy in a hurry. Automotive data is one of the most underrated headaches of launching a successful automotive eCommerce business. Bad data doesn't only impact the admin (backend) of the website, it also limits how the website flows for shoppers, and can hinder the potential traffic.
For an automotive eCommerce company to maximize growth, hiring someone who's great with spreadsheets is NOT enough. The data team must also have a great understanding of automotive data and how to create the most frictionless experience possible for shoppers.
WebShop Manager will source the data for you! Additionally, the data will be scoured for discrepancies and built to provide a solid foundation for your vision of the customer experience.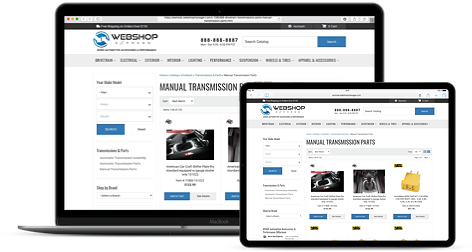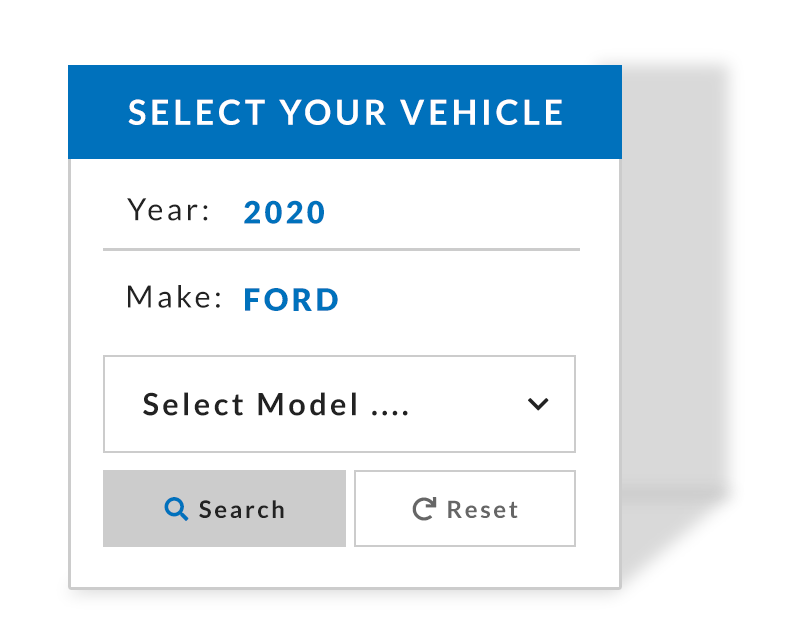 Native Year-Make-Model, Much Better than a Year-Make-Model Plugin
A year-make-model search is designed to help customers narrow down their product results to show only the parts that fit their vehicle. They're commonly displayed on automotive websites as drop-downs.
There is an incredible difference between a website that has an integrated year-make-model search and a website that has a native YMM search. What's the difference between native and a plugin? Glad you asked! A plugin is typically 3rd-party code that is added to an existing website. So if your website is built with BigCommerce or Shopify, for example, they're not built for automotive so those websites will require a YMM plugin.
Web Shop Manager has a built-in year-make-model search which is a major competitive advantage over non-automotive eCommerce platforms! The advantages include seamless integration with the website's design, speed of the website, and faceted navigation.
YMM plugins are known for slowing down website performance considerably, a major factor that limits potential - definitely not a concern with Webshop Manager!
Faceted Navigation that Boosts Conversion Rate
Faceted navigation is the technical term for the checkboxes that help shoppers narrow their product results. WebShop Manager provides a variety of options, enabling your website the flexibility to narrow product results by product type groups, product series, and other forms of attributes.
Whether you're selling wheels, lift kits, exhaust, or tonneau covers - providing great filters is a key component of conversion rate. To most shoppers, these products look the same! Great filters allow the shopper to make an educated click from a category page to a product that fits their needs - increasing consumer confidence and conversion rate.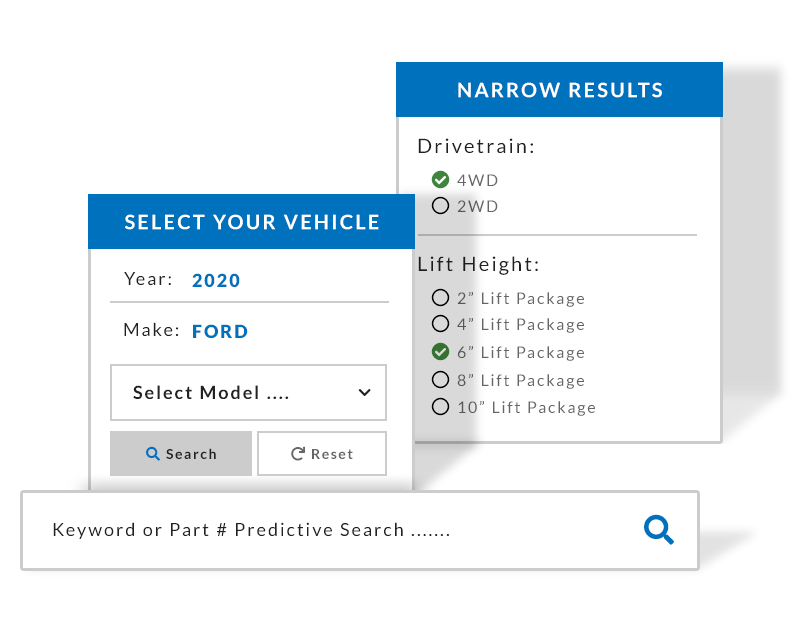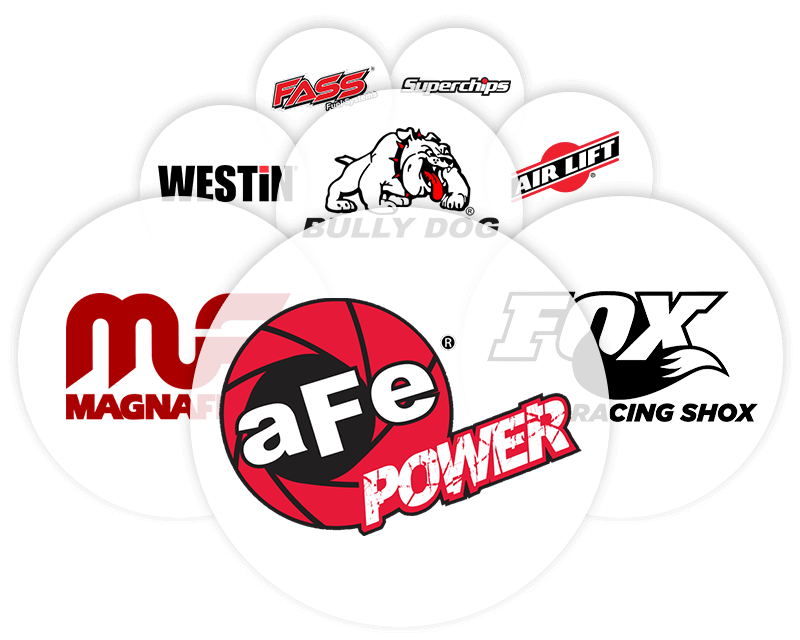 Elite Automotive Website Speed
The latest iteration of the WebShop Manager eCommerce platform (WSM 5.0) has been optimized for Google's new Core Web Vitals Update. This is all about the speed of the website.
Increased speed creates increased revenue. Website speed is crucial in automotive, where the complexities of the data can bog down an inefficient database which frustrates consumers and lowers conversion rates. Even just a 1 second difference over a competitor provides a significant advantage!
The speed of the website also benefits SEO, providing an increase in the rankings to enable more shoppers to find your website.
Automotive Website Design
Aftermarket parts shoppers need to feel an abundance of trust as they consider buying parts from websites. The parts are expensive and take a lot of time to install so their guard is higher than if they were purchasing t-shirts or commoditized items.
It's also very tricky and time consuming to get aftermarket data to render the way you want. Our designers carefully map everything out and in most cases already know how to properly code your website to achieve the shopping experience you want.
The 20+ years of experience are really showcased in the difference of a WebShop Manager automotive eCommerce website compared to a non-automotive website. The data-driven approach naturally includes the experience of building automotive websites designed to sell parts.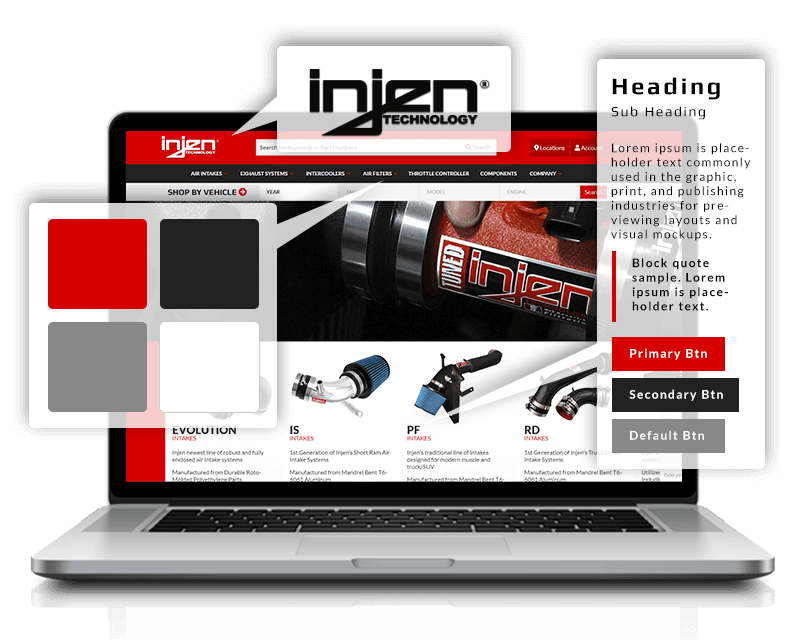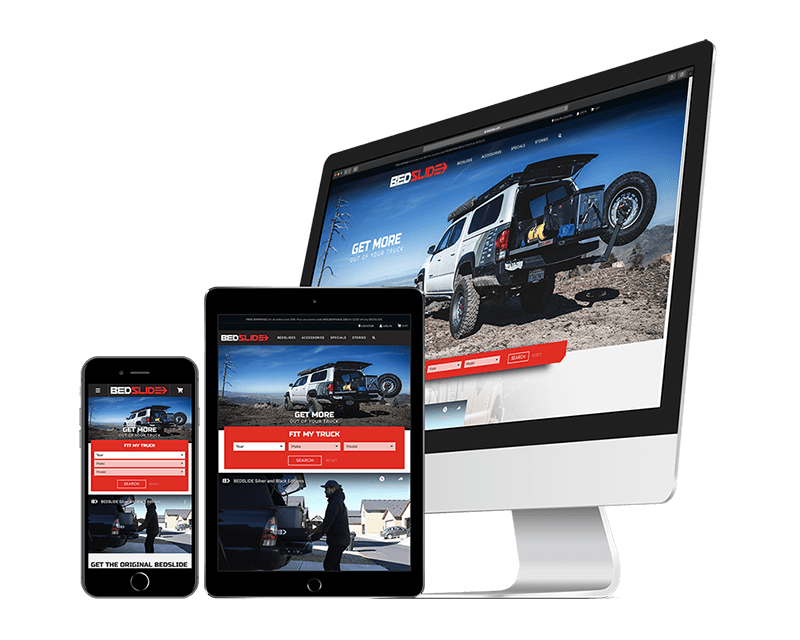 Built-in SEO for Automotive eCommerce
SEO is hard enough! Add in the complexities of automotive data combined with the varied nature of how consumers search for automotive products - and there's a massive potential for messing up SEO and missing out on potential customers.
Web Shop Manager has built-in guardrails to help automate a solid foundation fulfilling technical SEO best practices. Customization is available to the SEO experts, but the website is launched with all of the basics completed!
Integrated Blog
The blog is a necessity for eCommerce websites, a perfect way to drive more traffic and revenue. Web Shop Manager's eCommerce platform has a blog integrated, designed to help clients maximize their opportunity at revenue.
Keyword research for every industry in eCommerce leads to a content strategy that requires information that doesn't always fit nicely into the natural flow of the website. Shoppers almost always have questions that hinder them from making a purchase. The blog is a great way to solve those questions, improve conversion rate, and drive more traffic!