Our Work - Client Success Stories
While each company is different, and every website solution is unique, these Success Stories will demonstrate the passion and commmittment Web Shop Manager provides. Feel the relief of having your site built on a platform that combines beautiful design and intelligent data.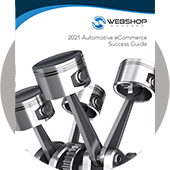 Download the 2023 Automotive eCommerce Guide
Sales in Automotive eCommerce are continuing to trend up! Once again, this year will see record-setting numbers. Ensure your business thrives with the latest tips and tricks from the pros at Web Shop Manager.