Native Year Make Model Engine For Your Website
For automotive eCommerce businesses, a quality year make model (YMM) lookup is a non-negotiable function of a website. Yet, most year make model tools are:
Expensive to implement
Slow-moving plug-ins or extensions
Clunky when using basic keyword search
Limited to only displaying on your homepage, forcing shoppers to enter their vehicle right away
Difficult to configure since it was developed outside of your website
Time consuming to maintain with constant platform updates
Online shopper preferences are constantly evolving, often with technology failing to keep up. This can put you on the back foot, resulting in lost sales, slow page speeds, frustrated buyers, and wasted time.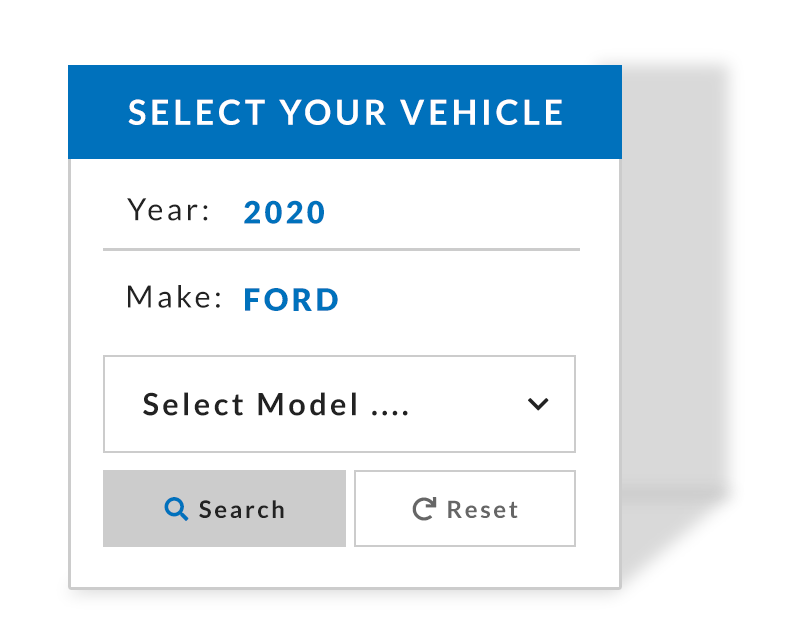 Lightning Fast Year Make Model Lookup
With Web Shop Manager, these pain points are all in the past. Your website is equipped with year make model functionality right out of the box.
Our platform's year make model search leverages attributes that are specifically assigned to each product, giving your website an undeniably smooth search experience that will result in:
Increased conversion rates
Instant & Accurate results
YMM lookup throughout your entire website
Configurable search experience (add sub-model, engine or trim!)
Fitment verification
Guided navigation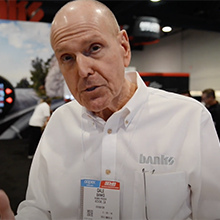 Banks Power - Client Testimonial
"We've grown our business capabilities as a function of using Web Shop Manager." - Gale Banks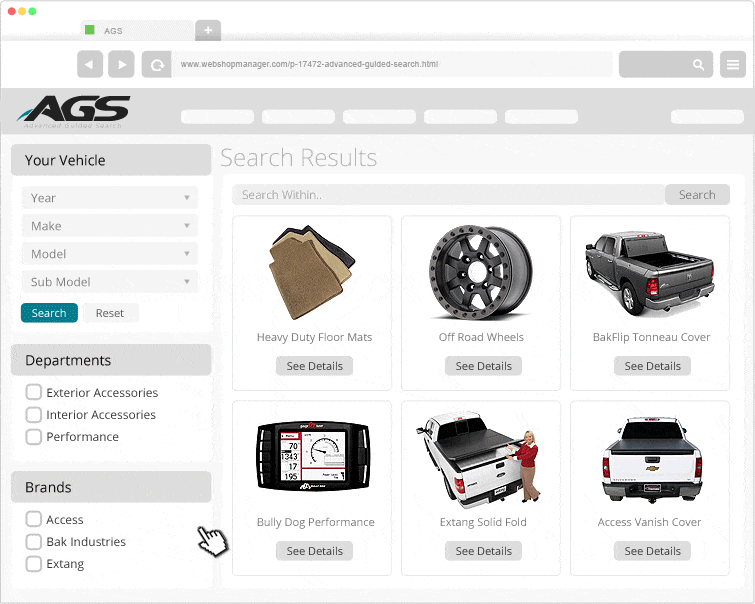 A Personalized Shopping Experience for Every Customer
You have just a few seconds to help potential customers orient themselves after landing on your website. When people have trouble figuring out where they are or where to go, they simply move on to the next website.
We'll equip your site with a personalized year make model search so your customers can quickly drill-down to the products they're looking for. They'll also be able to filter down options with user-friendly attribute filters like brand, category, and color or use product qualifiers like materials and dimensions.
Multi-Level Category and Brand Filters
Configurable lefthand filters per category
User guided experience
Engineered for fitment and SKU-intensive catalogues
Optimize your category, brand & vehicle pages
Interactive breadcrumb navigation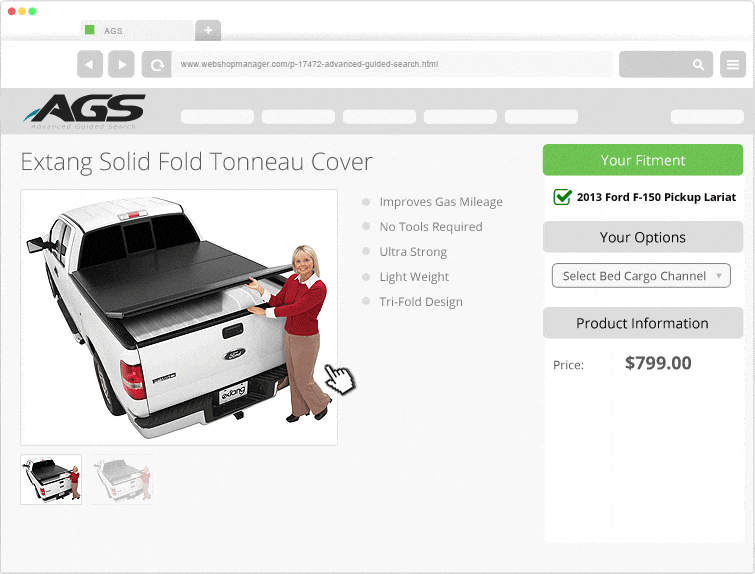 Reduce Buyer Confusion on Your Product Pages
Most web platforms limit your site to "collections" or "groups" and only offer year make model lookup on your homepage. This can be problematic, as most marketing campaigns likely drive traffic to a product page, rather than the homepage. Without year make model fitment verification on the product page, there is massive conversion friction forcing the shopper to navigate away from the landing page to get the information they need, or to potentially purchase an incorrect SKU that does not fit their vehicle.
Maybe they call to verify, but what if you're already tied up? Or worse, they buy the wrong product and have to return it. What about a series of nearly identical SKUs that differ in application?
With product series, you can unify individual product SKUs by name and merchandize your products without limiting customers to a particular style of browsing. Your customers won't be required to enter fitment until they feel they've found the right product. They shop the way they want, and you ensure they get the right product.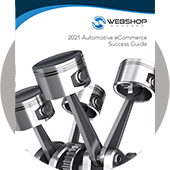 Download the 2023 Automotive eCommerce Guide
Sales in Automotive eCommerce are continuing to trend up! Once again, this year will see record-setting numbers. Ensure your business thrives with the latest tips and tricks from the pros at Web Shop Manager.