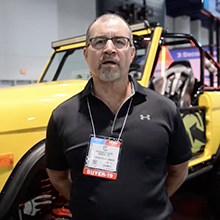 Bronco Graveyard - Client Testimonial
"We were their initial client and Web Shop has helped us grow over the years with great technical support and eCommerce expertise. They have been fundamental to our successs." - Jeff Trapp
Designing the Best Storefront Available, With the Best Information Available
Web Shop Manager is devoted to quality, and as a result, we're professionals in the industry's leading data management protocol: ACES and PIES standards. Give your clients the most professional experience and make sure you're speaking the automotive language with our ACES and PIES compatible information implementation.
ACES High
Using the Aftermarket Catalog Exchange Standard (ACES) has never been easier! Using your website's ACES approved information, it'll be easy for your clients to find their perfect fitment for their year/make/model. Using our ACES data implementation, your website can be a professional and effective shopping experience for clients to find the right pieces effectively.
Your Piece of the PIES
Product data is incredibly important, and we understand that implementing Product Information Exchange Standards (PIES) is an important part of establishing validity in the automotive world. Our sites' information can be applicable with PIES-approved information, making it easier for your clients to find prices and products that are perfect for their specific automotive brand and needs. Make your shopping center one that fits the criteria and ensure that your PIES data helps you grow!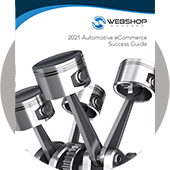 Download the 2023 Automotive eCommerce Guide
Sales in Automotive eCommerce are continuing to trend up! Once again, this year will see record-setting numbers. Ensure your business thrives with the latest tips and tricks from the pros at Web Shop Manager.