SUCCESSFUL IN POWERSPORTS FOR 12 YEARS
ELEVATE YOUR ONLINE STORE TO A WHOLE NEW LEVEL IN THE POWERSPORTS AND AUTOMOTIVE INDUSTRY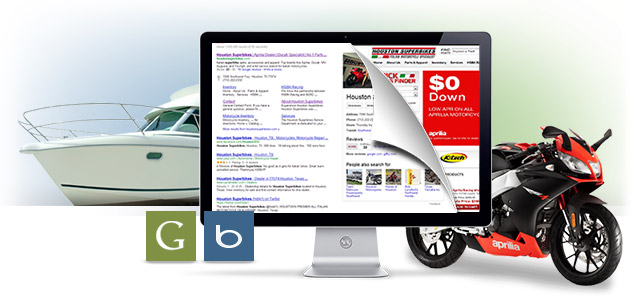 We have been in the business of improving our clients' business bottom line since the end of the last century. Our business is your business' success in the automotive and powersports industry. If you need an edge to get ahead of your competition, do not hesitate to call us today on 619.278.0871.
LAND-BASED POWERSPORTS SALES OPTIONS
USE THE POWER OF THE INTERNET TO CHANNEL AND TRANSFORM TRAFFIC INTO FOOTFALL
According to recent research, although 80% of customers search motorcycle parts online, 75% feel more confident making the purchase in-store. Make sure you have the correct vehicle search and product merchandising available on your online store so that you can sky rocket your in-store foot traffic and sales.
Learn More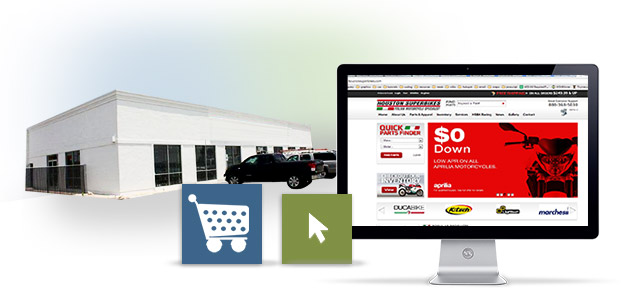 SEARCH BY YEAR-MAKE-MODEL
MATCH YOUR VEHICLE EFFORTLESSLY BY BRAND AND PARTS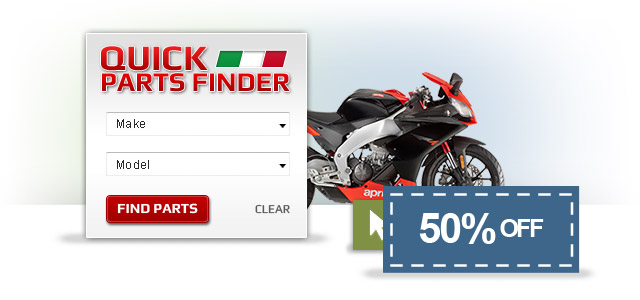 Visitors to your online motorcycle store will find it easy to locate products they want to purchase thanks to our Year-Make-Model search option which lists vehicles, parts and accessories that fit their individual vehicle, allowing an improved user experience and a rapid checkout.
Learn More
PERSONALIZED BRAND IDENTITY
FOCUS ON YOUR CUSTOMERS AND TARGET MARKET WHILE PROMOTING YOUR PERSONALIZED BRAND
Here at Web Shop Manager, we pride ourselves in offering tailor made motorcycle website designs that make you stand out from the crowd while focusing on your passion and service to customers that is the first step on the road to online success.
Learn More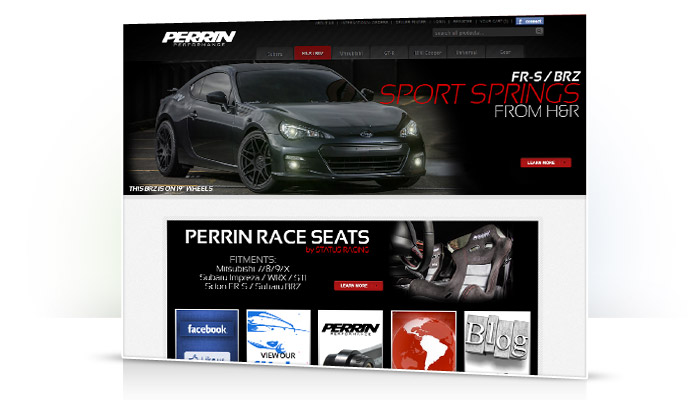 FILTERING AND ADVANCED PRODUCT SEARCH OPTION
BOOST YOUR CONVERSION RATE WHILE ASSISTING YOUR CUSTOMERS IN FINDING THE PRODUCTS THEY SEEK EFFICIENTLY AND ACCURATELY.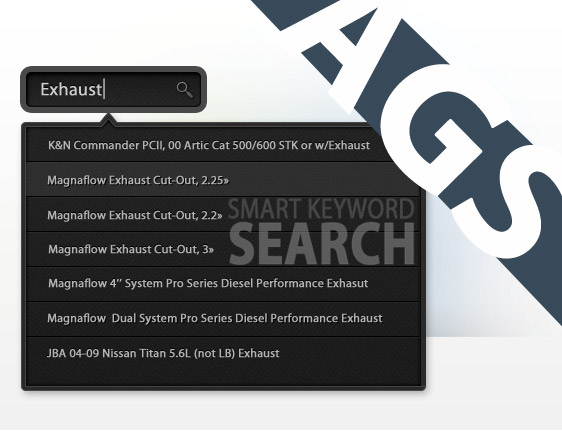 It is most often not the price that puts people off staying on a motorcycle parts ecommerce website. It is usually their inability to easily find the exact product they are looking for. Thanks to our flagship technology, Advanced Guided Search (AGS), offering blistering filtering and smart keyword search that suggest products based on specific searches. Put to the test this state of the art technology to improve your customer experience and keep them coming back time after time.
Learn More
Reader's Rides & Classifieds
INCREASE SALES BY FOCUSING ON COMMUNITY BUILDING
Add content, images and vehicle listings that are relevant to your customer base in Reader's Rides. By adding and engaging your customers to contribute their experience and input, you will add invaluable unique and relevant content to the online store that will be picked up by search engines and index and drive traffic to your listings and parts references. It will also drive customers to your website and improve the visibility of your website in no small measure thanks to the relevant contributions of your customers.
Learn More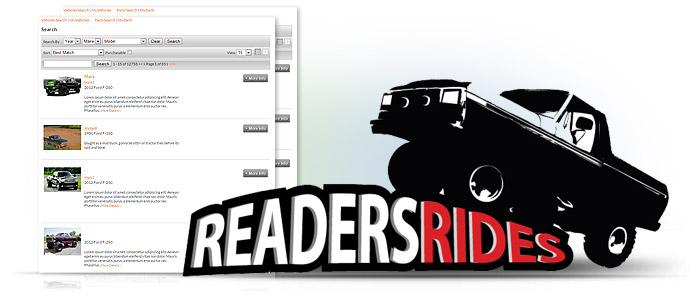 OPTIMIZE YOUR DESIGN FOR MOBILE ACCESS
WITH THREE ONLINE STORES IN ONE YOU CAN MAXIMIZE YOUR MOBILE SALES WITH RESPONSIVE DESIGN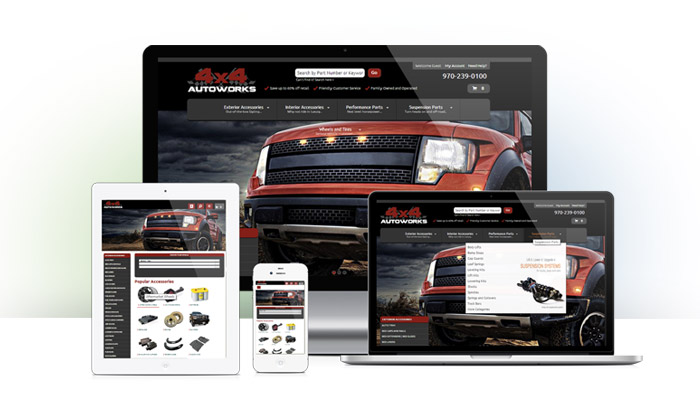 According to further research performed by Forrester Research, the US mobile retail sales market is set to increase well over $30 billion come 2017. It is therefore all the more important to integrate Responsive Design into your website to boost your conversion rates from potential clients searching on their tablets and smart phones. Google equates responsive web design to best practice in the automobile industry. Ask us to demonstrate how we can help your mobile sales through your online store.
Resize your screen now to see what we mean!
Learn More
Advanced Powersports Features
Improve user experience, flexibility, and conversion with industry leading powersports features
Product Management
Inventory Management
Quick View
Bundle Products
Warehousing Features
Dealer/Wholesale Tiered Pricing
Options with Inventory
Shopping Channel Listings
Demo Sign-up