COGNITO Case Study
As an industry leader in the design, development and manufacturing of high-quality, proprietary suspension, steering and chassis components for popular trucks and UTVs, COGNITO needed a world-class website of unmatched quality and robust design.
COGNITO was searching for a proven eCommerce platform with a sophisticated dealer portal, easy to use CMS, and outstanding customer support. The website redesign needed to be handled by seasoned professionals and when COGNITO found Web Shop Manager, the search was over.
The team at Web Shop gathered with members from COGNITO to assess needs, goals, and opportunities.

The Web Shop Manager team went into action with an outlined plan and calendar to build the new site.

The site launched on-time and on-budget creating a sustained boost in traffic, sales, and market presence.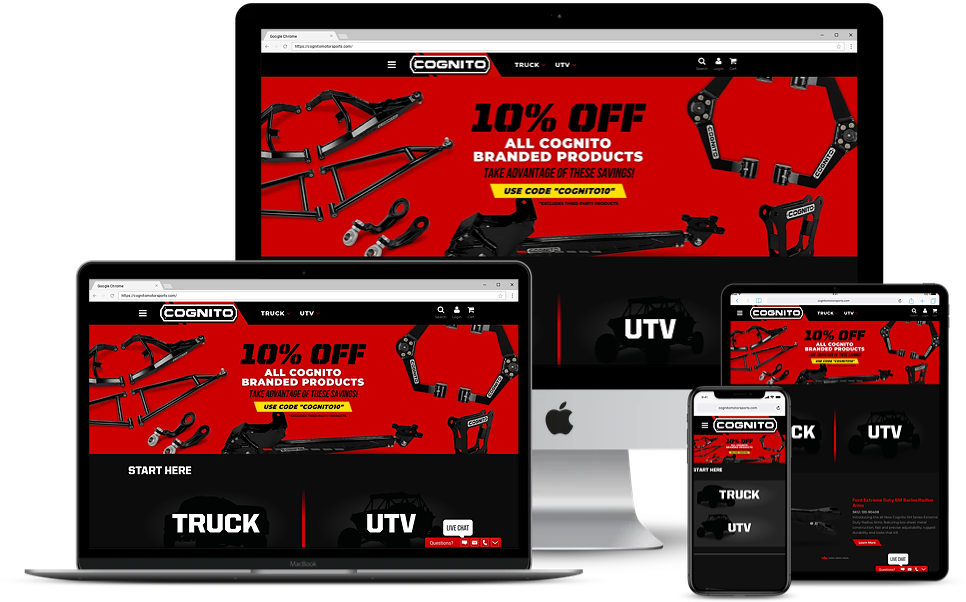 Awesome Design & Great Functionality
The site design was geared toward mobile device functionality with all features and critical elements streamlined for speed. The entire structure of the site was designed so that customers could quickly find the products that matched their vehicles with ease and confidence.
Data Solutions and Performance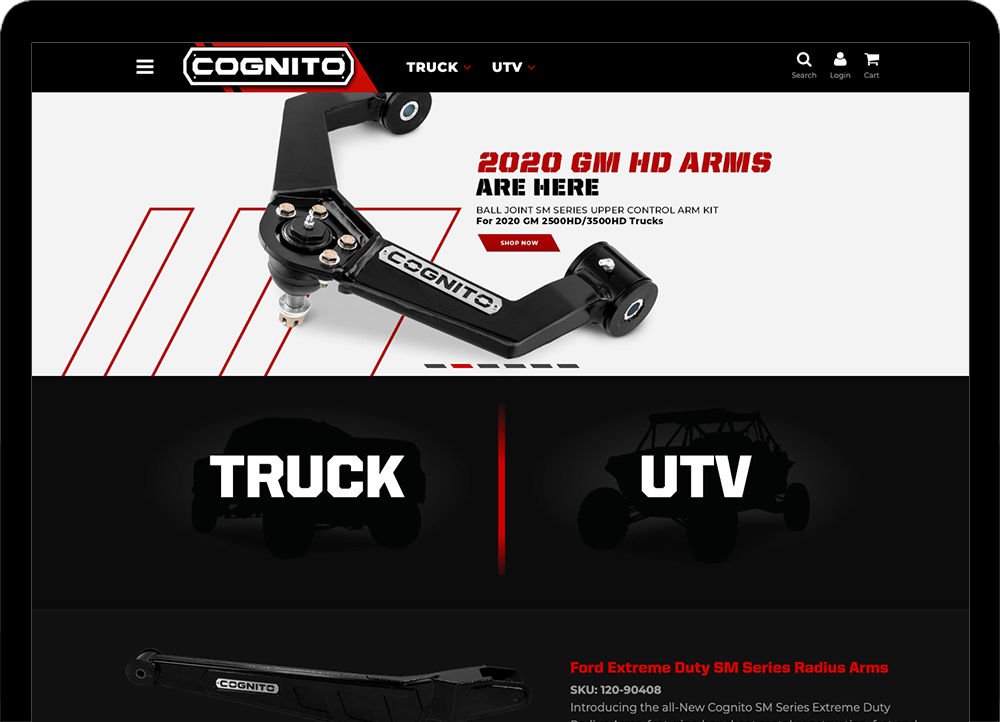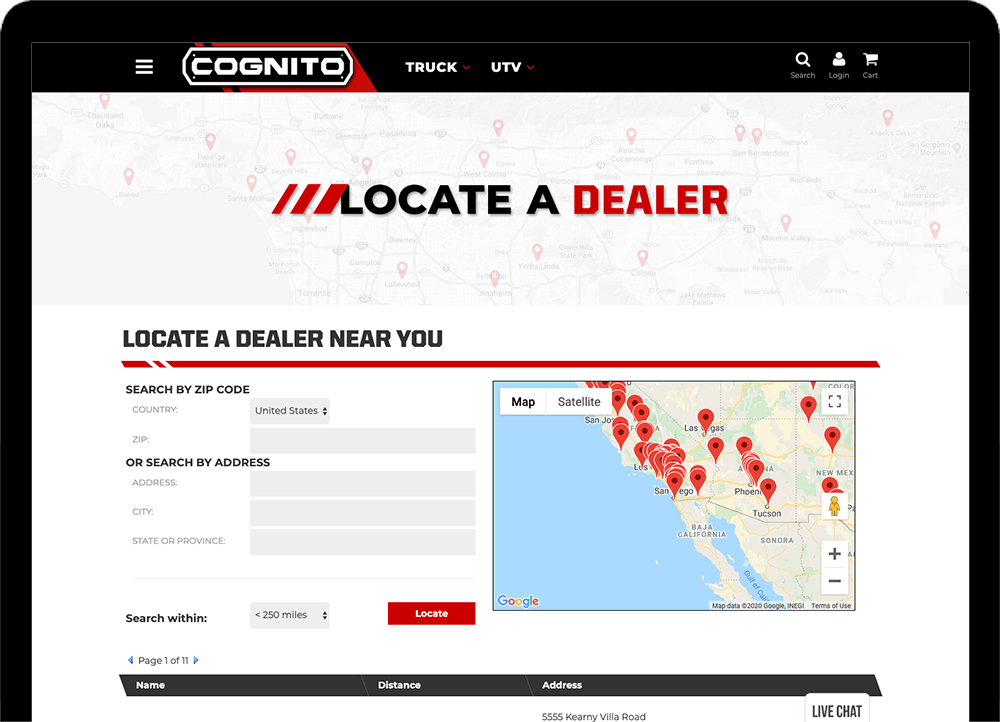 Automotive eCommerce that is Safe and Secure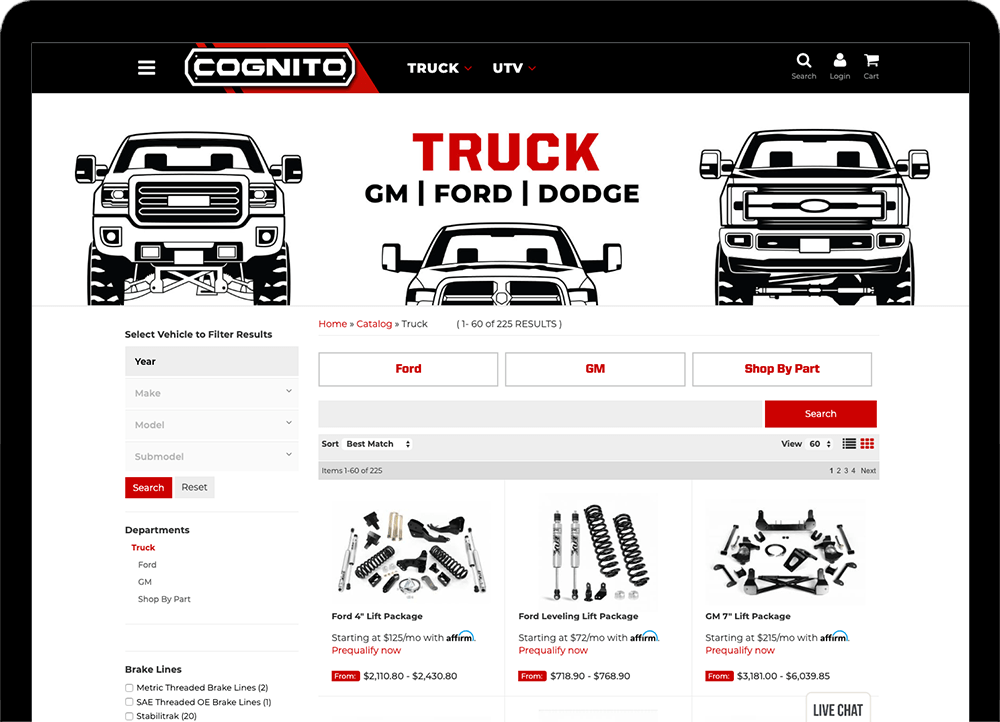 Definitive Results
After the redesign, the results were conclusive. COGNITO reported improved sales, better product recognition, and enhanced dealer support. The checkout process was notably faster, with fewer empty carts and lost sales. The site design was drastically improved which added credibility to their product and sales support.
COGNITO reports satisfied customers and a drastic increase in unique users on the site.