Provide an
Elite Search Experience
Advanced Guided Search is the intelligent search platform that will boost your conversion rates by providing a superior shopping experience which is smart, intuitive, and fast.
Learn More
Guided Navigation
Most buyers aren't leaving your site because of price, but rather they can't find the products they are looking for. With Advanced Guided Search (AGS), your customers can drill-down to their own personalized product results page with user-friendly attribute filters such a Year-Make-Model, Brand, Category, Product Qualifiers, Etc.
Year, Make, Model and optional Submodel
Multi-Level Category and Brand Filters
Show/Hide left hand filters per category
User guidance with per-attribute product count
Built for Fitment and SKU-intensive applications
Optimized Category, Brand & Vehicle Pages
Interactive breadcrumb navigation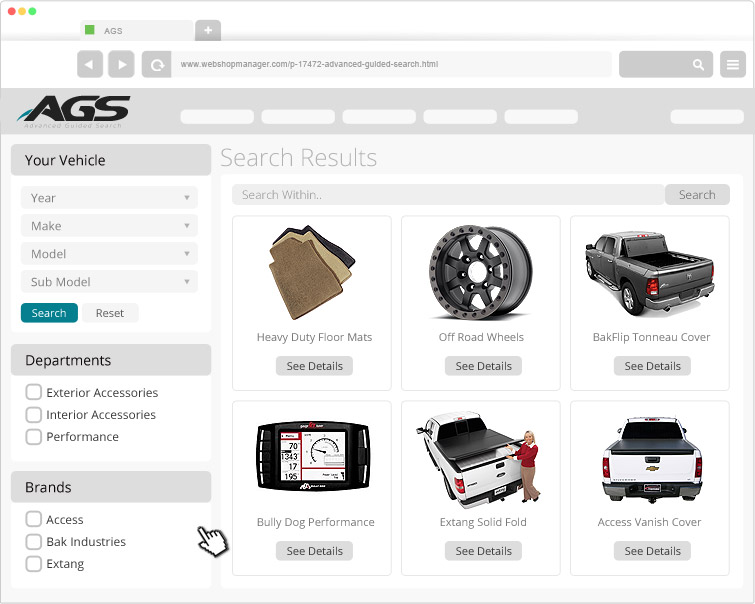 View Product Detail Page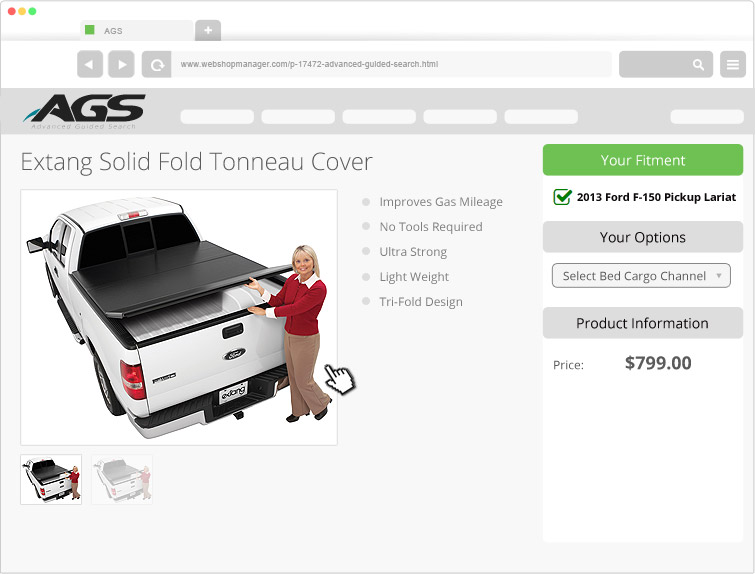 Product Detail Fitment Verification
Your customers can become confused and overwhelmed sifting through hundreds or even thousands of SKUs in each category. With Product Groups (Series), individual SKUs are unified by name allowing your customers to compare features and benefits without having to enter their vehicle, once they have decided which product they want to purchase then they can verify fitment with ease and buy.
Turn Browsers into Buyers with ease
SKUs are joined by shared Product Name
Ex. 5000 Product SKUs = 50 Product Series
Reduce Returns with Fitment Verification
Year/Make/Model carried throughout the site
Smart Keyword Search
There is nothing more frustrating for your customers than trying to find what they are looking for and coming up empty. AGS provides a smart keyword search, similar to Google. Your customers simply begin typing what they are looking for into the search bar and product suggestions are displayed automatically.
Lightning fast results automatically displayed
Exact part number match redirects to detail page
From the results page "search within" your results
Sort your results by Best Match, Price, Date, Etc.
Choose between Grid & List view with more detail
Compatible with Custom Data, DCi, SDC or ACES/PIES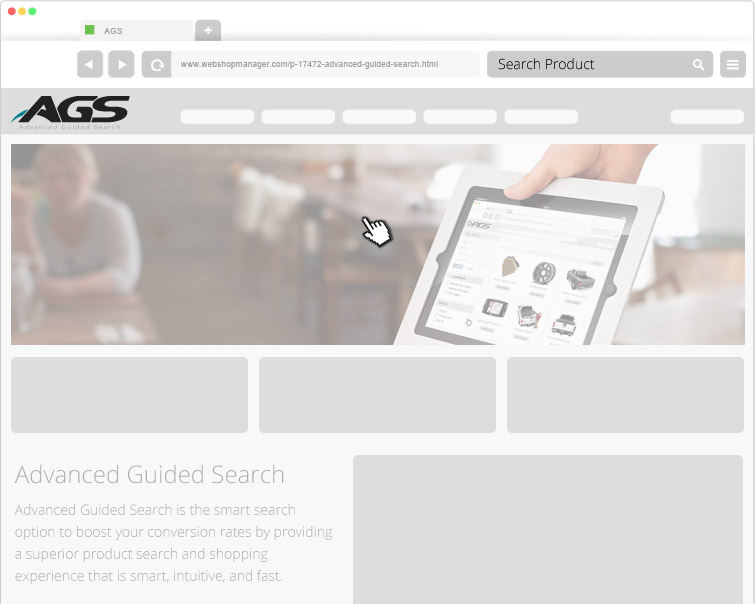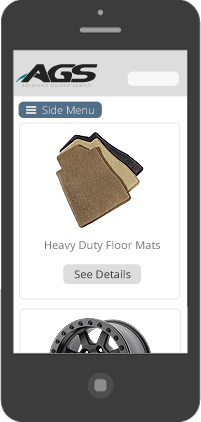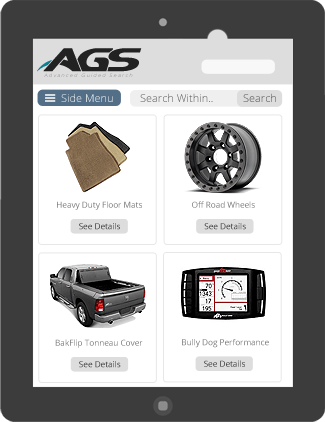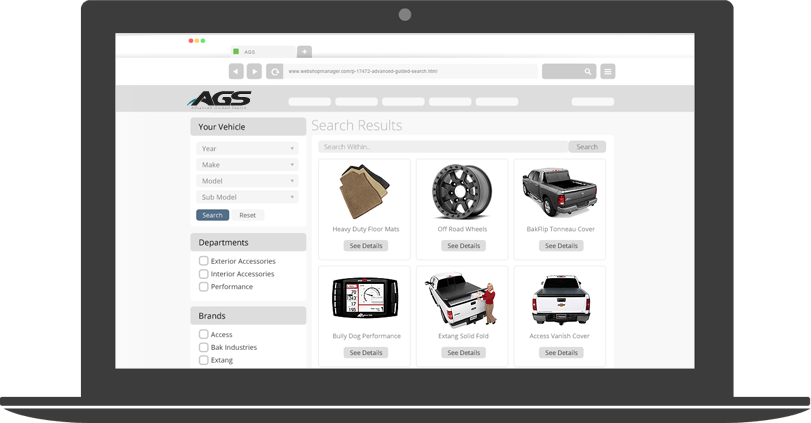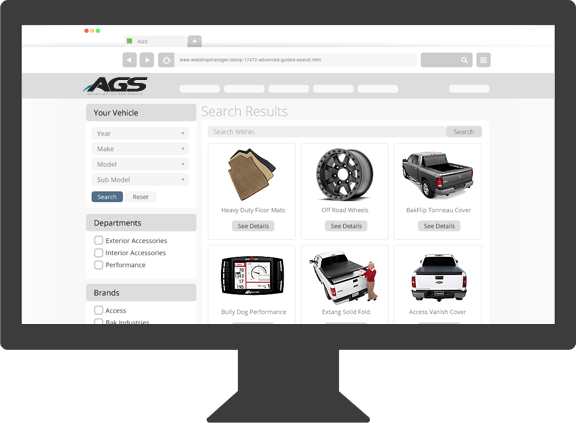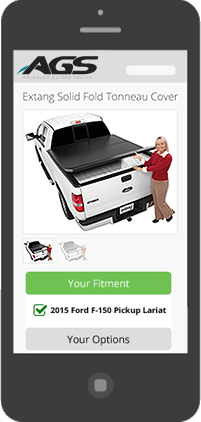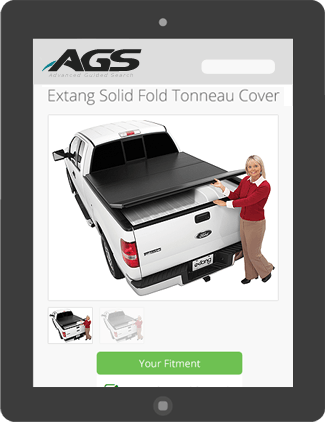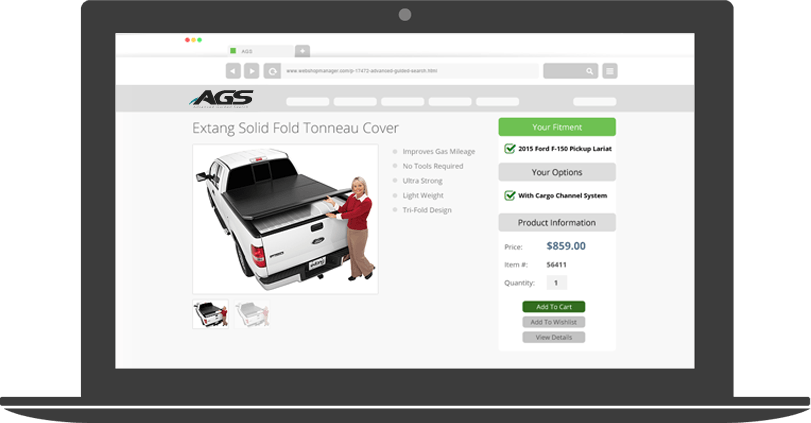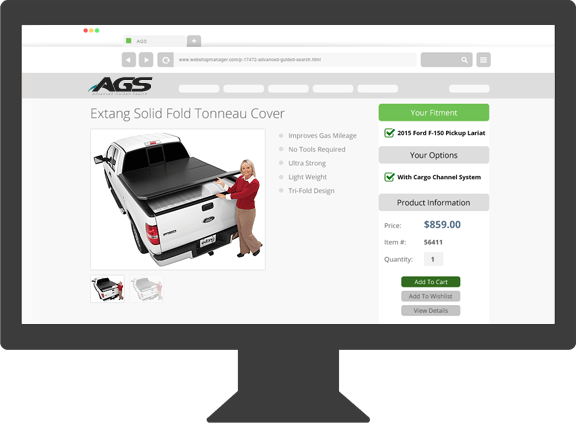 Mobile Optimized
Using the "Mobile First" methodology we created the Responsive AGS User Interface around cell phones first then build up from there to accommodate all devices.
Choose Page View:
Category Page
Product Detail Page
Choose Device:
Mobile View
Tablet View
Laptop View
Desktop View
Learn More About
AGS
Please fill out this short form to recieve more information, see a demo, or just to speak with an representative about AGS.