BEDSLIDE Success Story
BEDSLIDE came to Web Shop Manager seeking help to improve their eCommerce presence, increase traffic, and offer their products directly to consumers. They also needed a dealer portal, world class customer support, and they knew they were going to need a complete site redesign.
The team at Web Shop gathered with members from BEDSLIDE to assess needs, goals, and opportunities.

The Web Shop Manager team went into action with an outlined plan and calendar to build the new site.

The site launched on-time and on-budget creating a sustained boost in traffic, sales, and market presence.
Awesome Design & Great Functionality
The overall design was primarily focused for mobile device functionality with all buttons, fonts, and critical elements loading quickly. The navigation was streamlined so that customers could quickly find the products that matched their vehicles without having to scroll through tons of pages.
Data Solutions and Performance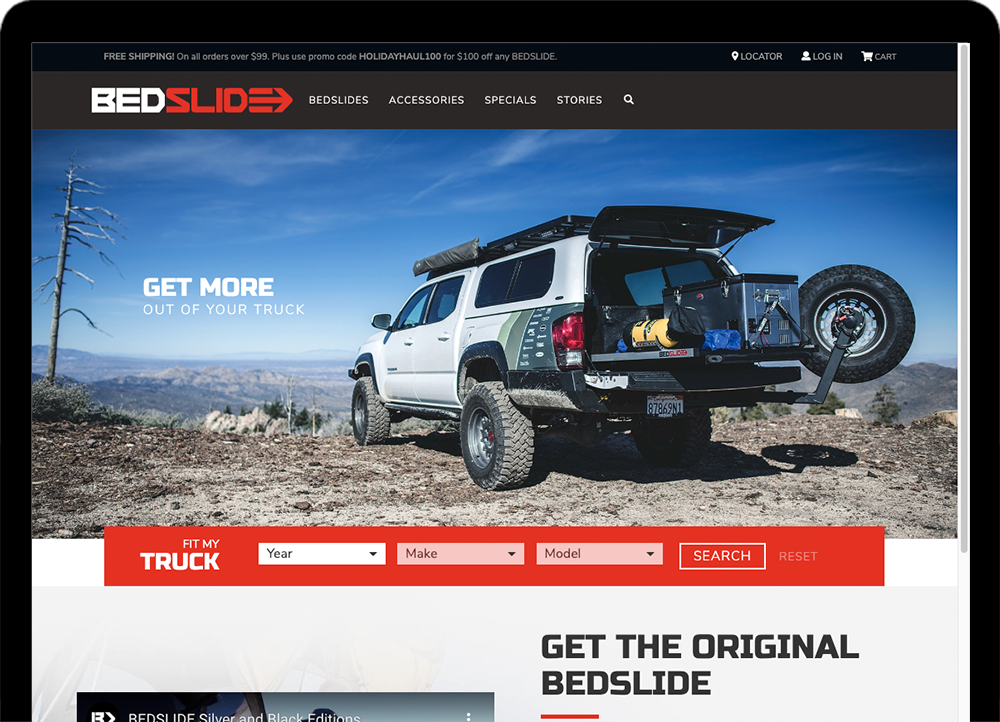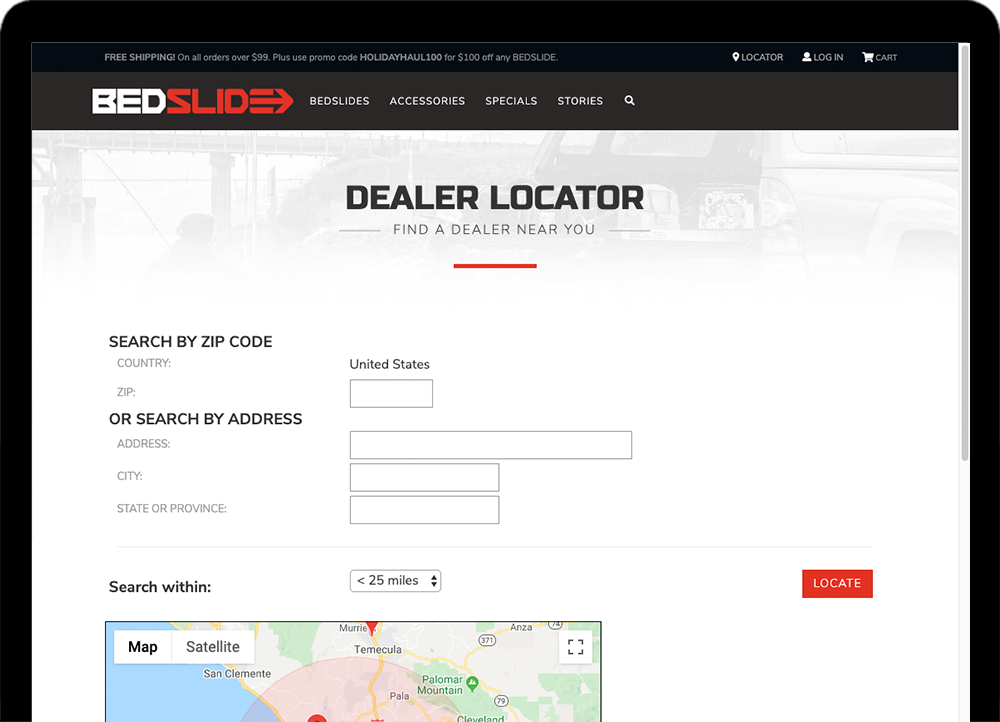 Automotive eCommerce that is Safe and Secure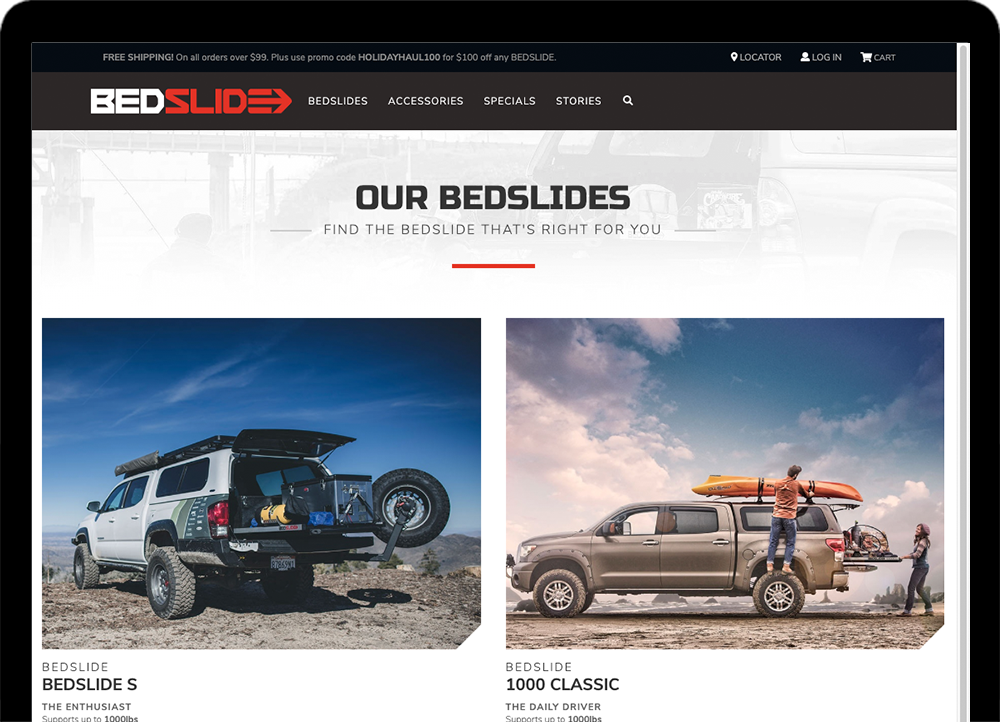 Definitive Results
BEDSLIDE reported increased sales, as well as better product awareness and recognition. The site design was drastically improved which added credibility to their product and sales efforts. The checkout process was notably faster, with fewer empty carts and lost sales. The CMS was easier to add products and accessories, thus saving learning curve time and man hours.
Overall BEDSLIDE has been very satisfied and pleased with how the redesign and launch went..
Spike in Organic Traffic

Avg. Visitors Per Month

Growth Months Since Launch