Brick & Mortar Retail Isn't Dead - Here's Why.
Brick & Mortar Retail Isn't Dead - Here's Why.
When discussing retail models, Ecommerce and Brick & Mortar are usually pitted against each other. For several good reasons, Ecommerce tends to come out on top.
But the game is changing, and rather than an either / or situation, many retailers are realising the benefits of aligning their brick and mortar retail locations with their online presence—or vice versa—finding creative ways to make them work together.
On the grandest scale, we have Ecommerce giant Amazon opening up physical retail locations all across the US, and there's even reasonable discussion about Walmart acquiring the popular Ecommerce platform Shopify. On a more practical level, there are all sorts of profitable ways for SME retailers to combe online and offline commerce to increase sales and provide a more seamless experience for their customers.
The age of omni-channel, seamless 24/7 retail is here.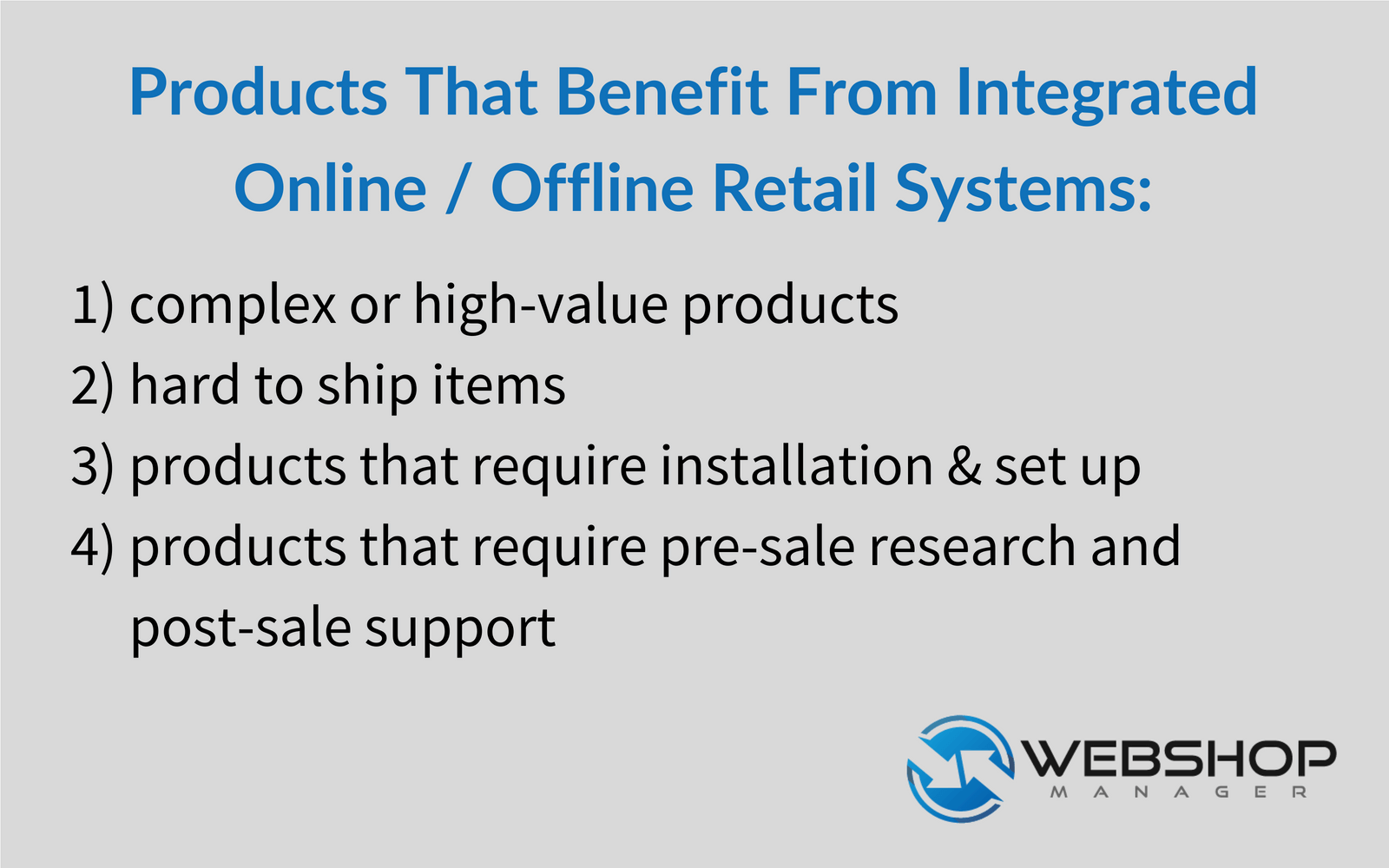 Products That Benefit From Integrated Online / Offline Retail Systems
Leading the charge are those "difficult" products lines that typically present issues to retailers relying on online or offline channels alone.
We're talking products like:
complex or high-value products that are hard to trust online
items that are hard to ship (and return if there's a problem)
products that require professional installation or set up
products that require pre-sale research and post-sale support
Previously, items like this caused headaches for retailers, due to the limitations inherent in a strictly online or offline model. Creatively combining the two models helps overcome those difficulties and create a better customer experience, resulting in more sales.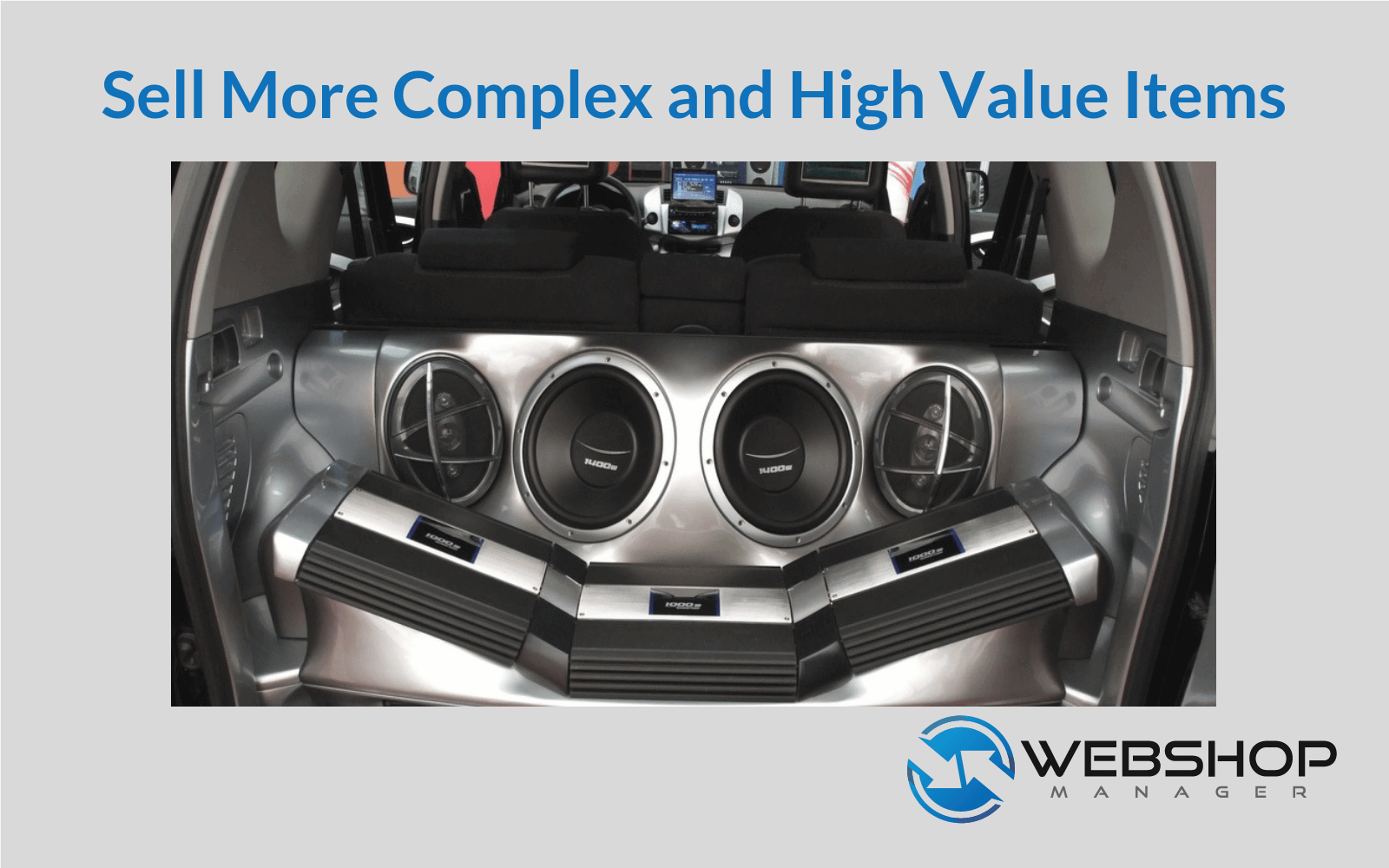 Build Trust In Complex And High Value Items
Let's say you sell high end car stereo systems that require custom combinations of technical components to complete the set, and really need to be heard and experienced before a purchase decision can be made.
If you're selling online exclusively, it's really hard to get across the value of those products and help customers understand the components well enough to decide which combination to commit to. On top of that, without physically experiencing the product they're less likely to feel confident enough to complete the checkout online.
What if I don't like it in person? What if the components don't work well together, or don't actually fit in my car? What if it just doesn't sound good?
There are too many unknown variables creating a barrier to purchase.
In a brick & mortar store, you get all the benefits of an in-person experience. Customers can examine the components, listen to the audio quality and get a real tangible feeling for the product they're about to purchase. But what obvious factor is the physical store missing out on here? The sheer number of potential customers (aka. "traffic") that only an online store can bring.
Browse Online, Experience In-store.
The brick and mortar locations can serve as show rooms or collection depots. Customers can browse online first, getting familiar with the range and prices, perhaps noting down a few models they are interested in. They then drop by the physical location to test out the products and find out if they really like them or not. This is a great chance for retailers to deliver a personalized sales experience for each customer and help them fall in love with not just your products, but also your customer service and brand experience too.
The customer can checkout right there and then, or go home and complete the purchase in their own home (perhaps utilizing unique discount codes that were offered by the sales staff in store, to really drive home the sale and guarantee the purchase).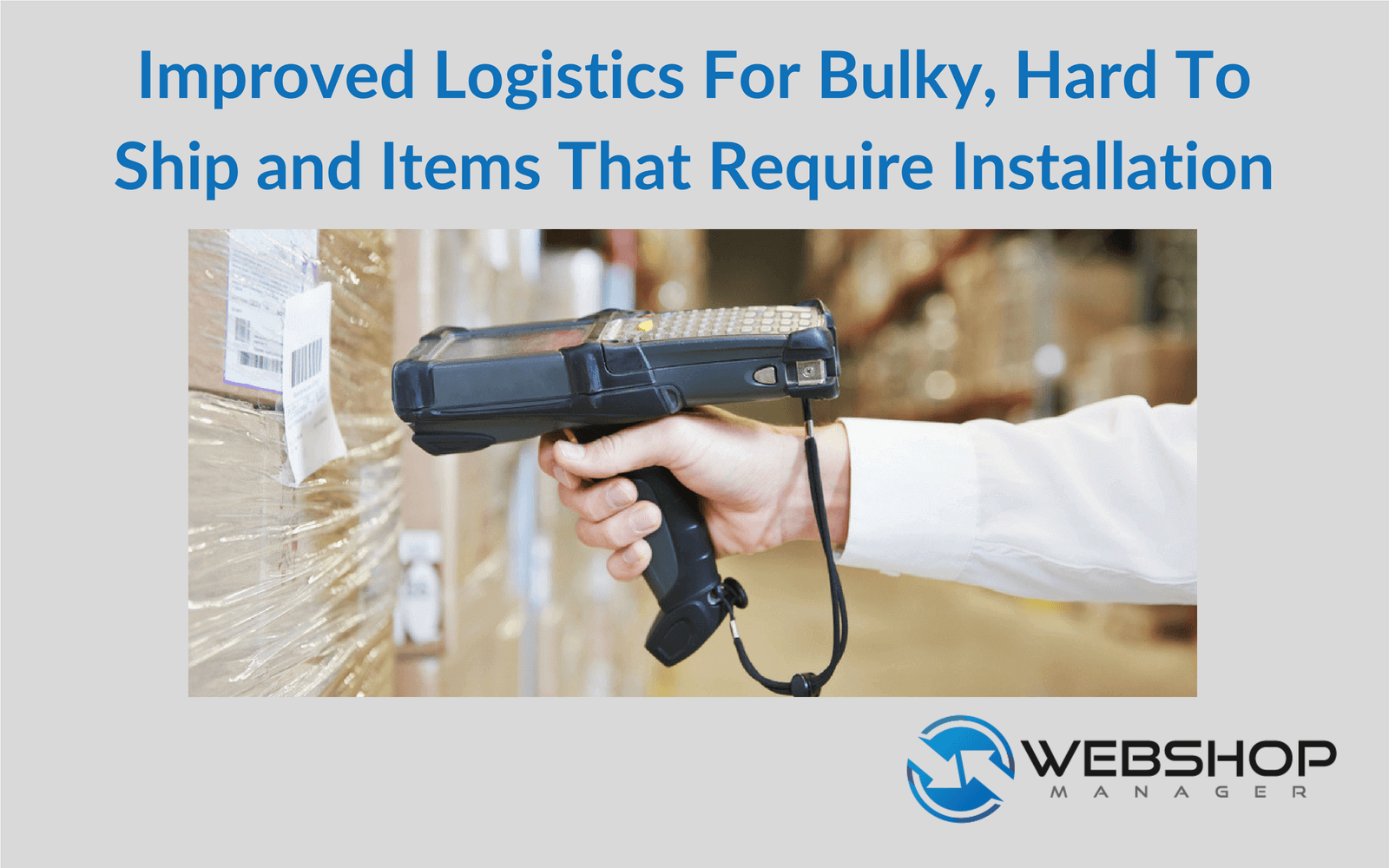 Improved Logistics For Bulky, Hard To Ship Items
Now let's take a look at those oversized items that are so large that shipping becomes an issue, or products that require a professional to install or set up after delivery.
Traditionally these are a challenge for online retailers, because the hard to ship nature creates a need for multiple storage locations around the country or globe (depending on the scale of your operation) or the shipping costs just become prohibitive to doing business online.
It's far easier to sell locally from a show room, and provide local courier delivery. Of course, what are we missing out on with the local-only model? Again, it's scale. How do you scale up a business selling oversized products, when selling online only has so many shipping limitations, and selling offline restricts you in terms of traffic and range in stock?
The answer lies in a combination of the two.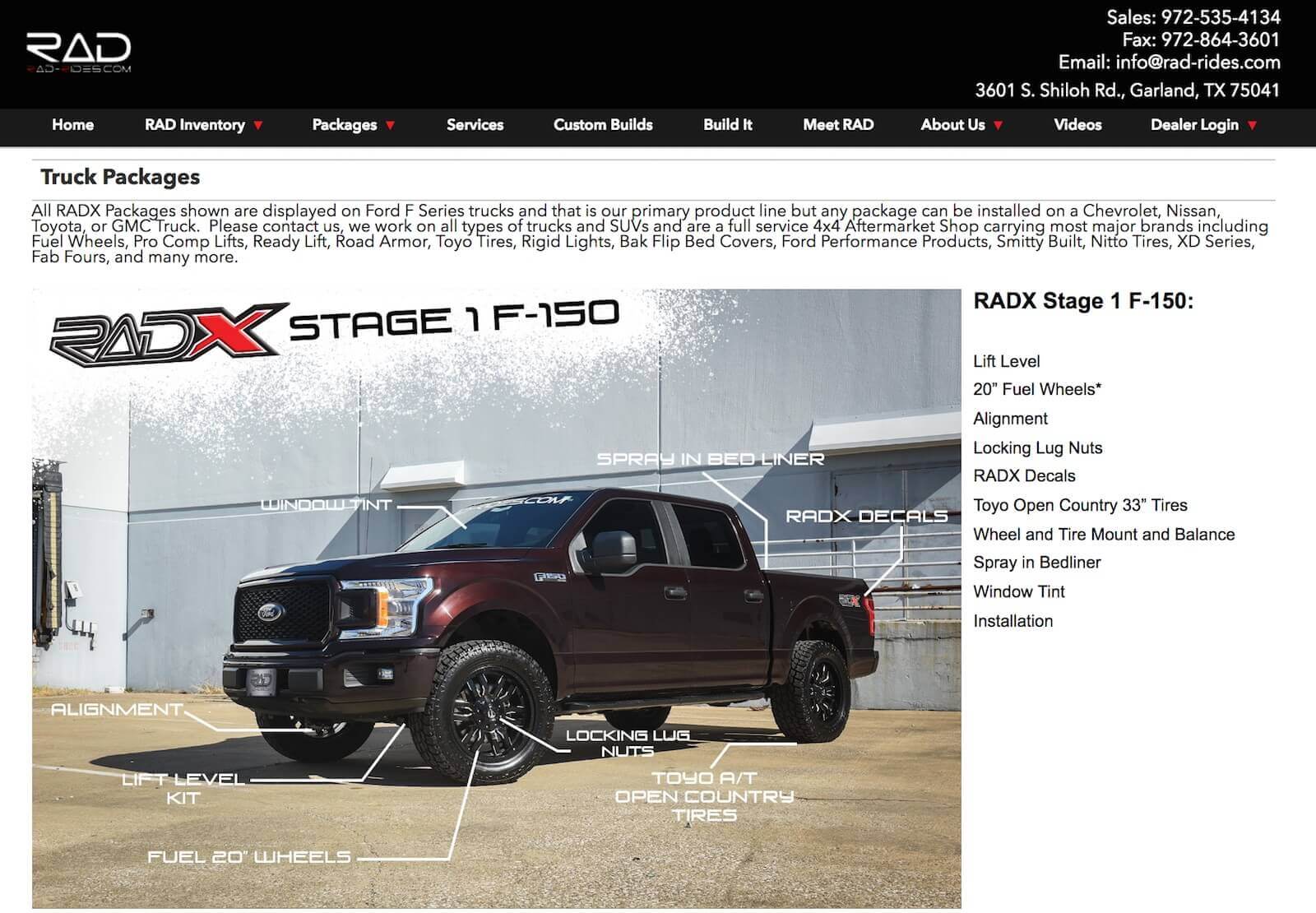 A good example to use here is automotive lift kits. Say the customer just got a new truck and wants to build it out with a lift kit. They need new tires and wheels along with a bunch of other upgrades to personalize their vehicles. Traditionally, a customer would visit a local dealer to check out the range, and choose from what's on offer. Not only is this a hard model to scale up from a retailers perspective, but the customer is also limited by the range that is on offer at the local dealer. Unless by luck the dealer is stocking the customer's dream components, there's a high chance the sale will be made with lacklustre enthusiasm and lukewarm customer experience.
Online you can offer an unlimited range. Customers can browse to their heart's content until they find their dream combination of tiles, cupboards, flooring and appliances. With technological innovations such as virtual reality and augmented reality, it's even possible for customers to "take a look" at the parts on their new truck virtually, to really dial in to exactly what they are looking for.
Ship To Dealer / Retail Location For Installation Or Pick Up
Rather than the traditional "add to cart" → "checkout" → "shipping" model, retailers can now use their physical locations to offer a "ship to dealer" option.
Instead of inserting a personal shipping address, the customer can have the items delivered to a dealer or other licensed location, ready for pick up locally or for final home delivery. Retailers can either notify customers when the products are ready for collection, or schedule a home delivery date or time for installation and set up.
This allows customers a choice of a much wider product range, and the ability shop from home. The retailer gets the advantage of a much wider customer base, and isn't held at the mercy of shipping costs for individual items. Instead they can plan ahead, distributing bulk items strategically between physical locations along predictable, repeatable routes.
Your custom Ecommerce store can even use intelligent cross-sell features to prioritize products that have actual inventory in-stock or display certain brands that you want to promote from your inventory.
Pre-Sales Offline To Purchase Reminders Online (And Post-Sales Follow Ups)
Sometimes products require sales support before and after the purchase. If you're selling products strictly online, it may be hard to cultivate that relationship at the beginning to provide the level of service customers expect.
In the brick and mortar store, your sales reps have a great opportunity build a relationships with potential customers. The trouble is, as soon as they walk out of the store, there's no way to continue the sales process. The customer may come back, but there's no way to guarantee it.
Yet again, a combination of online and offline retail steps in to provide the solution.
With a custom Ecommerce store and email marketing software such as Listrak, it's possible for your in-store reps to put the items in the cart for your customer and email them a link for later purchase. The software can be totally automated to send gentle reminders over time to complete the checkout online.
This can also apply to any sales interaction that happens over the phone. The rep in this case simply uncovers what the customer wants to buy during the call, populates the cart manually and sends an email link after the call.
The email software can then seamlessly follow up after the purchase is made, to ensure the customer is happy with their purchase, and answer any questions they have.
'Smart' Ecommerce Stores For Use In-store
Want to make that in-store to online transition even more seamless?
How about the ability to have your site display your costs, when being accessed by your reps in store, but show the retail price when they flip it around and show the customer? This is possible now with smart Ecommerce stores that can toggle between "Staff" and "Customer" modes.
This is great when staff are available, but what about when the store is packed? You can install kiosks around the store with a tablet or laptop available for customers to browse your full inventory and keep them engaged until a member of staff is free to take care of them.
Just The Beginning Of The Opportunities Available
As we move away from the either/or debate between Ecommerce and Brick & Mortar retail, more retailers are waking up to the advantages of combining online and offline sales.
The unique solutions available to sell difficult products at scale is just one aspect of the puzzle, and we will be covering more in upcoming articles, so stick around to find out more.
At Web Shop Manager we specialize in solving complex Ecommerce problems. If you're unsure on the best way to sell more products, and think a seamless online / offline integration may be able to help you, get in touch to let us know! We're always here to help.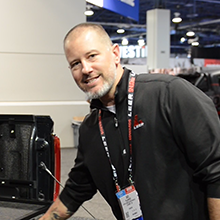 BEDSLIDE - Client Testimonial
"The best thing out of everything was that our sales went up. The new site had a better design, the checkout process was better, and ultimately achieved all of our goals. That site has been up for a year and a half and we're very happy with it, it's still awesome." - Jake Plappert