Web Shop Manager - Using Social Media For Marketing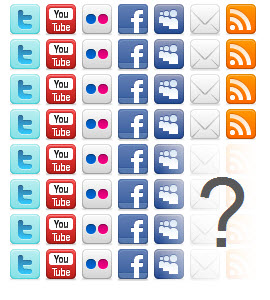 Using Social Media For Marketing: is it just hype or a viable channel for marketing and relationship building? The answer is…both. There are aspects of social media (this does not just mean Twitter) that connect real people, and in turn connect those real people to your product or services.
It is important to know the various types of social media available to you and how to use them effectively. Try incorporating some of these technologies in your 2010 marketing plan to deepen your relationships that you have been building through your eCommerce blog. If you are still wondering how to obtain an active user base I would like to suggest you take a look at "How to Cultivate and Retain an Active User Base for your eCommerce Blog", which is part of a larger series on Developing an eCommerce Blog.
Before heading blindly into the wilds of social media, define your goals, such as driving traffic to your site, or gaining fans for giveaways, all of which can lead to increased online sales. Having a clear motive will help direct your social media plan of action.
Here is just a sampling of popular social media platforms along with some suggestions for use as they relate to eCommerce blogs.
Twitter -You are limited to 140 characters including punctuation, spacing, and links to get your message across. Use every character purposely and keep in mind you are representing your eCommerce company with every word you choose. Only plug your eCommerce company, or a new blog post about every 10 tweets.
Real Conversations – find a group you want to connect with, and who are potential evangelists for your service or product, interact with them, retweet (basically a forward for Twitter), and genuinely take interest in what they're up to, and who they are.

Trade Links for Stumbles – if one of the people you follow posts an interesting tweet or link to a blog post use StumbleUpon to review it. Let the person you follow know and hopefully they will return the favor. This will drive traffic to your eCommerce site from StumbleUpon.

Connect with Common Interest Groups – Find people by utilizing the search feature (searches in real time) to form a group that is personal just for your brand. For instance, if you sell Bronco parts search Broncos and see who is tweeting.
Facebook - Yeah, your grandma, aunts, cousins are all using it to stay in touch and although the updates can be annoying there are Facebook Profile/Fan pages that are not only free, but further a brands image by allowing 'fans' and a place to post relative content without clogging up your site, or wasting bandwidth. They also allow a platform for brand personality through YouTube clips, photo albums or RSS feeds. This is probably the most automated social media option represented here.
Be Consistent – It doesn't matter if people choose to look at your invite to a trunk show on your Facebook Profile/Fan Page or your website, but the information must be the same. Use the same logos, maps, etc to maintain a consistent image.

Link Love – Use your eCommerce site to link to your Facebook page, and use your Facebook page to link back to your site.

Keep it Fresh – Link your blog RSS directly to your Facebook Page so that it consistently stays fresh with no additional maintenance.
LinkedIn - Use LinkedIn as your gateway to find other professionals that can use your knowledge and expertise.
Join Groups/ Start Groups – These can be professional groups, alumni, etc and upload blog posts you have written that correlate to the interest group for greater exposure.

Update your Status – Be sure to update your status line at least once a week to remain in front of your contacts, and draw more people to your blog.
These are only three options to consider in a sea of ever evolving mediums. The best way to stay afloat is to set aside a specific amount of time, say 30 minutes a day, and give it a 30 day trial period to see if it is a good fit for your product and reaching your customers. If it isn't a good fit (or enjoyable), discontinue use and look to another avenue.
Next month I will be sharing some advanced tricks and treats that I have discovered about blogging and share them with you. If you haven't signed up for Web Shop Manager's RSS feed be sure to do so.
Emily Dunn
Dana Nevins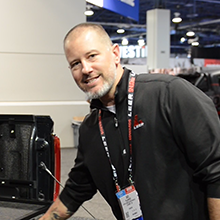 BEDSLIDE - Client Testimonial
"The best thing out of everything was that our sales went up. The new site had a better design, the checkout process was better, and ultimately achieved all of our goals. That site has been up for a year and a half and we're very happy with it, it's still awesome." - Jake Plappert