Developing an eCommerce Blog Has Tremendous Benefits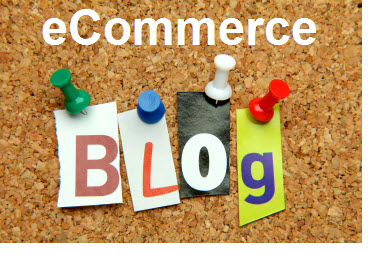 A properly utilized and updated eCommerce blog is one of the most powerful things an online business can do in terms of generating brand awareness and traffic. When it comes to increasing traffic and generating conversions, a quality blog/news section is a multifaceted tool that should always be taken advantage of. In order to fulfill this need for our clients and create the success we pride ourselves on being able to provide, WSM has created an integrated news/blog feature that is equal parts powerful and easy to use. We are confident that incorporating our blog module into your eCommerce website will increase sales, market share, brand awareness, and reach.
Not only will a maintained blog lead to some impressive results in the traffic your site sees, it will also humanize your company to potential customers. A successful company doesn't just sell the service they're offering, they sell themselves. People repeatedly do business with you because they know, like, and trust you. A blog humanizes you to the outside world, if you can't make an actual connection with your customers, they will have no real motivation to bring their business back to you. No one wants to feel like they're giving their money and time to a faceless corporation that they have no way to relate to.
How Will Blogging Help My eCommerce SEO Efforts?
Aside from the relationship building benefits, blogging is also an SEO goldmine. Search engines absolutely love fresh content, and regularly updating your blog will show that your website is staying relevant. Maintain your blog using our integrated news/blog feature, not a separate blogging site, and it can dramatically increase your page rank. Here are a few ways a high quality blog can generate traffic and conversions for an eCommerce website:
Blogging & Organic Search Traffic – Search engines index blogs more quickly than site pages. By using keywords in both the web copy and the Meta Tags you can optimize your blog posts and in return increase organic search traffic.
User Generated Content – Blog posts can also be used to form a call to action. If the call to action is to leave a comment this can become an effective way to grow your community and meaningful relationships can develop through the open dialogue.
Brand Awareness – Before leads become customers they must first become aware of your company. By utilizing keywords and organic search your prospective customers will begin to find you.
Increase your Touchpoints – Multiple touchpoints are needed before a conversion can be made. Touchpoints are the different pages or links that the user visits within your site, or the different site pages that they "touch." They must know and trust your company and product before they click 'add to cart'. In order to increase sales touchpoints for eCommerce consumers must be reminded of you time and time again. Blogs offer an opportunity for them to come back to your site for fresh content which will only deepen your relationship. With WSM site visitors can easily sign up for an RSS feed in order to automatically be notified when new content has been made live.
Establish Yourself as the Expert – Blog posts offer a simple medium to create great content that is interesting, relevant and is valuable to your prospective customers. The more information you can provide the more likely they will be to return to you when it is the time to buy.

Fresh Content Will Lead to Repeat Site Visits & Sales

An eCommerce blog is the perfect place to bring back site visitors over and over again. Fresh search engine optimized content will keep the search engines and your site visitors happy. Through consistently providing insightful content that is relevant to your prospective customers, they will return to you when it is time to make the purchase. Keeping your eCommerce blog updated regularly will establish you as an authority in the industry and build trust with your site visitors.