Turn Online Shoppers into In-Store Buyers
80% of customers research products online, but 75% still prefer to buy in a store, according to Forrester. If you own a "brick & mortar" a custom, locally-optimized website is essential to growing in-store traffic and sales. A highly professionally, personalized, and locally optimized website will turn online shoppers into in-store customers.
Automotive Retail Store

Critical systems are clustered to balance load and increase reliability. Daily backups ensure minimal loss of data.

Capture local auto parts and brand searches

Increase in-store traffic

Grow retail revenue

Increase installation and service revenue

Promote specialty aftermarket products

Improve customer satisfaction and lifetime value

Powersports and Marine

Critical systems are clustered to balance load and increase reliability. Daily backups ensure minimal loss of data.

Capture local vehicle and boat searches

Increase in-store traffic

Grow retail vehicle and boat revenue

Increase accessory and replacement part sales

Liquidate vehicles and merchandise

Improve customer satisfaction, loyalty and lifetime value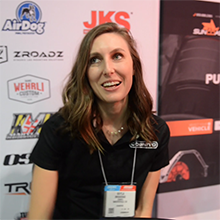 COGNITO - Client Testimonial
"Our products are so complex but customers can now go straight to the website to get answers, research products, and find exactly what they need. Especially with regard to sales, fitment, and the Advanced Guided Search, Web Shop has been a huge improvement." - Kayla Broadhag
Leading CMS
We've been developing our ecommerce platform, Web Shop Manager, since 2002. Web Shop Manager enables you to control your entire website through one powerful system. From advanced product lookup features to mobile optimized design, we provide a cutting edge user experience. Quickly add featured products to your home page, update staff profiles and pictures, and expertly manage all aspects of your storefront – it's all possible with Web Shop Manager.
Platform
Success Process
From beginning to end our website success process is geared around your unique needs, ensuring you get exactly what you want and your site is delivered on time and on budget. Your project manager will spend time learning about your history, market, buyers, and goals, and develop an individualized approach grounded in best practices. The result is a shopping experience that is tailored to your market niche and ideal customer – and a site that is built to perform to your expectations.
Award Winning Designs
Our award winning creative team of web designers will work closely with you, bringing your vision to life through the design process. Using your input and our expertise we'll build a polished, high performance store that you'll love to show off. Our portfolio of work speaks for itself – browse through our extensive collection of professional services websites.
Our Work
Mobile Optimized Design
With Web Shop Manager's Mobile Optimized Design, your website's layout, images, and navigation become flexible and fluid, correctly resizing to the size of any device screen for an optimal shopping experience. With Mobile Optimized Design you get three websites in one! Try this now by simply resizing your screen!
ROI Focus
What matters most in any business investment is seeing results! Delivering a satisfying return on investment (ROI) to our clients is paramount. As experts in building websites that produce conversions, customers, and repeat business we are your best choice in partnering for success.
Experienced Support
We created the Web Shop Manager platform ourselves to meet our clients specific needs. Nobody knows our products and business like we do. Choosing Web Shop Manager puts an end to multi-vendor support hassles that could negatively impact quality, performance or your satisfaction.
Our Mission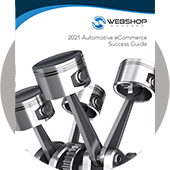 Download the 2023 Automotive eCommerce Guide
Sales in Automotive eCommerce are continuing to trend up! Once again, this year will see record-setting numbers. Ensure your business thrives with the latest tips and tricks from the pros at Web Shop Manager.