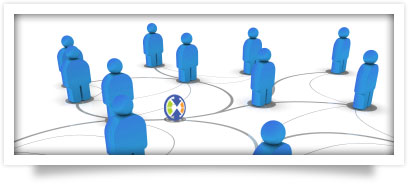 Customer Relationship Managmenet
In addition to a spam proof 'Contact Us' page, each inquiry goes into a customer relationship manager (eCommerce CRM). We can also create an array of question loaded request forms, which can take the form of a Request for Quote or a Dealer Sign-up. Use WSMs Customer Statistics to gain insight into consumer behavior. Armed with this information you can increase customer retention, and boost your ROI by creating targeted marketing campaigns for your eCommerce site.
---
eCommerce dashboard
In addition to managing your content and products, WSM's dashboard is set up to help you navigate efficiently through tasks such as, adding site administers, email addresses, tracking orders, responding to inquiries, and monitoring analytical data. Utilize integrated on site Analytics & Statistics in order to learn where web traffic is coming from, and research which keywords or phrases seem to be driving the most site visitors.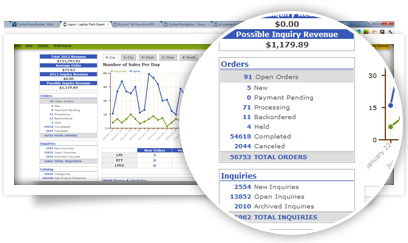 ---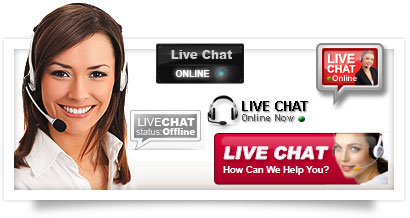 LIVE Chat Software
Studies have shown higher conversion rates & increased order values with customers who engage in Live Chat. Using suggestive Up-selling techniques you can ensure that your customers find exactly what they are looking for. Some items are more complicated than others, ensuring a perfect fit the first time around will reduce customer service phone calls, and return freight costs. To minimize your overhead costs further agents can manage multiple conversations using our Live Chat Software.
---
Security Features
As part of our extremely competitive "will not be beat" merchant account pricing, as a bonus to our clients we will provide a FREE PCI compliance scanning. Additionally, they also receive a FREE SSL certificate that is either shared, or dedicated depending on your eCommerce service agreement.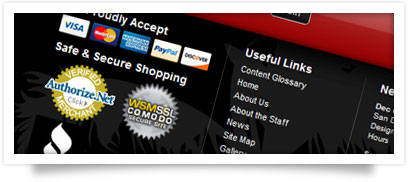 ---
Order Management
Loaded with all the features you would expect in a premium Photo Gallery. Some highlights include nested albums and a multi-file upload tool that can handle dozens of photos at a time. No need to size your photos, we take the images straight from your digital camera and optimize and resize them for you. We even embed a watermark so people cannot use your intellectual property without permission, and since we store the originals you can change them whenever you want.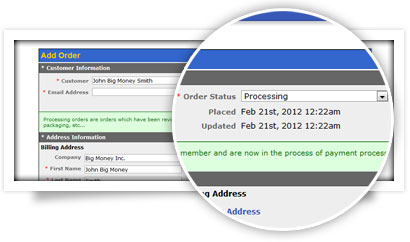 ---
Payment & Shipping
Accept secure PCI compliant payments with either Authorize.net or Sage payment processing solutions from within our One-step Checkout Shopping Cart. Additionally, you can accept payment with PayPal or even give invoice terms to your dealers and all of this with no additional fees for integration, or annual renewals. If you like our checkout system, you are going to love our extraordinary shipping module which includes integration for accurate rate quotes with United Parcel Service (UPS) as well as Federal Express (Fed Ex), along with tools for custom shipping needs such as oversized parcels, or LTL shipments. All of this can be managed easily from your WSM eCommerce CMS.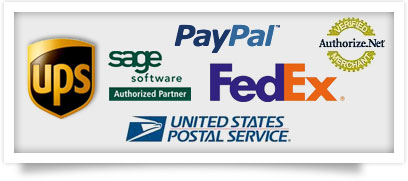 ---
3rd Party Integrations
Our agreement with eBridge allows our system to easily integrate with Quickbooks, MOM, and Shipworks. These programs add a whole new level of functionality to our services and allow you to truly run your website the way that you see fit. Not to mention the fact that these integrations are done seamlessly and require no hassle from you, the user!