12 Years of Powersports Success
Trust our experience in the powersports and automotive industry to take your website to the next level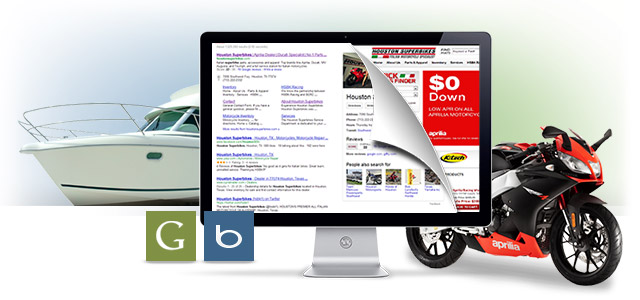 Since the late 90's, we've developed our platform, staff, and best practices around the most challenging and successful automotive and powersports businesses. Call us today at 619.278.0871 to learn why it pays to partner with success.
Brick & Mortar Sales Options
Drive internet traffic to your retail store for vehicle and accessory purchases
Forrester Research states 80% of customers search online, but 75% still prefer to buy in a store. Have the right vehicle search and product merchandising on your site to increase in-store foot traffic and sales.
Learn More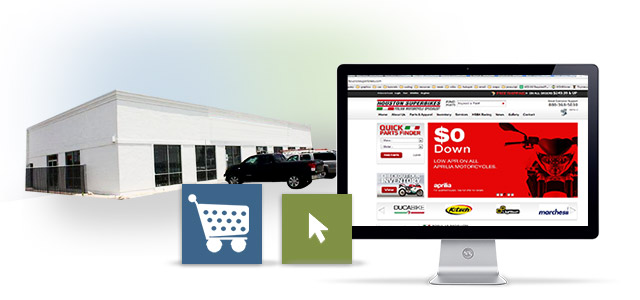 Year-Make-Model Lookup
Quickly find brand and parts that match your vehicle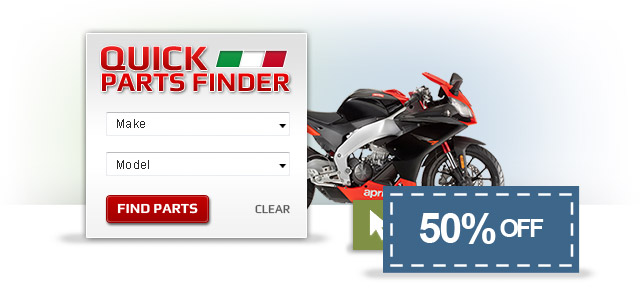 With our Year-Make-Model lookup website visitors can quickly view a list of vehicles, parts, or accessories that fit their vehicle, leading to a better user experience and a faster checkout.
Learn More
Custom Brand Identity
Craft and promote the right brand for your target market and customer
A professional, personalized, and engaging design is critical to the success of your brand identity in your market niche. Our team at Web Shop Manager will create a customized website design that harnesses your passion into a clearly branded site to help you thrive online.
Learn More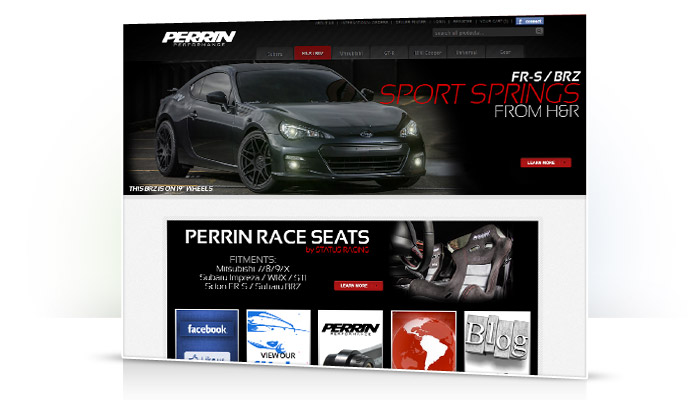 Advanced Product Search & Filtering
Help buyers find products quickly and accurately, boosting conversion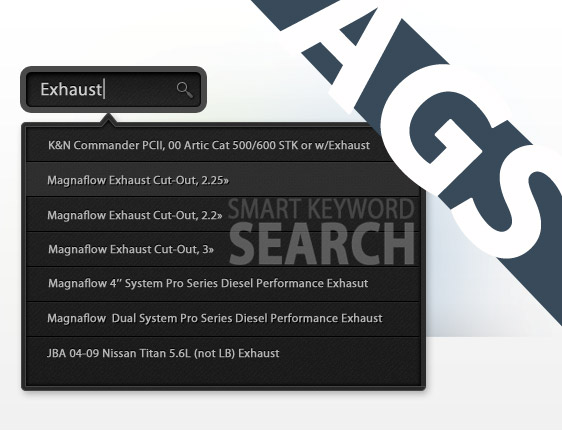 Most people leave an eCommerce site not based on price, but because they are unable to find what they are looking for. Advanced Guided Search (AGS) is one of our flagship technologies, offering lightning fast attribute filtering and smart keyword search with product suggestions. Harness this enterprise class technology to provide a fast, personalized experience for your customers.
Learn More
Reader's Rides & Classifieds
Build an enthusiast community and increase sales
Reader's Rides allows users to add vehicle listings to your website with images, content, and references to parts in the catalog that the user either wants or already owns. This will add unique and relevant content to the site for search engines that will index and drive traffic to these listings and parts references. It also drives customers to the website and helps the website significantly with original unique and relevant content.
Learn More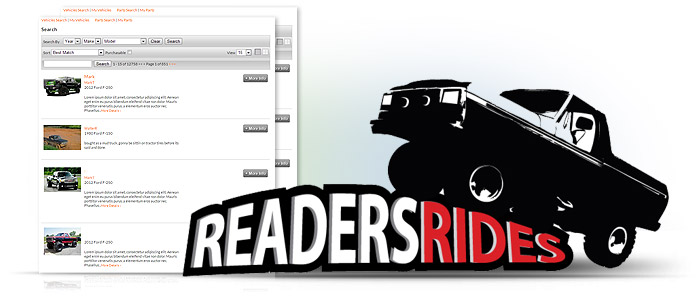 Mobile Optimized Design
Maximize mobile sales with responsive design – Get three websites in one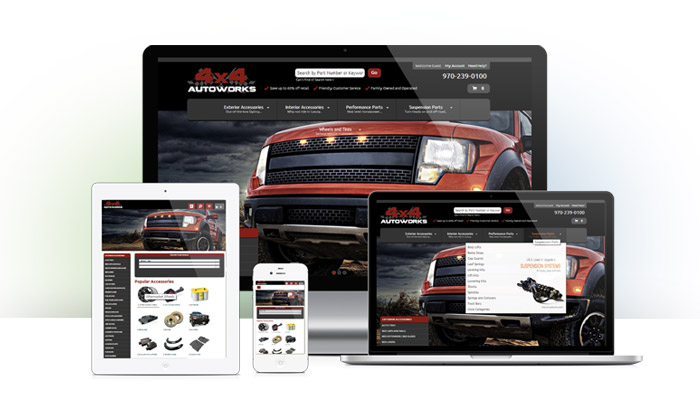 US mobile retail sales are set to reach $31B By 2017 according to Forrester Research. Responsive Design is a must for sites looking to increase conversion for tablet and smart phone sales. Google refer to responsive web design as the industry's best practice. Let us show you how to drive mobile sales on your website.
Try this now by simply resizing your screen!
Learn More
Advanced Powersports Features
Improve user experience, flexibility, and conversion with industry leading powersports features
Product Management
Inventory Management
Quick View
Bundle Products
Warehousing Features
Dealer/Wholesale Tiered Pricing
Options with Inventory
Shopping Channel Listings
Demo Sign-up