How To Start A Fashion Website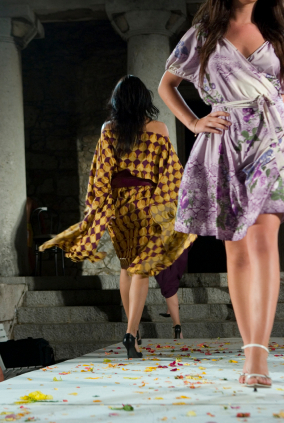 Interested in a fashion (or fashion planning) website?
There are many reasons why someone may be interested in starting a fashion website, and all reasons are relevant. Since the Internet is the fastest way to share information, you may be someone who is interested in following trends, keeping up with celebrity fashion, or looking for new ideas for your own wardrobe. You may be a fashion designer or stylist yourself and need a website to easily show your design portfolio to employers, photographers, models, or potential clients. Or, you may already be established in the fashion industry and need an online presence or website. Perhaps you own a retail fashion boutique and you would like to develop a way for your customers to be able to take a second look at what they saw featured in your store. They may look online, find a piece they like, and then come to the store to try it on. In any situation, having a fashion website is crucial to the development of your brand, and reaching a global audience.
How do I start my own fashion website (fashion website development)?
Before you begin your fashion website development, you should consider drafting a business plan that includes goals for the website. Once you have established goals, you want to think about what content or site features that will be necessary to differentiate your brand. In the fashion industry, some of the most important features to consider are a photo gallery, a fashion blog, event calendar, and quite possibly a Shopping Cart website to sell retail fashion items. The photo gallery could be used to share photos of fashion events that you attended, highlights of seasons' trends, photo shoots, and wardrobe ideas.
Utilize your fashion blog to create an online journal of your experiences in the fashion world, to provide insights into your fashion business, show examples of mixing and matching looks, or as a roundup of area fashion events.
An event calendar can pinpoint fashion industry special events happening in your area, around the world, on television, or events where you will be in attendance. You can list fashion shows, fashion design contests, the upcoming "Project Runway" episode, or new fashion related movies coming out in the theaters.
How do I design my fashion website (fashion website design)?
Once you have a clear understanding of the goals of the website, and what features are essential to reach those goals, you can begin to think about website design. Web design is as important as the content you fill the site pages with. Website design is the first thing that your customers will notice and may be the determining factor in capturing their attention. Keep in mind that too much clutter (too much text, too many pictures, etc) on your home page will drive a person away from your web site. Develop a site that is simple, clean, and interesting to look at. At the same time you will need a website that uniquely represents your brands vision and aesthetic.
If you don't have a web design background, it is wise to consult an outside source to help you in developing your fashion website. While most people in the fashion industry have a great eye, understanding, and appreciation for art, this does not mean that they have the ability to develop a tasteful fashion website. There are people who design websites for a living and know what works and what doesn't. All web designers should have worked with both successful and failed websites and will be able to provide feedback about what appeals to the general population based on their previous experience. So the saying goes "do what you do best, outsource the rest".
One of the best ways to find a qualified web design company is doing research on well established website design and development solutions companies who have received positive reviews from clients. Web Design Solutions which developed Web Shop Manager™ (WSM) has a team of very creative web designers with a vast portfolio of work, who have designed a number of successful fashion websites. With over 10 years of web design experience, and great reviews from clients, Web Design Solutions and WSM are the perfect solution for your fashion industry website.
How can I create a successful fashion website (fashion website marketing)?
Once your fashion website is up and running, the most important thing to do is keep it fresh and updated. Customers will become discouraged when they visit a website and find the same product, and content. Customers may stop frequenting your website altogether. Even if you are using your website as a design portfolio, but haven't created any new work, you may want to change other elements. This is why a blog is crucial for a fashion website - when you have a fashion blog on your site, you not only have the opportunity to talk about your own work, but you can also talk about related industries or topics that your audience may be interested in. New blog posts will keep your audience coming back and exploring your website. Another benefit of having an integrated blog is that you can create an online experience for your audience. You can cultivate a social network of people who have similar passions, tastes, and styles to you.

A fashion website will only be as successful as the tools it has to work with. Make sure you are utilizing the very best web design, development, and web hosting company to handle your dreams and aspirations. WSM our Content Management System (eCommerce CMS), are the ideal choice for fashion websites. Eliminate the barriers that are hindering your success, and call WSM today to speak with an industry expert about your fashion website.

By: Dana Nevins