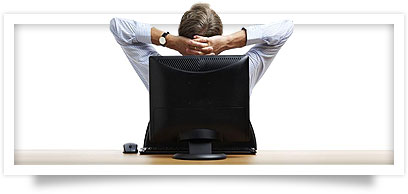 Hassle free eCommerce Maintenance
As we continue to maintain our status as your comprehensive eCommerce solution, we are always developing new tools and features to help you be more successful with your eCommerce site. When we have a new product or feature to share, you will reap the benefits immediately without having to continuously upgrade your account.
---
Intuitive eCommerce CMS
Designed with novice to intermediate users in mind, our eCommerce CMS is a modular system that makes managing your eCommerce site a cinch. Updating pages and products on the fly is a breeze, and we even have detailed webinars for any problems you happen to come across!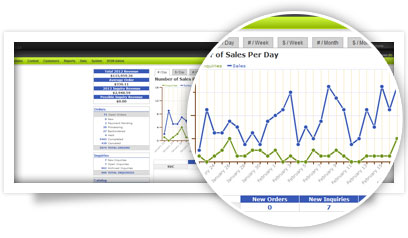 ---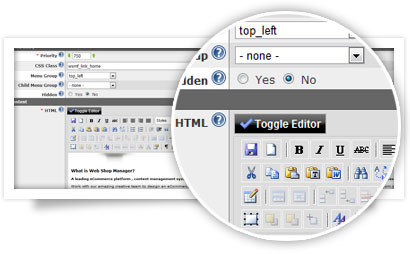 eCommerce Content Management System
Web Shop Manager™ (WSM) is equipped with a powerful, easy to use, eCommerce CMS. With a simple point-click interface, WSM provides the user complete control of the entire eCommerce website from adding featured products on the home page, to updating staff profiles and pictures. All of which can be done on the fly, without waiting or incurring additional charges for a webmaster to implement the changes for you.
---
Site & Feature Management
Finding more information about your company, including contact information and event listings is crucial for retaining loyal customers. Keeping everyone on the same page is simple when you choose WSM as your eCommerce CMS. With our Google Maps integrated Dealer Locator, alert your customers to retail outlets or distributors in their area. Let site visitors know what you are up to with our Event Calendar. Become indispensible by creating a resource of links, downloadable materials and information for your customers using our Resources/Links module. Utilize our FAQ module to organize questions and answers by topic.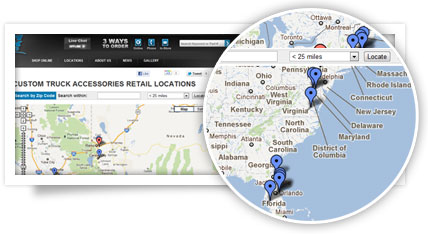 ---
Photo Gallery
Loaded with all the features you would expect in a premium Photo Gallery. Some highlights include nested albums and a multi-file upload tool that can handle dozens of photos at a time. No need to size your photos, we take the images straight from your digital camera and optimize and resize them for you. We even embed a watermark so people cannot use your intellectual property without permission, and since we store the originals you can change them whenever you want.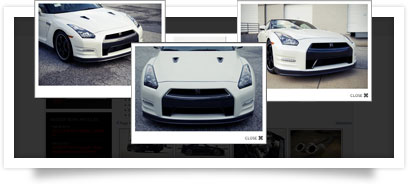 ---
Data import & Export
Adding products and content to your eCommerce site is time consuming and tedious. In order to help simplify the process we have developed our Product Import & Export module which will allow you to add and manage tons of information more easily in any format of your choosing. The opportunities are endless, whether you need to convert from another eCommerce platform, to automatically export product information for Comparison Shopping Sites, to sync with Quickbooks Web Connector, or to export customer statistics.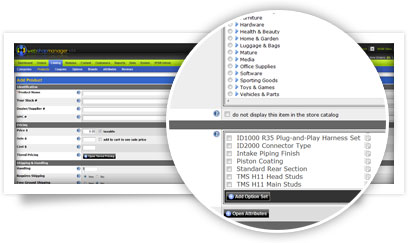 ---
Product &amp Catalog Management
Meeting the needs of both wholesale and retail clients can be a difficult task. Before considering two separate eCommerce websites, keep in mind that WSM allows you to handle these complex pricing situations with 'members/distributors only' pages, wholesale/retail tiered pricing, and quantity price discounts. For each product, there are Product Options that need to be chosen by your customer. WSM allows you to make the product option once and use it for multiple products. The details of that option can include images, on page styling and price modifiers, and data gathering from customers in the form of text, or image. Use Brands & Attributes, and categories to expand your customers search capabilities. A common use for attributes would be Year/Make/Model in the automotive industry, but can be used for a variety of industries.