Web Shop Manager - How To Measure Effectiveness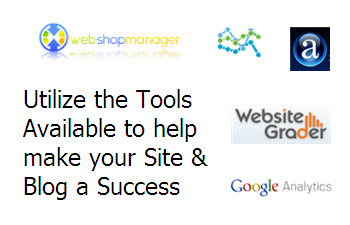 How can you know where you are going when you don't know where you are starting from? There are many great (free) tools to use when evaluating and benchmarking the effectiveness of your website and eCommerce blog. Then, you can take that information to develop the direction of your blog and website.
Not knowing how you are doing is a detriment to the work you have already done. Please consider the following tools when evaluating your site:
1. Websitegrader.com- This site offers a myriad of helpful information including glaring omissions, competition comparisons, and Google Page Rank (PR). PR is important because it is Google's way of determining where your site will appear on the search page. This number is determined by a number of things including search engine optimization (SEO) and the quality and quantity of inbound links (aka backlinks). Thankfully, WSM http://webshopmanager.com/ has built in SEO optimization tools that will help with your relevance.
The answer is completed sales
2. Google Analytics- Google Analytics is a traffic analysis tool that allows you to measure statistics including top landing pages, top keywords used to find your site, and top content on your eCommerce blog. Use this in conjunction with Web Shop Manager's built in customer statistics feature. If you find that a specific keyword is resulting in high traffic levels, use that idea to spin off a blog post series. For more ideas on how to generate content read "How do I Develop Innovative Content for my eCommerce Blog?".
3. Alexa.com – Use Alexa.com to see which company is the most popular in your category, or check out your competitors reach, pageviews, top key words, and the demographics of site visitors. You can use these stats to your advantage and improve your market share. Knowledge is your friend when it comes to your competition.
Use these tools on a regular basis to evaluate your efforts in a similar way that you run sales reports. Finding weaknesses and areas you can improve will be a huge asset to your traffic levels and will result in more conversions.
Next month I'll be exploring Social Media Optimization and how to make every move count including things you aren't doing but should.
Emily Dunn
Dana Nevins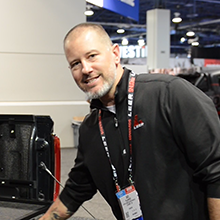 BEDSLIDE - Client Testimonial
"The best thing out of everything was that our sales went up. The new site had a better design, the checkout process was better, and ultimately achieved all of our goals. That site has been up for a year and a half and we're very happy with it, it's still awesome." - Jake Plappert