How to Build a Successful eCommerce Business: Part 2 Choose an eCommerce Platform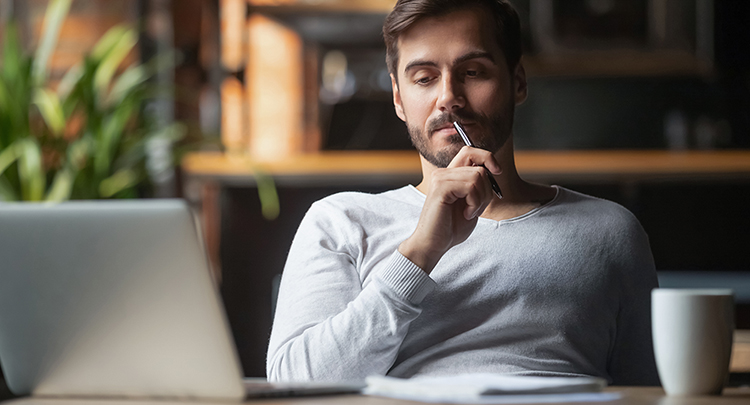 Choose the Right Platform
Starting an eCommerce business is more than just building a website and launching it. It requires ongoing maintenance and support to keep your website running. Which is why many businesses choose to build their site using an established eCommerce platform. The eCommerce platform you choose can make or break your site—literally. So find a partner with excellent customer support to troubleshoot technical issues.
Here's what to look for in an eCommerce platform...
Reliability and Uptime
Whether it's due to plug-ins that aren't up to date, a huge spike in traffic or a web hosting failure, many websites experience downtime. Every minute of downtime is a minute of lost business. Web Shop Manager proudly maintains an uptime of 99.9%, so you can rest assured your site is working 24/7. You should also make sure your eCommerce platform has built-in redundancies to avoid data loss and guarantees fast page load time, which significantly affects bounce rates.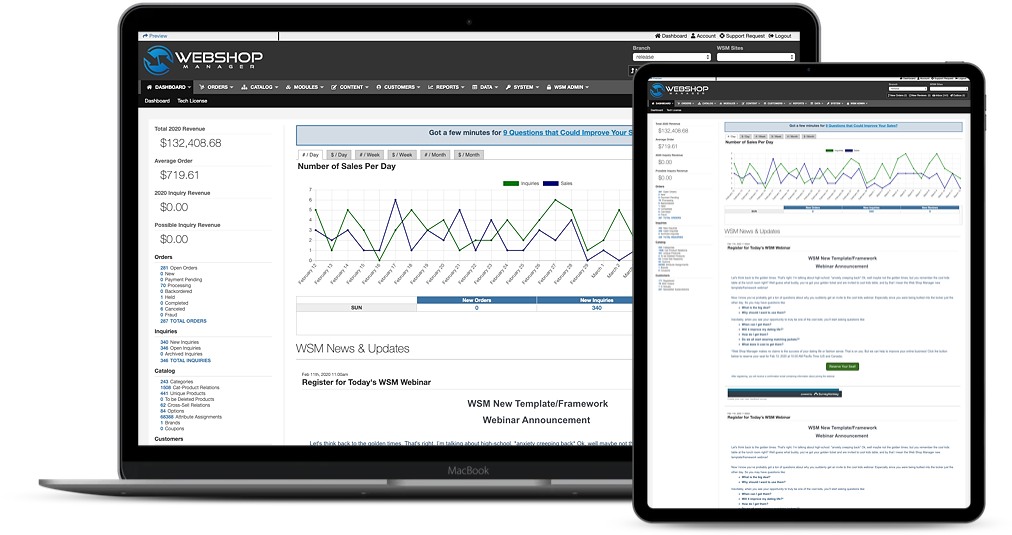 User Experience and Customer Service
Another critical component to the success of your eCommerce site is the design and user experience. Though we'll cover site design in the next step, be sure that the eCommerce platform allows you to fully customize the site's design. Your site also needs to offer an intuitive search experience, including the ability to search by keyword, category, product type, brand and year-make-model. There's nothing worse than a customer leaving your site because they can't find the product they're looking for—even though you sell it. Web Shop Manager's Advanced Guided Search tools use the same cutting-edge technology filters used by Amazon, eBay and Summit Racing, so your customers can find the products they're looking for quickly and easily.
Compatibility and Integrations
In addition to these core competencies, your site should be compatible with various secure payment gateways, allow for chatbot implementation for real-time customer communication and integrate with other popular eCommerce marketplaces, so you can push out your products elsewhere.
Scalability and Innovation
Though you're just starting out, the hope is that your business expands, so choose a platform that's able to scale with you. Confirm that the eCommerce platform can accommodate the addition of products and increased traffic as your business grows.
Quick Links: How to Build a Successful eCommerce Business
Part 1: Establish Your Strategy

Part 3: Invest in Design and Performance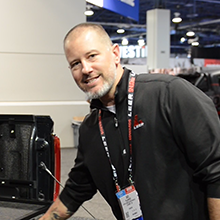 BEDSLIDE - Client Testimonial
"The best thing out of everything was that our sales went up. The new site had a better design, the checkout process was better, and ultimately achieved all of our goals. That site has been up for a year and a half and we're very happy with it, it's still awesome." - Jake Plappert