Web Shop Manager - Customer Case Studies
Here at Web Shop Manager, we love to get feedback – both positive and negative about the performance of our company, technology, and service. We take the opinions of our clients seriously. What we love even more than client feedback though is results! Actions speak louder than words after all and numbers don't lie, especially for the companies featured in our new Company Case Studies page on Web Shop Manager. We are proud to be partnering with these automotive aftermarket and powersports companies to help them increase revenue and conversion rates on their sites while simultaneously providing stunning web designs that are geared to their customers.
Take a look at these customer case studies and hear first-hand what some of our clients have to say about how we were able to partner in growing online sales.
Here is a snippet of one of our recent customer case studies:
MotoWheels
Powersports Aftermarket Distributor

"Orders Have Grown 500% Since Our Site Went Live"
"We wanted to truly excel in our industry and grow revenue. At the time, we knew we would have had to pay an exorbitant amount of money to build the features we wanted and that even if we did there was a high probability we may still not get the end result we desired – which is why we decided to partner with Web Shop Manager to develop our ideal website and features. The choice to work with Web Shop Manager was easy and . . ."
View Full Case Study & Video
By:
Dana Nevins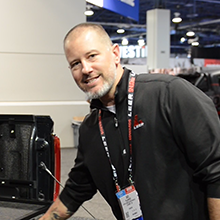 BEDSLIDE - Client Testimonial
"The best thing out of everything was that our sales went up. The new site had a better design, the checkout process was better, and ultimately achieved all of our goals. That site has been up for a year and a half and we're very happy with it, it's still awesome." - Jake Plappert