Web Shop Manager - DIY SEO & Cost Effective SEO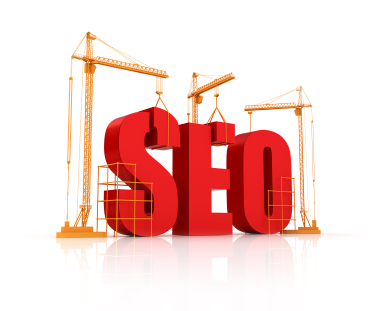 Search engine optimization (SEO) can mean the difference between getting found on Google and getting lost in the vast information landscape of the internet. If you're a small eCommerce business, having an cost effective SEO campaign is crucial for getting a good start, but you may be intimidated by selecting and hiring a professional firm to handle your SEO duties.
Thankfully there are a few things that you can do on your own for free that can help improve your site's SEO. Here are five small business SEO tips that will help you improve your SEO on a limited budget:
1. Assess Your Current Site Using Free SEO Tools
First things first, you need to figure out where your site stands right now. This is known as an SEO audit. While you can hire an SEO agency to perform this audit, you can actually use free SEO audit tools available online to check on-page/on-site SEO elements and will also examine various off-page elements to see where your site can be improved based on current SEO standards. This is a great way to identify some of the basics of effective SEO strategies and where your site can be fixed. There are even some great tools with a free trial for checking your website's current search engine rankings.
Free SEO Resources and Tools:
2. Do Basic On-page/On-site SEO Yourself
While SEO may seem like an esoteric or complicated science, the basics of a good SEO campaign are not secret at all. The two most fundamental components for most SEO needs:
Knowing the right keywords to target
Knowing how to implement those keywords on your site effectively without overdoing it
Keywords refer to terms that your consumers might search for, such as specific product names and types of products/services. You can get a good idea of effective keywords in your industry by using this Google Adwords Keyword Research Tool.
Now that you know what words to target, the next step is to make sure your site uses them right. This is what's known as on-page or on-site SEO. Some basics to consider:
Put product and service names in your page titles along with your brand; incorporate keywords when natural/applicable
Try to put those product or service names in the URLs
Use product and service names in H1s
Make sure you have strong content that's original rather than copied from another source, and that incorporates these keywords
Make sure that new content is added to your site (example: via a blog or by adding new product pages)
The most important thing about on-page SEO is to make sure you're creating a good user experience that incorporates product/service names and those industry keywords.
One key thing to remember about on-page SEO: don't overdo it. Search engines are savvy these days and can tell what's being written for humans and what's being written simply for SEO. Always err on the side of your customers and the side of functionality/usability. Before implementing any changes to your site's content, it's helpful to think, "How would I feel if I encountered a site written like this?"
3. Check Backlinks to Your Site and your Competitors' Sites
On-page SEO isn't all you can do on your own. Backlinks are an extremely important part of effective SEO campaigns. These are links from other websites that point back to your own website. While you can pay an SEO agency to help you with this, you might be surprised that you can actually build some of these backlinks on your own.
First you need to figure out some backlink opportunities. That's where your competitors come into play. By typing their URLs into the free service on Open Site Explorer, you'll be able to find out where their some of their backlinks are coming from.
4. Do Link Building Yourself for Effective Off-site SEO
We should say at the outset that building backinks for your site may not be a monetary investment, but it can be a major time investment. This is actually a place where being savvy with social media and blogging can help a lot. By getting customers to share things with their friends, you build your backlinks organically and help spread your brand in a way that doesn't seem like a mere marketing campaign.
Here are some basic ideas to consider for building links:
Create a blog that includes promotions, updates, and other news for customers to share with their friends
Post on your blog regularly with promotions, lists, tips, infographics, and other items that may be helpful to customers
Create a social media presence across various platforms connected to your main site/blog
Interact/engage with your consumers via social media
Promote specials and deals on your site through social media
Get on YouTube, create videos, and share these videos on social media
Create a consumer-friendly app for your business
Create a regular email newsletter that can encourage social media sharing
Ask customers to share blog posts or site updates
Guest blog for other websites
Team up with your friends and colleagues across the web and cross-promote
5. Consult Professionals for Things You Cannot Do Yourself
You can do a lot of SEO on your own as you can see, but sometimes you'll encounter some SEO issues that are technical, require special knowledge of the way that search engines work, and may need advanced knowledge. For example, there may be cases where your site suddenly takes a major dive on Google searches for no apparent reason; or your site may not be coming up on Google at all for some reason but comes up fine on Bing and Yahoo.
These are cases where you should look into hiring a professional SEO consultant to give you advice and guidance. Even if your budget might be limited, targeted professional assistance like this is crucial to keeping your business and brand in great shape going forward.
By:
Dana Nevins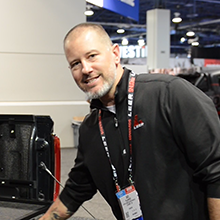 BEDSLIDE - Client Testimonial
"The best thing out of everything was that our sales went up. The new site had a better design, the checkout process was better, and ultimately achieved all of our goals. That site has been up for a year and a half and we're very happy with it, it's still awesome." - Jake Plappert