Web Shop Manager - 5 Tips For eCommerce Blogging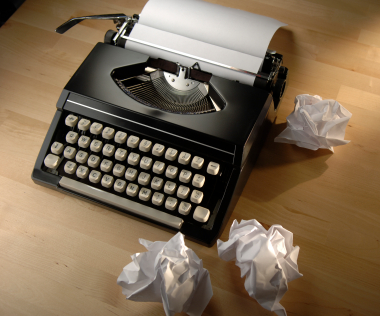 One of the most common pitfalls of blogging for eCommerce businesses is sheer blandness. Many blogs become dumping grounds for press releases, reports, and minor bits of news without any sense of personality or purpose. It's content without a reader in mind, and who wants to read that?
Even if you are a corporate brand, your blog needs to provide some sense of your business's voice and vision. That's why it's important to consider what makes certain blogs successful and (more importantly) shared, while others go unread.
Below are five tips for blogging which will help you develop stellar content that will attract repeat readers and inspire social media sharing.
Let Your Brand Have a Voice
A good blog is one that has an actual personality. This is what keeps readers coming back. Personality is also what helps you define your brand. Given, not all eCommerce blogs will be bursting with energy or full of extremes, but you can craft a brand image and brand voice through your blog that best exemplifies who your company is and what it stands for.
Present the Narrative of Your Brand
One of the things about successful personal blogs is that there is a sense of narrative, i.e., this person is doing something or going somewhere, and this is the story. This is important for eCommerce blogs as well. It will help flesh out your brand's personality and also give readers a sense of your concerns and values.
Share the Unfolding Narrative of Your Brand
The thing about the initial narrative on a blog is that it continues to evolve. The best way to share this unfolding brand narrative is through new stories and new narratives. Use your blog to share anecdotes and information that helps tell the story of your business. If you have an annual report or service update, consider what that does to your unfolding narrative as a brand and share that story.
Don't Be Afraid to Be Creative
Many times blog articles feel empty because they lack genuine creativity, yet successful blogs are meant to be places where creativity thrives. Consider your brand's personality and your brand's narrative. Now consider ways to be creative that fit with those concerns. Are there ways to present infographics that better convey your brand? Is there a way you can harness the potential of product videos or audio to help communicate this? Keep creativity in mind and stay creative on your corporate blog.
Have a Message and a Mission
You have a brand personality, you have an unfolding narrative, and you have permission to be creative. All of these are in service to your brand's mission and its message to consumers. Your business has a purpose and a higher goal, and it's important that this is communicated on your blog. More than the intrigue of an unfolding story, people are drawn to the reason why the story is still unfolding. The "why" is your mission.
By:
Dana Nevins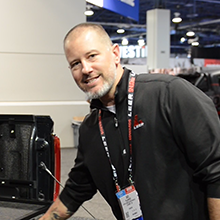 BEDSLIDE - Client Testimonial
"The best thing out of everything was that our sales went up. The new site had a better design, the checkout process was better, and ultimately achieved all of our goals. That site has been up for a year and a half and we're very happy with it, it's still awesome." - Jake Plappert