Web Shop Manager - Building Big Brands
Big brands have major advantages over small businesses when it comes to search engine performance. But small businesses shouldn't feel down or defeated. There are many ways that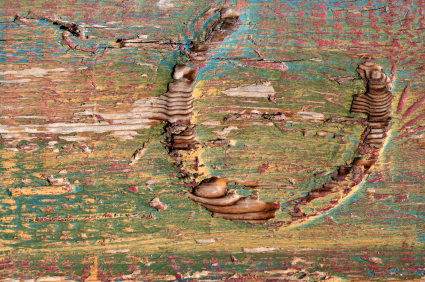 you can build a brand and get your name out there, allowing you to compete with major companies and competitors in the ecommerce marketplace.
Building Big Brands: What Makes a Brand?
There are multiple factors that go into building brands, and it can actually take years to effectively implement them. But as with any related to starting your own business, building big brands will take time.
Google will look for certain signals to determine if your business is an actual brand. By knowing what they're looking for and what to do, you can get your ecommerce website off to a good start. Here are four tips for building your brand and keeping up with your competition.
1. Leverage the Power of Social Media
If your business isn't social, it needs to be. Not only does social media signal to Google that your business is a brand, it also allows you to reach out to and connect with your current customer base and potential customers down the road.
Be sure to set your business up on Google+, Twitter, Facebook, LinkedIn, Pinterest, and YouTube. Once those social media platforms are up, you'll need to build followers through interaction, promotion, and the creation of unique content. As your number of followers grows, so will the profile of your brand.
Also, don't be shy to interact with customers or other brands on social media. That's what it's there for. This interaction will help get your name out there and will allow you to grow your number of followers online.
2. Optimize Your Strategy for Brand Keywords
Now that your brand name is on various social media platforms, be sure to get that brand name out in the world with everything you do.
Always Mention Your Brand Name
If you upload videos to YouTube or make any appearances on the web or other outlets, make sure you mention your brand. As time goes by and as you remain consistent in this name branding, searches for your brand will increase.
Pay Attention to Your Customers to Build Repeat Visitors and Social Media Followers
Be sure to stay in touch with your customers and to learn about their needs. You can determine what future consumers want and how to improve current user experience simply by listening, reading, and paying attention to the people who've purchased from you in the past. This helps build repeat customers to your site and can help create more followers on social media.
A quick note: Obviously you can't please everyone, but if you should start getting lots of negative feedback or negative reviews for your services, some search engines may penalize your brand. In those cases, be sure to look into reputation management strategies to help ensure your brand keeps its good name.
3. Branded Linking
One important SEO element that people take for granted is the effective use of anchor text. This refers to the linked text in a sentence that goes to a website or a specific web page. Instead of linking words and phrases like "here" or "our website" or "this page," it's important to use your brand name in that anchor text when applicable.
For example, if the brand name of your clothing site is Fine Vintage, some good anchors to link to your site would be:
Fine Vintage
Vintage clothes
Authentic vintage clothing
Vintage wardrobe
Vintage dresses
FineVintage.com
Don't stick with just one brand anchor. Use different ones over time depending on the situation.
As your brand grows and as your brand name gets out there, people will be more likely to mention your site by brand name with a link like this to
our home page
. These are known as "co-citations," which have been becoming increasingly important for SEO. The more your brand gets mentioned and linked to on different sites, the more your brand will become associated with certain keywords and searches.
4. On-Page Branding
In addition to all of the above, keep in mind that there are simple things that you can do on your small businesses' official site that can go a long way to building your brand.
Include Contact Information on Your Site
First and foremost, provide contact information to your customers. By having an address and phone number easily accessible to users, your brand automatically looks more legitimate. This is true even if you're operating your business out of your own home. If you can verify your address on Google places, that adds to the legitimacy of your brand.
Introduce Yourself to Consumers on Your Site
On your official website, be sure to leave information about your business and who you are on an About Us page. This adds to the legitimacy of your brand while also giving customers a human face behind your services.
Have a Logo That Leaves a Lasting Impression
For any materials that you put out, remember that good imagery says a lot. Make sure your band has a distinctive logo that sets it apart and communicates the personality of your business. Use this logo to make your mark in promotional items, ads, videos, and across your various social media sites.
Web Shop Manager has a dedicated team of eCommerce, Website Marketing and SEO Specialists who are fully invested in furthering the success of each and every one of our website clients. By offering comprehensive ecommerce business solutions Web Shop Manager is able to deliver measurable ROI and outstanding levels of customer satisfcation. Contact our ecommerce specialists today to discuss how we can help grow your business online.
By:
Dana Nevins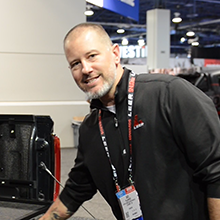 BEDSLIDE - Client Testimonial
"The best thing out of everything was that our sales went up. The new site had a better design, the checkout process was better, and ultimately achieved all of our goals. That site has been up for a year and a half and we're very happy with it, it's still awesome." - Jake Plappert