Publish Search Engine Optimized Content for your Ecommerce Site
Lifestyle brands and enthusiasts alike come to us at Web Shop Manager (WSM) because they are passionate about what they do and need a platform to translate that passion to fellow enthusiasts. Their dream may be to turn that hobby that keeps them up all night into a legitimate revenue stream. It is one thing to have a phenomenal eCommerce website designed for conversions, but for fellow enthusiasts, it is also incredibly important to articulate that passion in a way that helps the consumer make the decision to trust your brand.
Whether you are in the Automotive Aftermarket, Action Sports Retail, Travel and Adventure, Pet and Animal, or Powersports industry it is important to not only sell products that you feel passionately about in a beautiful branded package, but to back that up with substance and content too.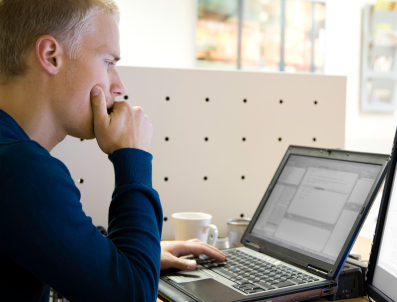 Why content for my site? Shouldn't I be concerned about conversions instead?
It is less about content versus conversions. It is the marriage of the two that is most successful. Great content will help increase desirable conversions.
eCommerce content creation can help to differentiate yourself amongst your competition. Customers of Lifestyle brands are not impressed by giant warehouses or broker drop shipping arrangements. They want to buy from fellow enthusiasts that share their pastime. It is important to differentiate your brand from the big warehouses and big giant conglomerates which may or may not have a human that answers the phone. The case is different with your vision; you are a real human with years of hands on product experience, and ideas how you would handle it all differently if you only had the platform to do it. Those site visitors will never know what makes you different unless you tell them.
Search Engine Optimized Content will help improve your organic search results. Search Engine Optimized content will help boost your Google Page Rank helping you to ride up the Search Engine Results Pages (SERPs) organically! Google would much rather have eCommerce websites pay for AdWords. However, with WSMs Automated SEO the more SEO friendly content, the more Google will have to index. Write something of value for both humans and search engines.
eCommerce content creation can help create an eCommerce website that will bring the same visitors back time and time again. Typically when looking for a new product to purchase it is unlikely that you will walk into a store and make a purchase the very first time you go in. You might notice what they have, take mental stock, and leave to continue your comparison shopping. However, let's say that store offers free classes in an area that interests you, weekly newsletters that let you know about events in your area, and weekly in store specials, interaction with knowledgeable staff, you will be more apt to remember that store, and come back when you do want to make a purchase. This is NOT unlike the eCommerce customer experience. Create a "sticky" eCommerce website with valuable, interesting, and SEO friendly content which will allow you to become the store of choice with the time for purchase arises.
eCommerce Features for Creating SEO Friendly Content
When examining why shopping cart abandonment occurs there are a multitude of factors that can play a part and consumer confidence is certainly a notable one. The addition of search engine optimized content to your eCommerce site can help boost confidence while reducing the barriers that inhibit conversion. Utilize FAQ Pages to answer all the questions that might keep someone from ordering from you. When a customer calls in with a question, add it to your FAQ Page to help reduce call volume and lead site visitors to conversion 24 x 7.
The Photo Gallery can be used to show gear being used in the field and then each image or content in the description could by hyperlinked to the product itself. Using real installation shots does wonders for relating to enthusiasts. It is one thing to see a shiny new truck accessory glimmering in a catalog, but is entirely different than seeing it installed on your dream truck.
Utilizing the News/Blog feature of WSM is one of my favorite areas to create search engine optimized content including Meta tags, and the ability to create a library of articles that are of special interest to your target market. From there you can link to additional site pages, do a top 10 list of gear for newbies, or experts, link to the products, or embed YouTube videos from your YouTube channel. Do not forget to blog about products that you not only sell but have used yourself. Why did you like it? Who would you recommend it to? Create a product review of your own products and establish yourself as an expert in your niche.
Resources and Links works similarly to FAQs, however in this case you can create pages of local, regional, or state specific resources for your enthusiasts. For example, related websites with descriptions of what can be found there can be helpful to have all in one concise location for your target market. This will keep them coming back to your site time and time again for you, their number one resource. Not to mention all those wonderful SEO descriptions using keywords and phrases you could use.
An eCommerce Site that is Constantly Being Added to is a Happy, Healthy eCommerce Site
Content creation is something that happens over time. Take a minute to look at your About page that you wrote when your eCommerce store was first launched two years ago. I bet there are a number of things you would like to write differently now. I bet there are also new site pages, blog posts, and FAQ pages that could be hyperlinked to from the About page that would help your customers keep moving around your site rather than bouncing off to a competitor.
As you spend time on marketing, allow for time to be spent on content that has already been created. Evaluate already written content for invaluable inspiration to keep moving forward with content creation
WSM is an eCommerce solution for enthusiasts. We work day and night to translate your enthusiasm into a successful eCommerce website that draws traffic in and increases sales. WSM is committed to walking each enthusiast through the web design, and development phase, answering any questions you may have as we go along. Becoming an eCommerce partner is our top priority because creating eCommerce websites that sell to enthusiasts better than any other eCommerce company out there is what keeps us up all night.
If you would like help being set up for success, and having open dialogue with an eCommerce web design firm that has your best interest in mind, please schedule your free demonstration today.
By: Dana Nevins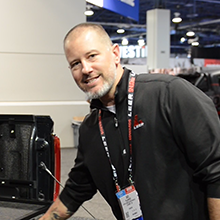 BEDSLIDE - Client Testimonial
"The best thing out of everything was that our sales went up. The new site had a better design, the checkout process was better, and ultimately achieved all of our goals. That site has been up for a year and a half and we're very happy with it, it's still awesome." - Jake Plappert