Web Shop Manager - Google Analytics eCommerce Tracking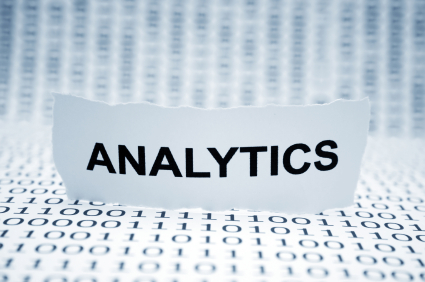 If you want to find out how well your eCommerce website is performing, you need to track your numbers. Looking at your search engine rank and your traffic isn't enough, though. You need to consider your conversion rate, how those conversions are coming through your website, and how you can gear your site toward increasing conversions.
One of the great things about Google Analytics is that it can help you do more than just track standard website traffic numbers. There are tools in Google Analytics that will help you understand the behavior of your site visitors and how you can improve their experience and grow your business in the process. Let's look at how eCommerce Tracking, Event Tracking, and Standard Goal Tracking work.
About eCommerce Tracking and What it Means
You can set up eCommerce Tracking in Google Analytics by selecting Admin > Profiles > Profile Settings > eCommerce Settings. Additional code will be needed for the sales confirmation/receipt page. Google Analytics has instructions for setting up the eCommerce Tracking code.
By using eCommerce Tracking, you'll be able to see where your conversions are coming from and how these conversions occur. Find out what your consumers are searching for that leads to sales, or find out how they eventually arrived at the site and picked the products that they purchased.
About Event Tracking and What it Means
Setting up Event Tracking in Google Analytics can be a little complicated since it involves additional code in text links. Google Analytics has instructions for setting up Event Tracking.
Event Tracking is a great tool for monitoring certain visitor behaviors related to your site. For example, if there are special files for customers to download such as ebooks or newsletters, you can use Event Tracking to learn more about that particular activity. Another example are partnerships with other websites. You can use Event Tracking to see how many people are accessing that partner's website through yours.
About Standard Goal Tracking and What it Means
You can set up Standard Goal Tracking in Google Analytics by selecting Admin > Profiles > Goals. You can then select different goals that you'd like to track.
Standard Goal Tracking will allow you to track four types of goals on your site:
URL Destination - This tracks a goal when someone on the site visits a given page.
Visit Duration - This tracks a goal when a person spends a given amount of time on your site.
Pages/Visits - This tracks a goal when your site hits a given number of page views/visits.
Event - This tracks a goal when a given event occurs. (See above.)
Using eCommerce Tracking Results to Improve your Website Performance
Once you have these tracking tools in place, you can find out what's working for you and what could work better. If you're noticing certain trends are leading to conversions, for example, you can gear your marketing strategy to take those trends into account. The same goes for other kinds of events and actions on the page. Now you have a way of understand what your customers behaviors are and their buying patterns when they visit you site.
The data gathered from Google Analytics basically gives you an opportunity to find out how your site connects with your customers. More than that, it gives you the opportunity to enhance that customer experience for increased hits, conversions, and repeat business.
By:
Dana Nevins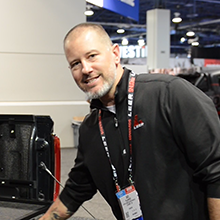 BEDSLIDE - Client Testimonial
"The best thing out of everything was that our sales went up. The new site had a better design, the checkout process was better, and ultimately achieved all of our goals. That site has been up for a year and a half and we're very happy with it, it's still awesome." - Jake Plappert