Increase Sales Conversions - Complex e-Commerce Sites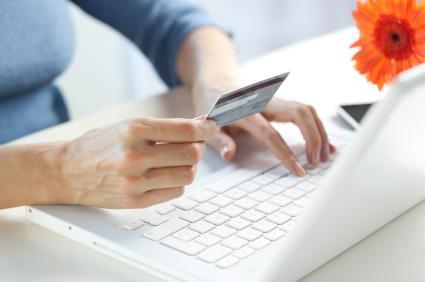 Converting website traffic into paying customers is the main goal of any ecommerce website. The conversion rate is calculated as the percentage of visitors that become customers (number of visits divided by the number of purchases or leads generated). If your online store is suffering from low conversion rates or you need a conversion boost to meet your revenue goals for the year, here are 10 steps you can take to achieve greater ecommerce success:
1. Define Your Ideal Buyer
Take the time to compile a profile of your ideal buyers. Who are they? What do they want? Why do they want it? Who do they want it from? Pinpoint the demographic characteristics and key motivators that define your customer base. Be sure to clarify the needs, pain points, and behaviors that inspire your ideal buyer to become a customer for life. This is a key aspect to increase sales conversion.
2. Develop a Laser focused Niche and Brand
Make sure the focus of your site is clear, highly selective, and attractive to your ideal buyer. Who are you? What do you offer? Why do you offer it? How are you different? Isolating your niche is key to developing a successful brand that delivers what your customers want.
3. Personalize Your Site around Your Ideal Buyer
Make your customers feel like your website was created just for them. Using the profiles you created develop the website experience you know your customers desire. Every aspect of your website including the messaging, CTAs (Calls to Action), content, offers, product focus, navigation, and landing pages should be crafted around your ideal buyer to increase eCommerce sales.
4. Develop Engaging Content
Relevant, timely and remarkable content will establish your website and brand as trusted resource and leader in your niche. The content of your website and blog posts should give your customers the information they are looking for in a voice that speaks directly to them. Keep content fresh, interesting, informative and shareable to keep customers engaged with your brand.
5. Develop a Compelling USP
Your unique selling proposition (USP) needs to articulate why someone should buy from you. It is crucial to provide value clarity for your business. The goal here is to excite buyers and clearly position your website, online store and products as superior to your competitors.
6. Simplify Product Lookup
Make shopping easy. No matter what market you are in it's guaranteed that your customers are looking for a seamless online shopping experience. Slow, cumbersome, and counterintuitive product lookups are a sure fire way to drive visitors away from your site and prevent them from ever coming back.
7. Add Relevant Trust and Credibility Elements
Make your customers feel confident about buying through your website. Take every opportunity to reduce potential feelings of risk and buying anxiety by including key trust and credibility elements. Trust symbols include safe site and secure checkout logos. Credibility elements include any awards, articles, and buyer reviews.
8. Include Discounts, Offers, and Incentives
Everyone loves saving money. Let your customers know about any deals and special prices the moment they enter your website. Don't forget to make sure it's easy for customers to cash in on any offers when they make their purchase.
9. Refine You Calls to Action
Revising your CTAs can be the fastest way to boost conversion. Simple changes to design, functionality, color scheme, placement and content of your CTAs can greatly affect conversion rates. Always look at your CTAs through the eyes of your ideal buyer.
10. Integrate Testimonials and Reviews
Building trust and confidence in your brand is paramount. Buyers find social proof of purchase extremely comforting when making decision online. Prove to visitors that they can trust you through the words of your most satisfied customers. Prominently display testimonials that address your buyers' biggest points of concern which could include customer service, shipping/delivery, product quality, return policy etc.
If your website conversion rates are low, it may be wise to consult an expert about the factors that could be affecting your success. Our ecommerce specialists have a vast amount of experience assisting business owners just like you. Get back on the road to increased revenue - contact our ecommerce specialists for a thorough website audit today.
By:
Dana Nevins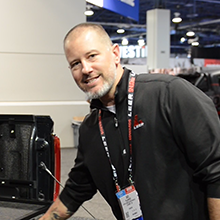 BEDSLIDE - Client Testimonial
"The best thing out of everything was that our sales went up. The new site had a better design, the checkout process was better, and ultimately achieved all of our goals. That site has been up for a year and a half and we're very happy with it, it's still awesome." - Jake Plappert