10 SEO Tips for eCommerce
If you want to establish a presence for your ecommerce website on the internet, it needs to get found on search engines for the products you sell. This can be easier said than done, but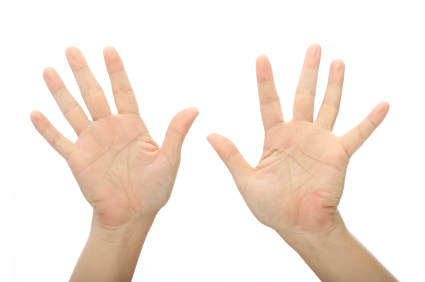 there are some easy eCommerce SEO tips that you can incorporate into your site to make sure that your business gets found.
If you've never heard the term before, SEO stands for "search engine optimization." It basically refers to ways that you can make your site more competitive on Google, Bing, and other search engines. SEO is more of an art than a science since there's no one formula for getting found. With all that in mind, these 10 SEO tips should help out your ecommerce site immensely.
1. Develop unique content on every page
We can't stress this enough: your content should be original and unique on every page of your ecommerce site. Avoid copying and pasting content from other sites since search engines are placing greater value on content that is well-written and user-friendly.
2. Incorporate the product names in all SEO elements
You'd be surprised just how effective this can be. By using the product name in page titles, headers, and product descriptions, you great improve your site's chances of getting found for those product searches. It's an intuitive solution, and it also makes sense in terms of user-friendliness.
3. Be descriptive about your products
Do your products come in different colors, sizes, shapes? Are there different varieties or types of what you sell? Is there a specific brand of the product that has a recognizable name?
If any of the above apply, be sure to mention those details on the product's page. You might be surprised how many consumers are specifically looking for certain colors, certain sizes, and certain brands/makes of different products. By including these terms in the product descriptions of your ecommerce site, you increase the chances of being found by these types of consumers when they search the web.
4. Incorporate relevant keywords
When writing content for your product pages, you should incorporate relevant keywords into the content. That can mean different phrases that can refer to the same product or the descriptive details mentions above. These phrases can then be incorporated into your meta keywords as needed and separated by commas. Though hidden in the code of a web page, meta keywords are a contributing factor to effective SEO so long as they are not abused.
5. Create descriptive URLs
Many people take this for granted, but the URL of your web page is an important element to good SEO. When creating a URL for your product, make sure that it states exactly what it is.
For example, URLs like this are ideal for SEO:
www.ecommercesite.com/amazon-kindle-fire
www.ecommercesite.com/Goodyear-Eagle-LS-2-tires
www.ecommercesite.com/Sony-BRAVIA-KDL32BX330-32-Inch-720p-HDTV
URLs like this are NOT effective for SEO:
www.ecommercesite.com/product-1
www.ecommercesite.com/tires-4
6. Include product reviews and comments
If you have an ecommerce site with product reviews and consumer comments, it's a great way to interact with your customers and create a user-friendly environment on the site. It also has SEO benefits since the user comments and reviews generate new content on the page and can help draw traffic from people searching for specific products, product information and reviews.
7. Consider PPC and PLAs to promote your products
While organic SEO on your own ecommerce site will help your business thrive, you should also consider pay per click (PPC) and product listing ads (PLA) to reach more potential customers. PPC allows you to target your consumers by selecting certain keywords and search terms they might type in; PLA will bring up the products you sell, their price, your site, and an image of the product when a consumer makes certain web searches.
A combination of PPC, PLA, and organic SEO will help you remain competitive and help your ecommerce site build its presence online.
8. Crosslink between internal pages
Crosslinking between pages of your website is a major part of effective SEO and also an important part of building an effective online user experience. If there are related pages on your site, be sure to include links to these pages so that consumers can access this information. When possible, make sure that this link to the other page is descriptive in some way.
For example, links such as these are good for SEO and user experience:
We also have the following tires available:

Goodyear Assurance ComforTred Touring

,

Goodyear Ultra Grip Ice WRT

,

Goodyear Assurance Fuel Max

For additional information, visit our

customer information and frequently asked questions (FAQs) pag
9. Keep content updated
Having regular content updates, blogging and adding new pages to your site are powerful ways to ensure your site is SEO friendly. SEO is a process, not a one-time thing, which is why user comments, product reviews, and product updates are all so helpful. In the world of SEO, content is king.
10. Promote your content
Social media is one of the best things to happen to ecommerce businesses trying to create a presence on the web. Be sure that your eCommerce site harnesses the potential of social media to reach consumers through Facebook, Twitter, Google+, and so on. These are places to share site updates, promote special deals, and give your business a sense of personality as well as a web presence.
More Help with eCommerce SEO
If we were to add a step 11, it would be "Seek guidance from SEO experts." Don't be afraid to look for help from SEO specialists who understand your niche and what it takes to be competitive in the ecommerce marketplace. For businesses looking to achieve success in ecommerce, combining the Web Shop Manager CMS platform with assistance from our team of website marketing and SEO specialists is a powerful and proven solution. Contact our ecommerce specialists at Web Shop Manager today to learn more about how your online business can achieve outstanding growth through our comprehensive ecommerce solutions.

By:
Dana Nevins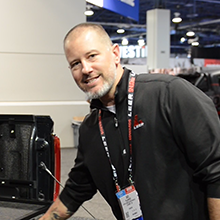 BEDSLIDE - Client Testimonial
"The best thing out of everything was that our sales went up. The new site had a better design, the checkout process was better, and ultimately achieved all of our goals. That site has been up for a year and a half and we're very happy with it, it's still awesome." - Jake Plappert