Web Shop Manager - Developing Innovative Content
Building on what we discussed previously in "5 Important Questions to Ask Before Starting an eCommerce Blog" I would like to offer some suggestions for developing news worthy blog topics for your eCommerce site through developing innovative content.
The most important thing to consider when formulating your innovative content driven posts is your audience. Ask yourself who am I writing this for? It should be the same people that visit your eCommerce website to make purchases. Not everyone that stops by your eCommerce site is an expert, so don't alienate anyone. Speak with a clear, easy to understand voice, and keep it concise. I know it's hard to believe, but people don't want to hear ramblings about your kid's lemonade stand, they just want the facts about the products or services you offer.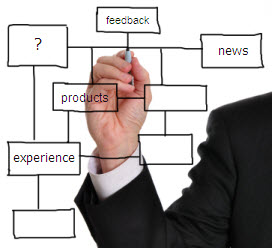 Grab a pen and paper and begin to brainstorm about possible topics. You certainly don't need a glamorous product to come up with resonating blog topics. Whether you sell products, or services there are people in need of the information you can provide. This will establish you as the calm in the storm, the voice of reason, but don't get a big head now. From those topics you can spider web out your ideas to include more subject areas and then put them into a logical order so you can link back to previous posts (please see example of link in first paragraph – clever aren't I?), allowing your audience to read through easily as each eCommerce blog post builds.
Here are a few ways to generate innovative content for your eCommerce blog:
In closing, let's review: when posting an entry, above all else keep your audience in mind. The minute you lose focus, they will too. If you own an auto parts store, don't review a local restaurant. Become the expert and share your knowledge. People will return to you for your sage wisdom over and over, and when the time is right they will purchase from you, the trusted source.
Next month we will explore methods to drive traffic to your eCommerce blogs, including an attention grabbing title structure. Until then, happy blogging!
Click here for more of the "Developing an eCommerce Blog" series to further your brand identity and grow readership.
Emily Dunn, Brown Bag Agency
By: Dana Nevins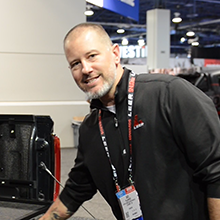 BEDSLIDE - Client Testimonial
"The best thing out of everything was that our sales went up. The new site had a better design, the checkout process was better, and ultimately achieved all of our goals. That site has been up for a year and a half and we're very happy with it, it's still awesome." - Jake Plappert