Web Shop Manager - Social Media Strategy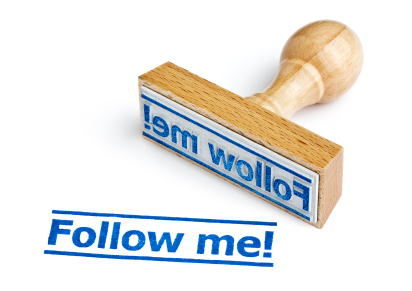 So we all know that effective use of social media strategy is a great way to make your eCommerce business flourish. But what a lot of people don't know is how to make social media work for them. Simply having a presence on Twitter, Facebook, Google Plus, and other social media outlets isn't enough to build out your website marketing strategy. For that matter, irrelevant or non-engaging updates aren't enough to build a social community around your brand, no matter how consistent.
Since many businesses struggle to get the most out of their social media strategy, we want to give you five tips on how to use social media right. These strategies will help you grow your business while engaging customers in the social media experience that's great for them.
1. Your Updates Shouldn't Sound Like Ads
Your business shouldn't be using social media as a mere billboard. The best way to engage with consumers is by giving your business a human presence and personality through social media.
Make sure your updates don't sound like bland promos or commercials. Instead, think of how you can make your updates sound more like online features, advice, or lists. An update about gift ideas for the holiday season or other holidays can draw in more people than a faceless promo about new products.
2. Your Updates Should Give Consumers Information, Not Spam
Related to the first point, quality content is greater than lots of content. Your social media updates need to be about things that your consumers want and want to know about.
As an eCommerce business, make sure you provide useful information to consumers about the things you sell. Talk about the safety or your products, how they compare to other products, why some are better than others. Think about what you'd want to know about the products you sell and then share that information with your customers.
3. Your Updates Should Invite Conversation and Discussion
So many web-based businesses fall into the trap of treating social media like a monologue. That's the exact wrong way to go about it. Social media is all about engaging customers, creating conversations, dialogues, and communities, and you can't create those by just shouting into the digital ether.
Engage with your customers, entice them to comment on your social media updates, let them help give your brand a personality and a human face. This sense of conversation will foster a community around your business that will attract new consumers and bring back existing customers again and again.
4. Allow Consumers to Create Their Own Experience of Your Business
This step can be a little tricky, but it's so important to focus your energy on connecting customers to your brand in a personal and meaningful way.
Rather than forcing one brand experience onto consumers, think of how you can allow your consumers to create their own experience of your brand. This actually comes back to the same kind of thinking in tip #2. Just keep these questions in mind:
If you were in search of the products you sell, how would you want to engage with those products prior to purchasing them?
How would you learn what you want to learn about these products?
Can these products be sampled or reviewed prior to purchase?
Most importantly, though...
5. Use Social Media to Keep in Touch with Your Customers
We can't stress this enough. By continuing the discussion with your consumers and maintaining a sense of community with them, you will build repeat business. More than that, you can ask your own consumers for feedback on their experience in order to improve your business and make it thrive.
This is a great way to grow your business, keep your consumer base satisfied, refine your social media strategy, and evolve with the changing internet marketplace.
Social media marketing is a vital component of a successful website marketing strategy. Contact our team of eCommerce specialists today to discover how you can bring your web-based business to the next level with our comprehensive offering of internet business solutions.
By:
Dana Nevins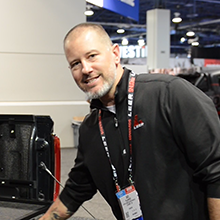 BEDSLIDE - Client Testimonial
"The best thing out of everything was that our sales went up. The new site had a better design, the checkout process was better, and ultimately achieved all of our goals. That site has been up for a year and a half and we're very happy with it, it's still awesome." - Jake Plappert