Best Automotive eCommerce Shopping Cart for Conversions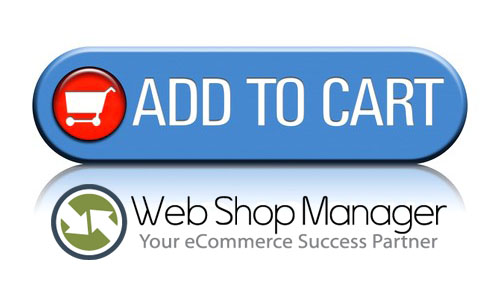 One of the main goals of an ecommerce site is to decrease the time it takes consumers to add products to their cart. By utilizing a "quick view" feature, a site can remove many obstacles (including clicks) and help shoppers initiate their ordering with relative ease and efficiency. When a visitor is browsing through product pages, constantly clicking on products, and subsequently hitting the back button, it can become tiresome. Providing a more fluid shopping system can be a huge benefit to eCommerce websites, and the team at WSM is excited to announce that we are doing just that!
"Cart Quick View" or "Quick Look" enables visitors to view product details on a category page, a cart, or any other page without a page refresh. The product details are launched in a pop up window, which opens on the page the visitor is on, and typically displays a predetermined set of product details. This feature can effectively eliminate the loss of immersion that comes with constantly loading up project pages and then clicking the back button to continue browsing.
What are the eCommerce Advantages to a Quick View Feature?
Reduces Bandwidth Usage. Since the information on the product is already stored on the page, hidden behind the scene, the page does not get reloaded when the visitor enables this feature. It is simply taken from a hidden state and put into a visible state. This, in turn, will lead to lower bandwidth usage on your site which means you will be saving money in the long run!
Expedites shopping. Visitors can quickly add products to their eCommerce shopping cart without having to wait for the actual product page to load. Having the ability to browse through a category page and read expanded product details in the quick view without having to load the product page will shave crucial seconds off the shopping experience.
The Quick View box can contain a variety of useful information about the product, including:
Price

Add to cart button

Product description

Larger product pictures

Link to "view product page"

Facebook/Twitter/Pinterest social media buttons

Tell a friend (email)

Add to wishlist
WSM's Quick Add to Cart Feature
One of the features being added into WSM is the "Quick Add to Cart" button. While this is also incorporated into the Category Quick View function, the usefulness of this feature cannot be understated and deserves its own attention. Think about it like this- shopping at a brick and mortar location would be substantially less enjoyable if you had to take each product up to the checkout counter every time you found something you liked. Online shopping with an eCommerce shopping car is no different!
Another advantage to the Quick Add to Cart feature becomes apparent when you consider site visitors that land on a product page through organic means. For example, if they engaged in a Google search for a specific product and clicked on a link taking them directly to one of your product pages. If after adding the product to their cart they are instantly taken to checkout, the chances of them browsing your site and potentially buying something else are drastically reduced. A "may we suggest" or "related items" section at the bottom of product pages is especially useful here, but the customer won't click on those links if they are taken directly to checkout.
Put Quick View & Quick Add to Cart On Your Site
This will be a paid upgrade for WSM clients, as additional design work will need to be implemented in order to properly stylize the features and configure the site to utilize them properly. This is a feature that quickly pays for itself, as the conversions generated will create long term success. Contact us today for details on adding this to you current WSM site, or setting up a WSM site with this feature included!
By:
Dana Nevins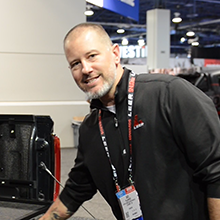 BEDSLIDE - Client Testimonial
"The best thing out of everything was that our sales went up. The new site had a better design, the checkout process was better, and ultimately achieved all of our goals. That site has been up for a year and a half and we're very happy with it, it's still awesome." - Jake Plappert