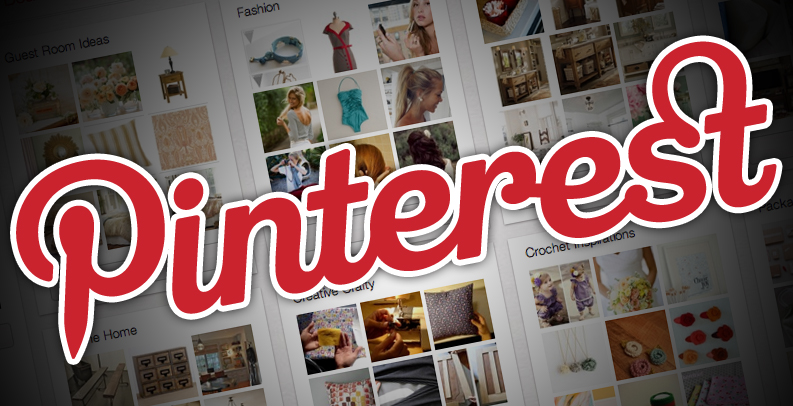 It's no secret that Social Media in general has become a huge part of not only our social interactions, but the world's business interactions as well. The age of Social Media is here to stay, so what else is there to do but embrace it? Sure, you don't need your own personal account to get by, but as a growing business it could be quite foolish not to take advantage of some of these websites.
Interested in Using Pinterest for Business?
Pinterest is a relatively new Social Networking site that offers a fresh take on the ways in which we use Social Media. Essentially, the site is a giant community scrapbook; users find pictures or information they like on the web and "pin it," which subsequently attaches it to their Pinterest account and shares it with friends and followers. Obviously they have uncovered something special over there, since Pinterest recently became the fastest site to hit 10 million unique users in history. Just in case you didn't fully absorb that information, allow me to repeat it; No website has ever reached the 10 million user mark as fast as Pinterest did (yes, that includes Facebook and Twitter). This kind of growth doesn't happen on accident, the ease of use and connectivity that the site provides has proven to be exactly what people were looking for.
How Can Pinterest for eCommerce Help Sale Efforts?
When it comes to online shopping, the go to method has remained relatively unchanged over the past few years. Think about what it is you want to buy, come up with a name for it, and type it into a search engine. The problem here is that this method requires that you already know what it is you're looking for; you're only being presented with exactly what you searched for, not things that fit your "style." With Pinterest, users are befriending and interacting with others who have similar interests. The result: An online shopping experience that presents you with relevant items or services that you might not have come across after doing a quick Google search. In ecommerce this is invaluable because it can be frustratingly difficult to get your brand's name out there if you're only relying on Google searches. Larger, better known companies always dominate the top pages (and we all know people rarely venture past page 2). Simply put, Pinterest presents an opportunity for exposure to smaller businesses that otherwise wouldn't be able to get it. This is an opportunity that growing eCommerce businesses can't afford to pass up.
Sounds Great! How Do I Get Started?
Initially, Pinterest operated on a strict "invite only" policy, much like the way in which Facebook got started at Harvard. While the website is still technically operating under these same guidelines, you can now actually request an invite from the homepage menu. If you don't want to wait to get approved, it shouldn't be too hard to get in touch with someone who already has an account and ask for an invitation (especially considering how quickly the site is growing). In fact, we have access to a few accounts over here at Web Design Solutions, so if you are really interested in getting started give us a call!
Once you get your Pinterest business account up and running, it doesn't mean that you have free reign to bombard the community with sales pitches and advertisements. Just like any successful Social Media website there are specific rules, or an established etiquette that is in place to ensure the integrity of the site stays intact. Make your e-business a valued member of the community; give feedback, contribute to relevant discussions, and post interesting content that isn't solely related to the service you are trying to promote. This doesn't mean that you can't devote any substantial amount of attention to your company, the beauty of Pinterest is if you're offering a quality product or service, you won't have to for long. Users who are fans of your company can choose to "pin" content from your website, and it will instantly be shared with their friends with similar interests. It is this style of browse shopping (instead of targeted Google shopping searches) that allows growing eCommerce businesses to be seen.
What Can I Do To Get My Website Pinned?
Pinterest is primarily a visual website, pictures reign supreme. Post images on your company's page that would capture the attention of someone browsing while remaining relevant to the service your company offers. This is how you get original content pinned that will trace directly back to your actual website!

On your Pinterest account, create walls with topics relevant to topics you're actually interested in. Being a part of the community is important, and any image that gets re-pinned from your account will advertise your company website

Make sure you only pin images that your company owns-- The way Pinterest works could cause you problems with any competitors if you aren't careful

You have a 500 character limit on the description of each image you pin, so focus on creating succinct and interesting content for each. If someone comes across something of yours that someone re-pinned, but has no idea what you company is all about, they won't be persuaded to visit
By: Dana Nevins
---
Do you want to learn more?
Outpace your competition in 2017 with our eCommerce Success Guide featuring the latest trends and free marketing success tips.
Download Your Success Guide!