Web Shop Manager - ADP Lightspeed eCommerce Data Integration
ADP Lightspeed is an Order Inventory management and processing system. Used to take orders and monitor physical inventory. From www.adplightspeed.com "ADP Lightspeed dealer software products help dealers maximize: parts inventory control, business processes, sales management control, service management control, rental management, Customer Relationship Management (CRM) and dealer profitability."
ADP Lightspeed is not the first third party software provider that Web Shop Manager™ (WSM) has integrated with. WSM integrates with QuickBooks using the QuickBooks web connector, Shipworks, Authorize.net payment gateway, and can automatically import product data from database such as DCI-Catalog Rack for the Automotive Aftermarket industry. WSM's ability to interface with third party software is what helps to make it the most comprehensive eCommerce Content Management System. With WSM we have the ability to help our clients make more money more efficiently. One way is with eCommerce developments like ADP Lightspeed data integration.
Inventory Management Software and eCommerce Content Management System
Real time data integration with ADP Lightspeed means that our customers can process orders, manage content and products from the WSM CMS and the following data is automatically imported to ADP Lightspeed:
New orders made on WSM
Customer information, order details, etc for the new orders
The ability to update Order Status' from ADP Lightspeed (canceled, backordered, complete, etc)
Brand Information for mapping in Lightspeed
Sales tax selections within WSM System>Configuration
Enhanced product information from the customer's selection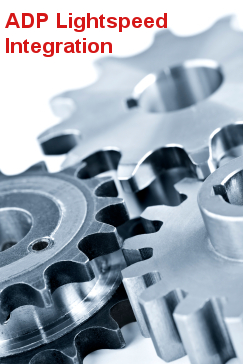 Enhanced product data importing from WSM to ADP Lightspeed meant that combinations of product options, for instance red-small t-shirts or medium small t-shirts, would need their own specific SKUs and inventory management controls within WSM. WSM answered this challenge with Product Options with Inventory Management the WSM inventory management software. Within each product in WSM, product option configurations can be assigned essentially creating sub-products. This eCommerce feature enables products listed within WSM to map with ADP Lightspeed.
Comprehensive Powersport Dealer eCommerce Solutions
Because WSM is a proprietary eCommerce CMS, we can adapt and make changes as necessary to accommodate the challenging needs of our eCommerce customers. We can now offer ADP Lightspeed data integration to our Powersport Dealer clients to help them be as successful as possible.
When it is time to start looking for a customized eCommerce solution for your company be sure to request your one-on-one CMS demonstration. We pride ourselves on the fact that you have constant contact to real human's when you need it most. If we are able to help you design the eCommerce website of your dreams we certainly will. Contact WSM today for more information about how you can start moving towards the eCommerce partnership your company deserves.
By: Dana Nevins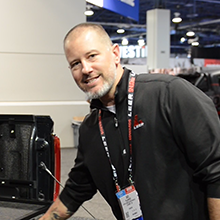 BEDSLIDE - Client Testimonial
"The best thing out of everything was that our sales went up. The new site had a better design, the checkout process was better, and ultimately achieved all of our goals. That site has been up for a year and a half and we're very happy with it, it's still awesome." - Jake Plappert