Web Shop Manager - Selling Fashion Online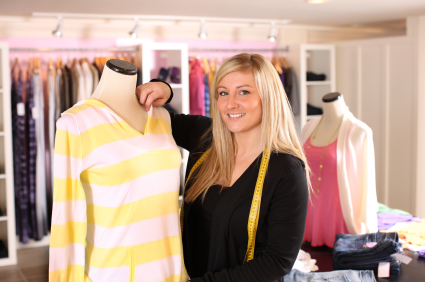 Fashion eCommerce is a large and continuously growing market. It is easily accessible for anyone with Internet capabilities. This saves customers time and allows them to find things worldwide that they would not normally have access to. Anyone can start selling fashion online once they have an established website. For more details on how to start a fashion website, please refer to our previous fashion blog post, "What to Know Before Starting Your Own Fashion Website"
Once you have a fashion website established, it is time for you to start thinking about how to market your products online and bring customers to your site to start selling fashion online. Not only do you want to have your products listed, but you also need to find a way to set your products apart from similar products on other websites, for we all know there are many brands and businesses in the fashion industry.
What Features Help Selling Fashion Online?
Along with listing your products in a catalog on your fashion apparel website, it is important to find ways to further help your customer find what they are looking for, or help them find something similar. If a customer can't find what they are looking for within thirty seconds, they will leave your fashion website and look elsewhere. We need to think about ways to prevent them from leaving. Some eCommerce modules to consider include:
Live Chat which allows an eCommerce customer to click on a button on your website, which will alert your customer support, the customer can then ask the questions they may need to take the final step in purchasing a product. The customer support, in return, can answer questions as quickly as they are received. If clothing is an item that will be sold on the fashion eCommerce website, it is important to know that the #1 reason why people stop short of purchasing is concern about proper fit. If there is a customer service representative available to chat with the customer while they are looking at the product, they will have the ability to explain how it fits best and some things about the fit that they want to consider when buying. Reassuring the customer will help to encourage the sale.
Ratings and Reviews offer an opportunity for new customers to see what previous customers thought about the product that they may be considering purchasing. On each product, there will be a review below the description, which will show what the past customer's opinion of that product. This could help with a sale, especially when they are indecisive about making the purchase. It will increase their confidence in the product and give them the extra push to follow through. For example, if your customer wants to purchase a handbag online, they may want to be assured that the product is durable and nicely made. If there was a previous customer who also bought that handbag and wrote a review, they would be able to see that the customer was very happy with their purchase and pleased with the quality. This may be the extra boost that your new customer would need to make the purchase.
As well as listing your products on your own fashion eCommerce site, you also want your products to be searchable on other websites. Shopping Data Feeds work on a "pay-per-click" basis, like Google AdWords. Using Shopping Data Feeds, you pay for specific words that relate to your products or business based on your choosing the words and how much you want to pay for them per click. You are only liable to pay for it if a customer clicks on it to go to your website.
Another option is using free shopping feeds like Google Shopping, which lists your product with similar products for your customers compare prices and products side by side. This tool is free and beneficial for all products. In addition, Web Shop Manager (WSM) automatically updates your product listings nightly.
Cross-Sell/ Upsell is a great tool to use when you want to show the customer a similar product to the one they are viewing. For instance, if the customer is viewing a summer dress, you may want to recommend sandals that would work well with the dress, or you could suggest a different type of summer dress. Cross-selling offers an opportunity to sell more than the one item that the customer was initially considering purchasing, which of course leads to increased eCommerce sales.
How easy is it to Manage an Online Shopping Website?
Deciding to start an online fashion website is a huge decision. You are probably right where I once was, trying to figure out how you were going to juggle all the business, and creative tasks. Learning to manage an eCommerce website can seem overwhelming. Well, it could be overwhelming unless you use WSM as your fashion eCommerce Content Management System (eCommerce CMS). I know you will be as amazed as I am at how quickly you can add content to your photo gallery, eCommerce fashion blog, and add events to the fashion calendar.
When you are ready to start thinking about an eCommerce solution that includes fashion website design with a hosted shopping cart remember WSM. Contact WSM today to schedule your free live demonstration to see for yourself how easy the WSM, our eCommerce CMS is to use.
Brooke Nevins
By: Dana Nevins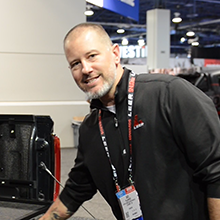 BEDSLIDE - Client Testimonial
"The best thing out of everything was that our sales went up. The new site had a better design, the checkout process was better, and ultimately achieved all of our goals. That site has been up for a year and a half and we're very happy with it, it's still awesome." - Jake Plappert