Market Segmentation Strategies: How to Target Customers and Audiences
As we've discussed before, how profitable the niche you choose is will be crucial to your success. But what's even more important than the niche you pick is the person that's going to be pulling out their wallet and buying what you're selling. And you might not realize it, but people shop in many different ways.
As you're researching the different niche markets, pay close attention to who your audience is going to be. By doing this, you'll have a better understanding of what their needs are, how much they can spend, and how willing they are to drop a few bucks at your e-commerce store. This is potentially an area where ecommerce consulting may prove to be needed.
Mobile and Desktop Shoppers Strategies
When it comes to mobile and desktop shoppers, you'll find that they are closely linked together, and no matter what niche you choose, you will be dealing with both. In fact, most of us are both mobile and desktop shoppers. However, each of us will shop a little differently depending on what device we're on.
One big difference between the two is that even though mobile shopping continues to rise, more people will abandon their carts on a smartphone than on a desktop. While a smartphone will engage and bring customers to your website, many people prefer to finalize the sale elsewhere.
Desktop users, on the other hand, will be more willing to make a purchase because they'll be in a safe and secure place, and they are less likely to get distracted.
Because people tend to use phones for research and desktops for finalizing the sale, your goal when selecting a profitable niche is to make sure that you meet the needs of the both.
Men and Women
While men and women will have very similar shopping patterns, there are also some distinctive methods of purchasing that you can use to your advantage once you know whom you're targeting.
Women often enjoy the experience of shopping whether it's online or in a brick and mortar store. They like to browse the accessories related to the product and will ponder many purchases before making a final decision. They'll also be a little more interactive throughout the process, and they'll respond a bit more to emotion.
For example, if you decide to go into a parenting niche and sell digital baby monitors, you'll want to focus on a feeling of comfort, ease, and safety – and you'll always want to provide a clear way to return items.
Another way that women are different than men as shoppers is they are more likely to be persuaded by social media (but only by about 10%).
As for the guys, they're a more straightforward crowd that likes to get to the point. So if you're selling power tools, you can bet that they'll already have an idea of what they want when they arrive at your e-commerce store.
So while women will take time to do research, men have got them beat in the amount of time they'll put towards investigating whether a purchase is right for them.
Targeting Millennials,Gen Xers and Baby Boomers
When going through your niche selection process, you'll want to narrow down what your ideal age group is for your particular e-commerce store. Of course, some niches will be universal and appeal to people of all ages, but you might be surprised to find that one generation tends to make up a larger percentage of individuals who finalize sales with you.
Millenials are online the most, and their purchases will often be more modest in price compared to older generations. They tend to lean towards products that are trendy such as clothes, new technology, and fun gadgets, and they are influenced by celebrities, online influencers and friends.
Here's an example of an e-commerce store built to target people who want an inexpensive and fun purchase: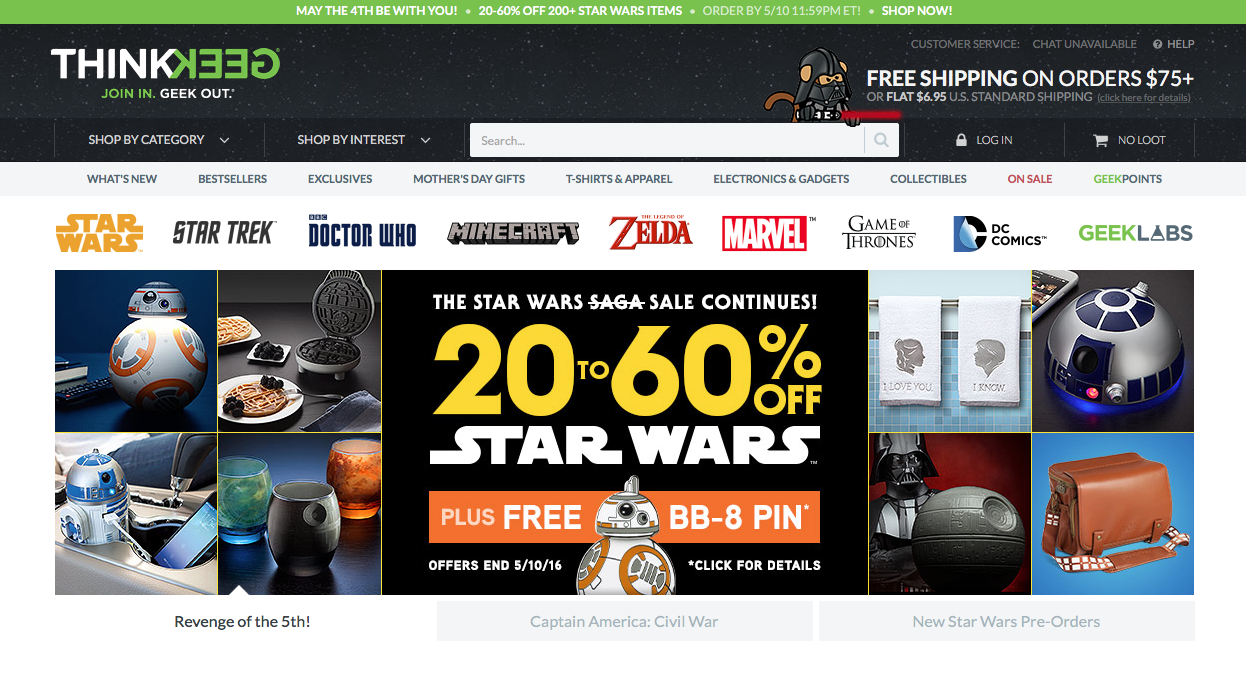 While Gen Xers still appreciate the fun stuff, they won't be as inclined to spend as much money on them. They'll be more interested in necessity items such as lawn mowers, new appliances, and other things that make their life easier. And they'll do quite a bit of research before buying.
They'll also like educational programs and tools, and one of your most effective marketing efforts with them will be email and videos.
Here's a good example of a general product that many Gen Xers research: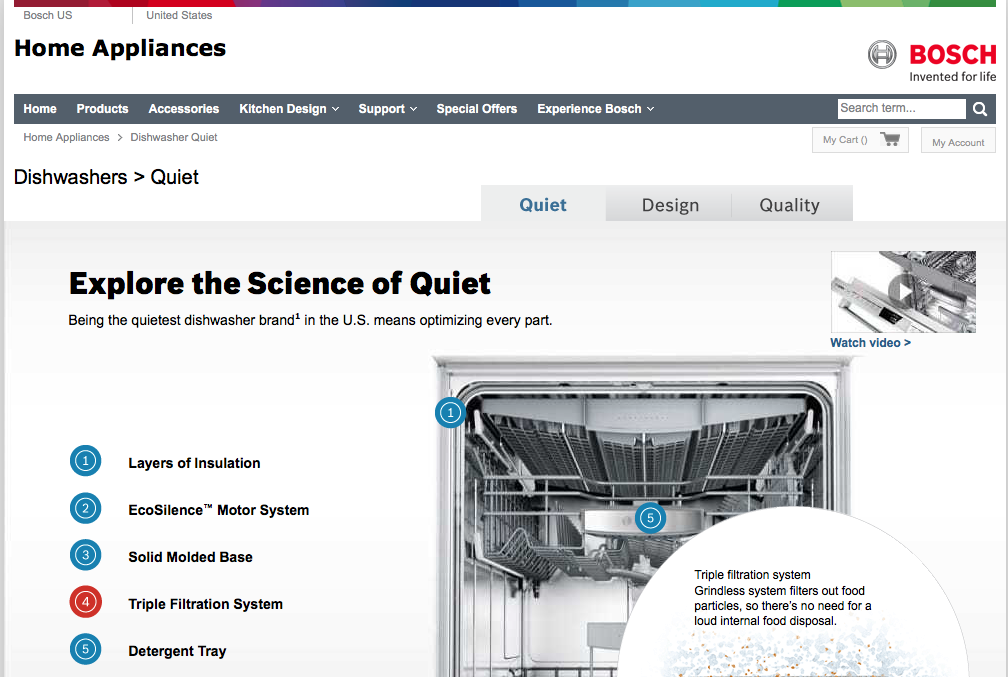 Now Baby Boomers will have the most disposable income as a whole compared to the other groups, and they can afford to spend a little more on their general interests and needs, as well as vanity purchases. And while many of them are getting online, you'll still have a few that aren't as tech-savvy and are harder to get in front of on the web.
If your niche audience is in this age group, you might notice that a lot of them are on social media. However, instead of posting selfies and sharing lifestyle pictures with friends, they're staying up to date with family members and looking up directions to their favorite restaurant.
Here's an example of a site that can appeal to baby boomers because it can get pricy to invest in the hobby of fishing, and as they retire, they'll have more time to research and spend on the water.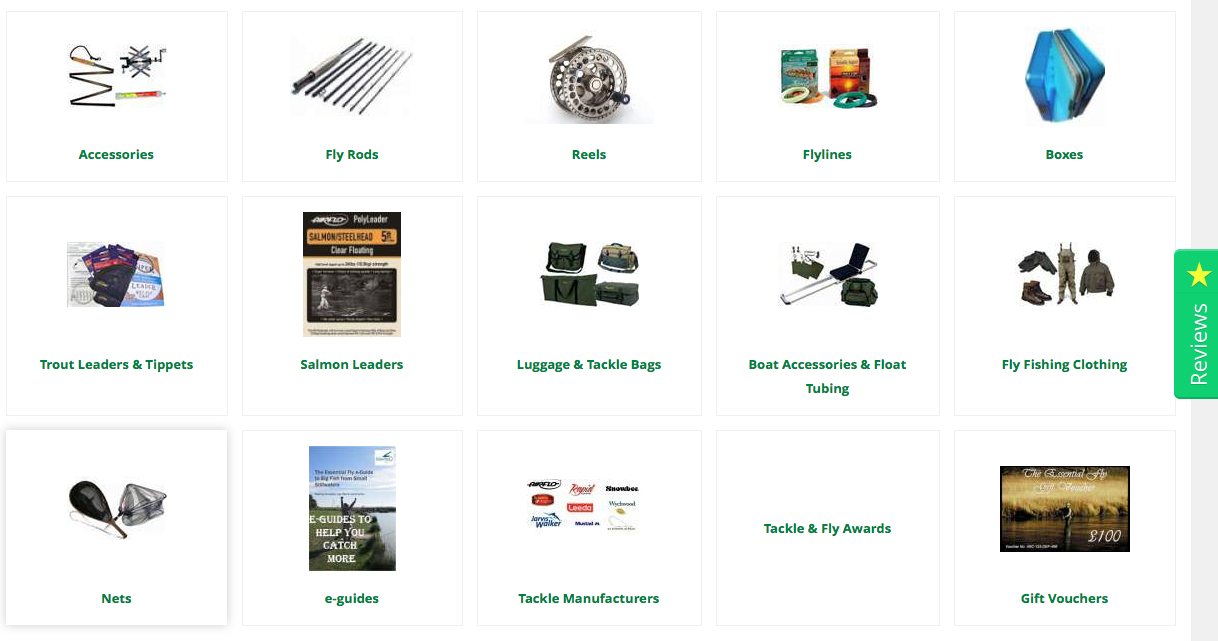 Reaching your niche audience
Now that you know a little more about the shoppers you'll be targeting, you can decide who might be most profitable to service with your e-commerce store.
Maybe you have an edge for giving detailed reviews and always take a straightforward approach, so you decide that you want to find a product that male baby boomers could use. Or perhaps you have a knack for bringing emotion into your sales, as well as practicality, so a parenting product for female Gen Xers is right up your ally.
If you find yourself diving into a profitable niche that caters to a broad range of shoppers, then you can create multiple marketing plans for the different categories of buyers. The more you narrow down your niche, the easier it's going to be to find out what makes your customers tick.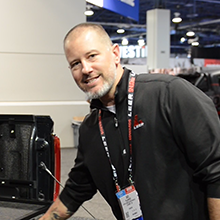 BEDSLIDE - Client Testimonial
"The best thing out of everything was that our sales went up. The new site had a better design, the checkout process was better, and ultimately achieved all of our goals. That site has been up for a year and a half and we're very happy with it, it's still awesome." - Jake Plappert