The Importance of Optimizing Your E-commerce Store for Mobile Devices
With the biggest shopping month of the year right around the corner, it's time to take SEO for your turnkey e-commerce store more seriously. Because optimization is continually evolving, even when you think you've done everything you can, there may be a few little tricks that you've missed along the way, or that you've let become outdated.
So, let's take a little time and look at the best practices for optimizing your mobile website, tactics you should avoid, and consumer behaviors to factor in. But first, we'll check out why you should optimize for the mobile web.
Why optimize your e-commerce store for mobile devices?
There's a significant increase in people using their mobile devices to find and purchase merchandise online. This is great news for e-commerce stores, as long as you have all of your ducks in a row. In fact, over the last few years, merchants have even dubbed the Monday after Black Friday, "Mobile Monday." More and more people are taking advantage of cyber sales, and a large percentage of those cyber purchases are completed via smartphone.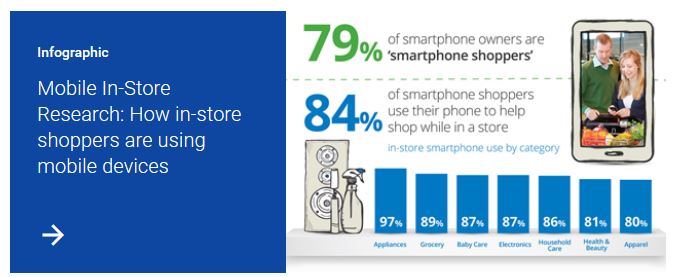 The best part for e-commerce stores is this means people are always shopping! They can browse your store while in grocery lines, when they sneak a break at work (guilty), and at their kid's soccer practices. Plus, if you haven't noticed when you go to a restaurant, people are continually on their phones while dining.
And don't forget that when you follow the latest tactics for optimizing your e-commerce store, you're also improving your user experience. Google uses crawlers to ensure that your customers are finding what they need and have a positive encounter with your site. They've done the research for you and know what consumers want in an e-commerce store, and they change the way they rank your site based on user-experience.
5 best practices for optimizing your mobile website (while keeping your customers happy)
When you want more conversions and a lower bounce rate, here are a few best practices you should be following. If you aren't using these practices, it's time to implement them before Cyber Monday.
#1: Add an informative and engaging product description
While a picture makes a huge impact on the consumer, so does an informative description. You don't want to risk an abandoned cart because the customer doesn't have all the details. Give them what they need to know about the merchandise by using the appropriate keywords, and make it unique!
#2: Have coupons available for mobile devices
Having a coupon that is developed and marketed for mobile devices is a great way to get people to purchase now. You want your call-to-action to be more than words. By giving your customers money-saving opportunities, they'll be more likely to return and spend some quality time in your e-commerce store, thus improving your value to the consumer in the eyes of Google.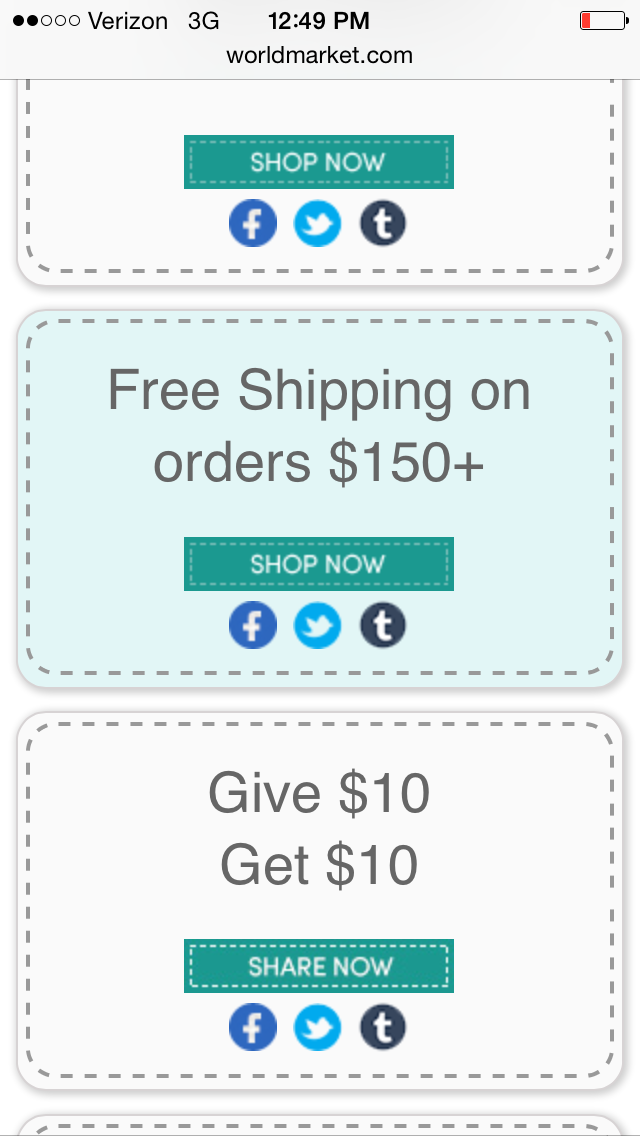 #3: Incorporate reviews on your site
As websites like Yelp, Amazon, and Angie's List are gaining a larger audience, you've probably noticed that people love leaving reviews of products and services, as well as reading them. By letting people review products in your e-commerce store, you're allowing them to interact with your site and you're getting fresh content. It's a win-win.
#4: Let social media be part of the mix
Be sure you're letting people easily share merchandise they find. When buying gifts for someone else, people especially want to get a second opinion about the item in question. Or, they may just want to share the item on social media and tag a friend who they think would appreciate it.
It's also a good idea to let people sign into their account using social media. Studies show that more than half of people online prefer signing in via Facebook.
#5: Let people pay the easiest way
There aren't too many faster ways to an abandoned cart than when people don't see the payment method that they're most comfortable using. While they may just wait until they get home to their desktop to make the purchase, they may also head over to one of your competitors right away, and you shouldn't take that risk.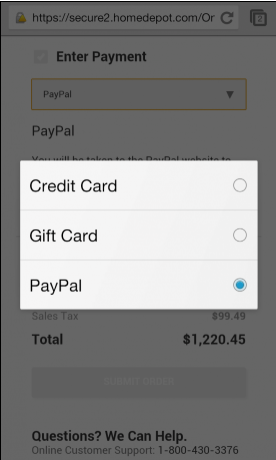 3 old tactics you should avoid
Now that we've looked at some great ways to get started optimizing your e-commerce store for the mobile web, let's check out a few things you might be doing that you need to stop.
#1: Copying product descriptions from manufacturers
There's been some debate about whether you should copy product descriptions directly from manufacturers. Some people think that if you're selling products in your e-commerce store, you'll want to rank with the same descriptions as the big stores. Plus, who knows the product better than the person who developed it.
But the best rule of thumb is: don't do it. Search engines look for unique content, and you'll be penalized if you use the identical descriptions as someone else.
#2: Having duplicate content
It used to be okay to have the same products on multiple pages, but those days have passed. You want your pages to offer unique content. It's going to be trickier to do this with an e-commerce store versus a blog or business website because you'll have so many pages and similar categories to deal with.
Appropriately index the pages you want Google to see by carefully focusing on archives, reviews, and tags that have close similarities. You only want search engines to take notice of the main pages that are necessary, not the ones that look like duplicates and can lower your rankings. Check out robots.txt and other methods that help you keep duplicate content to a minimum.
#3: Using pop-ups in your design
You want your design to be easy to use on a small device, and that means understanding that people like to swipe with their fingers. And when they accidently hit a pop-up on their phone, they're more likely to leave rather than wait for something they didn't mean to tap and upload. This will raise your bounce rate and lower your rankings. Keep your design functional for your customers, so they can easily swipe through merchandise and use their fingers to make images larger, not be distracted by pop-ups.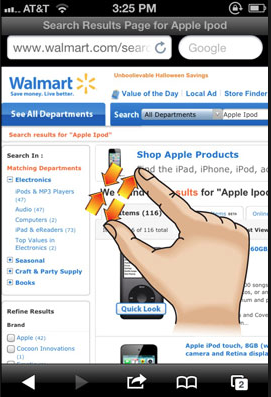 Take the next steps one at a time
One thing to remember when optimizing your e-commerce store for the mobile web is to take it one step at a time. Don't let yourself get overwhelmed with information because you want to do it correctly and avoid penalties. And always keep your customers and their needs in mind when making changes to your website -- not yours.
Once you've made your website user-friendly for mobile devices and the customers that use them, then you can start implementing SEO tactics that will give you the edge on your competitors this holiday season.
By: Dana Nevins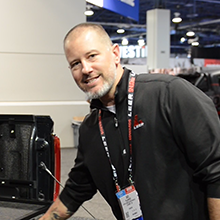 BEDSLIDE - Client Testimonial
"The best thing out of everything was that our sales went up. The new site had a better design, the checkout process was better, and ultimately achieved all of our goals. That site has been up for a year and a half and we're very happy with it, it's still awesome." - Jake Plappert