Get better product page conversions with eCommerce product page conversion boosters
If you've been following the ecommerce conversion optimization series, then you should already have your site-wide optimizations in place, and your home page should have been turned into a conversion machine.
If not, I highly suggest you go back to read Part 1, Part 2 and Part 3 in the series and get yourself caught up with us.
Once you have those set up, let's dig a little deeper into your site. Today we're talking about product page optimizations.
Product Pages are Important!
Your product pages are quite simply some of the most important pages on your whole website, so you want to optimize these and get the most out of them that you can.
The goal of a product page is to get the customer to add to cart. If they don't add to cart, you want them to move to other products until they do add to cart. Bear that in mind as you go through the optimizations.
A List of Easy Wins
There are many ways to optimize a product page. Luckily most are simple and can be implemented right away. Use these easy wins in any combination you like. The more you use the better.
1) Remove the left nav: If you can, get rid of the left navigation on your product pages, giving you more room to display your products and really sell them.
You will also be lessening the temptation for customers to bounce out into other parts of the store, and increase the likelihood of customers adding to cart.
2) Tab it up: Rather than presenting all your information in a single block of text (that can end up feeling like a long-form sales letter,) get all the information your customers are looking for right in front of them by separating it out into tabs.
Create tabs for description, facts and stats, shipping info, reviews and anything else relevant to your product, making it easy for your customers to access without scrolling around or clicking off the page.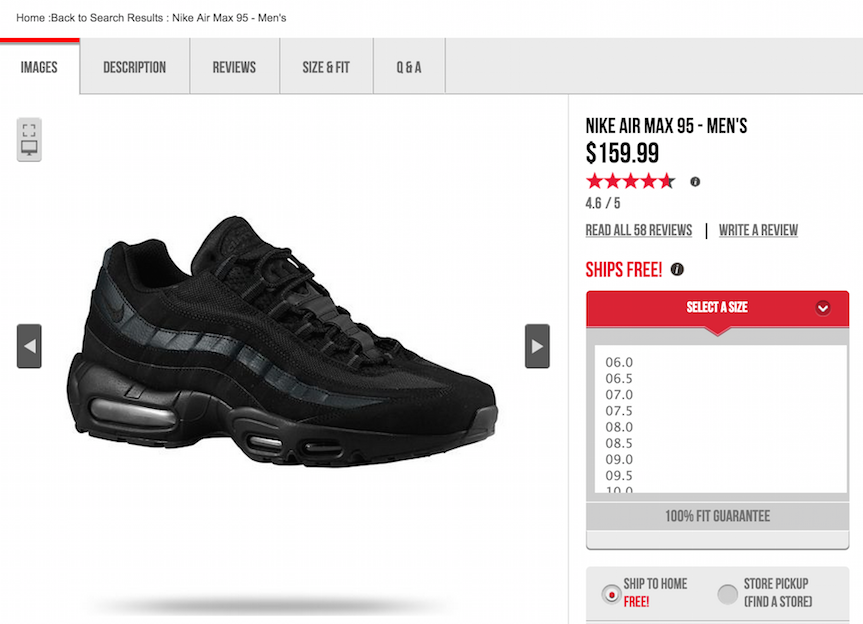 3) Include a video: Product page conversion rates have been known to increase when adding a video.
Rather than hiding your product videos away on a tab, put them front and center in the product description for everyone to see.
Product videos are not hard to create, (they can simply be you talking about your product, videos explaining how to use the products, customer testimonials, 'unwrapping' videos etc) and they give the customer the unique shopping experience they are looking for.
Not to mention, they build trust – a huge factor in customer decisions when buying online.
4) Include Social Buttons: these are simple to set up, so make sure you have them in place to make it easy for people to share your products.
The obvious ones are Facebook, Twitter, Pinterest and Google Plus, but you might find others work well for you product. Instagram is great for visual products.
5) List your customer reviews: This is so important that it can't be stressed enough. People want to know what other people think, and are becoming very familiar with seeing reviews on product pages, thanks to sites like Amazon.
It's also very easy to set up with apps like Yotpo, which will send out emails to your customers requesting them to review, then post to your product page directly.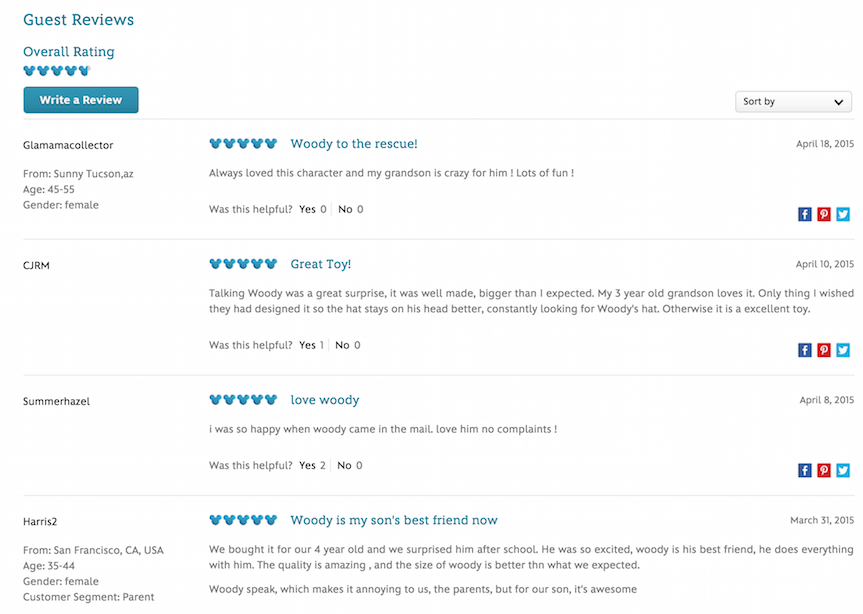 6) User submitted pictures: A great way to get social proof and build brand identity is to post pictures of your customers using and enjoying your products directly on your product pages.
This is the best kind of marketing for your store as it is organic and can't be manufactured or copied by your competitors.
Many review apps will have an option to attach an image, and you can even incentivize users to submit images by offering a discount or money off coupon.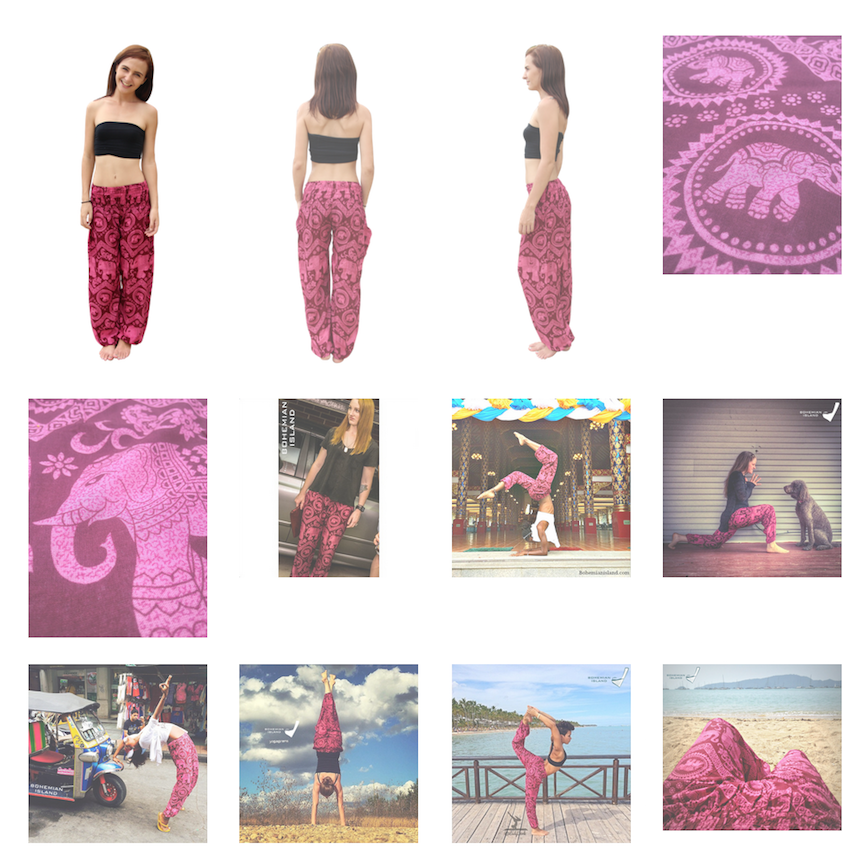 7) Q&A: If one person has a question about your product, then it's likely many people will have the same question too. Installing a Q&A App on your store will allow you to answer a question once, and have it displayed permanently on your page for all future customers to see.
It's a great way to build content and works wonders for trust and social proof to show other people are interested in your product, and you are helping them out publicly.
8) Put your Add To Cart button above the fold: This is an easy one, but one that many people still miss. The entire goal of your product page is to get people to click that button!
Getting your A2C above the fold makes it that much easier to see and click without scrolling down, and thus adds to conversions.
9) Cross sell: One of the most basic fundamentals of marketing and sales is to make offers.
If you don't make offers, no one is going to buy your products or services. Missing the chance to offer additional products to customers on your product pages is not one you want to miss.
Offer relevant or related products, alternative colors and designs, or accessories that go with the product you are offering. You can label the section 'You Might Also Like' to trigger the curiosity of the customer.
Pro tip: An extra product to cross sell could be an extended warranty, or even a gift card for a friend! Think outside the box.
10) Offer product bundles: A great way to get people to buy more is to bundle the product up with related products and offer it together as a single product.
If you are selling Tennis rackets, offer a bundle that includes some spare balls and a sweatband, or package up some essential oils with a burner and some candles if that is what you sell.
You'll be surprised how many people will be interested in purchasing your bundle items, as they are things that they are going to want / need anyway!

11) List features and benefits: Rather than just focusing on what your product does and how big or heavy it is, tune up your copywriting skills and focus on the benefits of buying your product.
Think about how the customer will feel when they buy it, how their life will be improved, what problems your product solves and any other positive outcome that the customer will get when they buy your product.
When people get an idea in their heads about how great their life will be if they buy your product, they are much more likely to add to cart.
12) Put your guarantees and USPs under your product image: Not many people do this, but it works a treat!
Remember, the goal of this page is to get people to click the Add To Cart button. Having these images that remind people that you are a safe place to buy right before they click is a great way to increase the amount of people that move forward and place an order with you.
Remember, the above 12 easy wins are proven to increase conversions and they are not dependent on each other to have an effect.
You can implement them in any order, at any time, but we recommend implementing as many as you can right away.
A solid product page is essential to the success of any ecommerce store. Why go to the trouble of getting your customers to the product page, just to have them turn away at the last moment?
Secure the sale while you have their attention!
Implement the above 12 conversion boosters and let us know how they work in the comments below!
Stay tuned for next month's blog, where we will be covering category ecommerce conversion boosters.
By Dana Nevins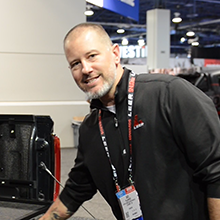 BEDSLIDE - Client Testimonial
"The best thing out of everything was that our sales went up. The new site had a better design, the checkout process was better, and ultimately achieved all of our goals. That site has been up for a year and a half and we're very happy with it, it's still awesome." - Jake Plappert