Readers Rides is an amazing automotive classifieds service that Web Shop Manager has developed and offers to the automotive eCommerce industry. Readers Rides aims to build a community of automotive enthusiasts within your site that can actively interact with one another. This sense of community draws people back to your site over and over again, giving you more sales opportunities and developing a loyal customer base that will recommend your site to friends and family. Readers Rides allows your customers to showcase their vehicles, comment on other rides that have been posted, and create a list of products they need to complete their build right from your product catalog. Putting your stores catalog on display this way and showing what your parts can make a car look like is essentially free advertisement for your products and website.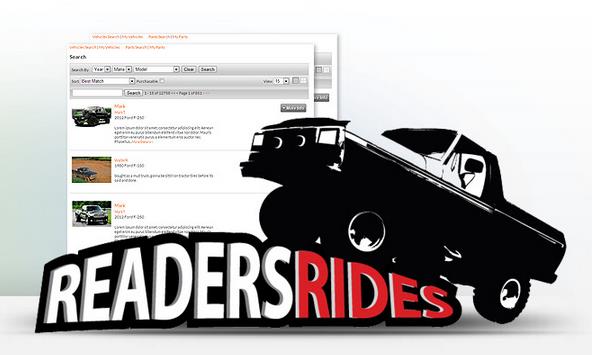 Readers Rides helps grow traffic and sales organically by leveraging the passion around your brand. By letting your customers post unique content to your automotive classifieds section, you will engage readers and promote your products and services all at the same time. From the information posted on your site you can make highly targeted purchasing recommendations and promote coupons and specials to your Reader's Rides members since you will know their cars inside and out and know exactly what they need to finish their build.
Reader's Rides members can take advantage of the following:
Add multiple vehicle listings with as much detail as they want
List their vehicle for sale
Keep vehicles hidden until they are ready to share with the community
Search through other Reader's Rides members' vehicles for customization tips or inspiration and product recommendations
Interact with other members and make comments and suggestions on their vehicles, creating dialogue and an engaging user experience
By: Dana Nevins
---
Do you want to learn more?
Outpace your competition in 2017 with our eCommerce Success Guide featuring the latest trends and free marketing success tips.
Download Your Success Guide!