Web Shop Manager - Responsive Web Design For The Future
Day by day the number of devices and browsers that need to work with your website grows. Responsive website design represents a fundamental shift in how we'll build websites in the future. So what is responsive web design? Essentially, responsive web design is the process of building a website that adapts to the user instead of making the user adapt to it. Depending on the kind of device the website is being viewed with, the site itself will display a little differently. Someone viewing your site on a smart phone will see the same content (for the most part) that someone viewing it on a laptop will see, but presented in a more "device-friendly" fashion. A mobile site will be more lightweight and render better on a small screen, while the full version will maintain the extra design features and parts of the site that were left out.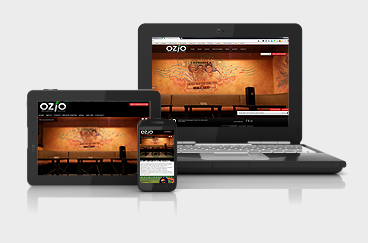 Why is a Responsive Website Important?
With the expanding number of web browsers, and the dimensions in which they are displayed depending on the device being used, static design layouts are not enough anymore to accommodate the growing amount of users of modern electronics. From the familiar computer desktops and popular tablets, to mobile devices and tv/game console browsers, there is an increasing need for a layout that is fluid and responsive for all of the emerging outlets for viewing the web.
4 Advantages of Responsive Web Design
User Experience (UX): Website adjusts to any screen size, making it a good long-term solution to UX with the current plethora of devices (including mobile/tablet hybrids). Hiding elements which aren't crucial for mobile visitors helps to achieve their goals faster.


Analytics: One complete view for all the traffic to your website. When Google gets insights on traffic from visitors to a mobile only site, it will create a "mobile only" section in your Analytics Account. Using Responsive Web Design will allow all traffic data to be consolidated in one place.


SEO: Going along with the advantage above, one URL accumulates all links-PageRank, Page Authority, etc. It is far less useful to you in terms of generating traffic to have your SEO efforts spread across multiple versions of your website. Responsive Web Design makes this much easier on you as you try to manage your website.


One Design Bill, 3 Websites: Using responsive design instead of going the route of developing apps for individual devices is the best way to get the most bang for your buck. Instead of starting up 3 separate projects, you are investing in 1 project that effectively covers all your bases. Each version of your website will be much more cohesive with the others, and there's no need to waste time worrying about developing an app or a separate mobile version of your site- it's all included in one project with one bill.
Begin Development of your Own Responsive Website Design!
While responsive web design is a relatively new technique, the team at Web Design Solutions has been having a great time learning the ins and outs of what is possible and what can improve user experience for site visitors. By creating design concepts that will render differently on several devices and implementing them simultaneously, WDS has the ability to drastically increase your online success through responsive web design. Contact us today to learn more!
By:
Dana Nevins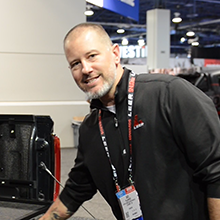 BEDSLIDE - Client Testimonial
"The best thing out of everything was that our sales went up. The new site had a better design, the checkout process was better, and ultimately achieved all of our goals. That site has been up for a year and a half and we're very happy with it, it's still awesome." - Jake Plappert