Web Shop Manager - Pinterest Business Pages
Pinterest has taken over the world quickly grown into the social media wonder child. If you are still trying to market effectively on Facebook, you have another social network that refuses to be overlooked. If you have an eCommerce site filled with high resolution, original product images you need to put Pinterest on your marketing priority list.

Pinterest is basically a visual bulletin board where similar products, for example recipes for breakfast, lunch, or dinner, are grouped together the same way you might use categories. This visual smorgasbord is a huge hit making Pinterest the fastest growing social network ever.
Pinterest Business Pages
Now that you are certain you want to maintain a Pinterest account you need to know your options. Pinterest recently announced that two options are available when signing up for a Pinterest account. The first is for individuals, the second for businesses. If you have an account already for your business you can simply convert it. To either convert or sign up you will simply head to the Pinterest Business Page.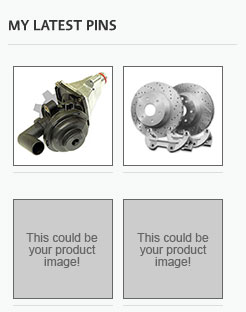 Benefits of Pinterest Business Pages
Although I am certain that Pinterest will be rolling out features in the future to benefit businesses, there is little now to entice them. Sure there are widgets to use on your site, but that really is the extent of the new features at the moment. We can only hope that advertising opportunities and analytics will be in the near future. In the meantime, please do add your business as a business profile and segment yourself so that you are kept in the loop about important new features as they become available. Pinterest pages for business are now a necessity in order to keep up with the social media craze. If you are in the automotive aftermarket industry, Pinterest for eCommerce sales is your best bet!
By:
Dana Nevins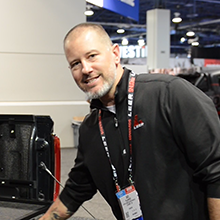 BEDSLIDE - Client Testimonial
"The best thing out of everything was that our sales went up. The new site had a better design, the checkout process was better, and ultimately achieved all of our goals. That site has been up for a year and a half and we're very happy with it, it's still awesome." - Jake Plappert