Tips and Tricks for Increased Website Traffic Plus Conversion
Having warm bodies visit your website is one thing, capturing more money is something entirely different. In lasts months blog post we addressed reducing bounce rate and approaches to keeping people on our websites longer. The purpose of keeping them on the site is to lead them toward conversion. But, how do we convert them? What measures can we take to increase website traffic conversion rate?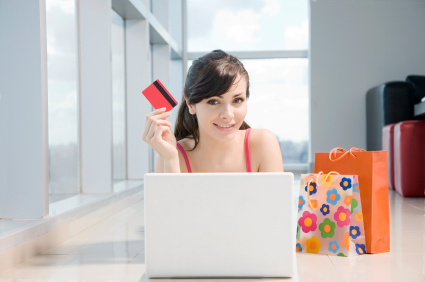 1) Define your Audience
It is absolutely imperative to match your message to your audience. In order to define your target audience, look at previous customers. What are their professions, what stage in life are they at, etc. Be mindful not to define who you want to be our target audience, but who actually composes the bulk of your annual sales. What kinds of things are they interested in? Why do they come to the site? Are they looking for free information, or are they looking for product? Make it clear what the benefits are of purchasing from your eCommerce site above the fold if at all possible.
I would like to mention that companies selling services only have a product as well. Begin to think of your services as products and you will also benefit from these techniques, whether you sell automotive aftermarket parts, or consulting services.
2) Take away the Fear
As an online business owner, you know how wonderful your products and services are, how they could change the world if people only gave them a chance. Selling more product will mean that you will need to take away the fear, or the apprehension of buying your products. But how do you do that?
Remind your customers that customer service is just a moment away by calling, or utilizing the LIVE chat feature. Make yourself as assessable as possible to help alleviate any hesitation and increase both traffic and conversion.
Write detailed product descriptions. Be sure to identify the problem (what someone might be experiencing) and how this product or service will solve that problem. You can add credibility by asking previous customers to leave product Ratings & Reviews, and share you or your company's credentials.
Let prospective customer kick the tires a bit by putting Photo Galleries to use. Multiple views and product details will help to solidify in the customers mind exactly what they are ordering and how it might work perfectly for their specific need.
3) Utilize Existing Relationships
Old friends are the best kind, and the most loyal customers are existing ones. People are significantly more likely to buy from someone again, knowing this can help you formulate product or service offerings that will compliment previous orders. Instead of constantly trying to find new clients, try to sell to the ones you have. Use customer order statistics to develop targeted campaigns for your existing customer base by identifying what was previously purchased, and what products might be the perfect add on.
4) Simple One Page Checkout
There are two things that should be incredibly easy to do on any website. The first is to find contact information. The second make checkout simple. Minimize the checkout process, and allow guest checkout. Forrester Research asked US online shoppers what happened the last time they were required to register at checkout. There results found were that "almost one-quarter leave the site without registering or purchasing". Yikes! Don't let your website be a shopping drive by victim, increase conversion rates!
Checkout is another great place to mention LIVE chat, and customer service. If there are any questions at all during the checkout process, your customers should have access to trained representatives. This will help build confidence in the purchase, and ensure customers that they have access to real humans before, during, and after the purchase.
Use the Tools Available to you
Always be testing, trying new things, and looking for the most effective techniques for increasing online sales for your target audience. Be proactive rather than just setting up your site and letting it sit idle. Take the time to write better content, product descriptions, and even revise blog posts as time goes by. A fresh site will attract more attention and lead to increased online sales!
Having the right tools to be as effective online as possible is imperative to higher website traffic conversion. If you are interested in a full service web design company to help you exceed your online aspirations, Web Shop Manager is your answer. Contact Web Shop Manager today to speak to a Web Design & Development specialist. What are you waiting for?
By:
Dana Nevins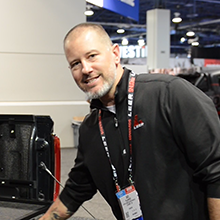 BEDSLIDE - Client Testimonial
"The best thing out of everything was that our sales went up. The new site had a better design, the checkout process was better, and ultimately achieved all of our goals. That site has been up for a year and a half and we're very happy with it, it's still awesome." - Jake Plappert