Web Shop Manager - Web Development Project
Being a Web Development firm at our core, we create a lot of big web development projects from the ground up. The most affordable, successful, complete, on time projects always start with a detailed specifications sheet. Literally a 10 page, outline format description of every view and page on the site that a visitor would see. There are multiple reasons for this...
To get an accurate price quote quote before committing to the project and development team.

Something to point to if later there is a question about what was going to be done for the money being paid.

The web designers would use this as a basis for creating all the screen shots and UI for your site.

The developers would use this to make sure they have a clear view of all features needed for initial planning.

To show your investors or later your purchasing party for a better valuation of the company & website.

Most important, it allows your team to get all your thoughts together in one place.
The only thing that could be done to improve on this, for pre-production documentation is a full set of wire frames ensuring information architecture is ideal. This is a service we offer, regardless of if your planning on using us or putting out the spec for bid.
By:
Dana Nevins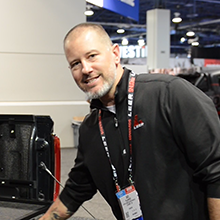 BEDSLIDE - Client Testimonial
"The best thing out of everything was that our sales went up. The new site had a better design, the checkout process was better, and ultimately achieved all of our goals. That site has been up for a year and a half and we're very happy with it, it's still awesome." - Jake Plappert