Search Engine Optimization How To | Web Shop Manager
Dustin de Koekkoek, our in-house SEO Specialist, is back for Part 2 of the Utilizing SEO series!
Last week we covered basic definitions that you will encounter often in the world of SEO. Now that we have a basic understanding about search engine optimization, keywords, and their role in SEO, we can move on to actual keyword research.
Search Engine Optimization How To: What is keyword research?
Keyword research is the most fundamental part of any SEO strategy – it is targeted research that gives you an indication as to what people are really searching for, not what you think they are searching for. Keyword research is one of the most basic SEO practices and is used for finding and researching the actual search queries that web users enter into search engines like Google. In order to understand what keywords and phrases will draw the most users to your site, you must first choose the most fittings keywords for your website and its pages based off of what your site is about, what audience you are attempting to target, and other words and phrases that are relevant to your site.
How do I conduct keyword research?
To begin building a list of keywords to look at more extensively, make your way to your website and try to look at it from a first-time users' perspective. When we look at our websites and are familiar with the content, it is often easy to forget that someone who is perhaps first learning about a certain subject or is looking for information may not know what we know, so it is important to optimize our sites for users who may not understand certain terminology. This is, of course, not as important for specialty sites where the visitors already have knowledge about whatever you are selling or writing about, but it's still a good idea to make your site as accessible and easy to understand as possible to avoid any confusion.
Once you have your list of keywords and phrases that are relevant to your website and that you think users are searching for, you can plug them into the keyword planner tool that Google provides for free to anyone with a Google account. This planner can be found here.
Basic SEO Practices: Using the Google Planner keyword tool
With Google discarding their tried and true Keyword Tool this year, the Keyword Planner is now the tool to use for SEOs and online search marketers. Keyword Planner is a combination of the old Keyword Tool and Traffic Estimator, showing not only average search volumes based on exact, broad, or phrase match, but also showing how much each keyword would cost as a Pay Per Click campaign. We will not focus on PPC campaigns in this blog post as we are only interested in "organic" search results. Once you are on the keyword planner page, you now have three options to choose from:
For SEO purposes we will only be using the first option to search for keywords and ad group ideas. Within the first box, you will place any keyword ideas you have and Google will create both a keyword ideas list and ad groups that are relevant to your keywords.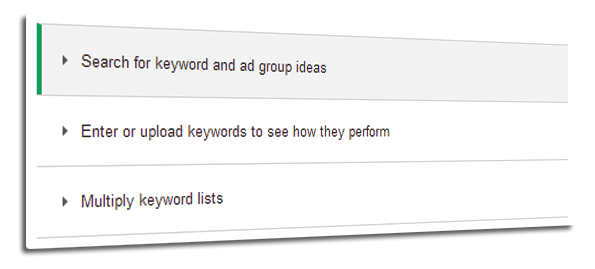 Within the second box you can place the URL for a site you want to get keyword ideas for and the keyword planner will automatically generate keywords and ad group ideas for you based on what it sees on the site making the task of choosing keywords a little bit easier for you.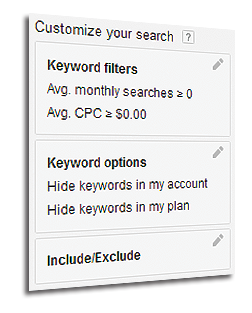 In the third box you can select a product category to get more general keyword ideas within a certain category such as "Finance". This is a good tool to use to generate ideas in relation to a specific category that you are not familiar with or when you need to target a specific audience.
In the new targeting section you are able to choose how you want to filter your keyword search results:
It is important to target the country you live in unless you are a global organization, or if you need to be more specific then target the area that you want to collect research for. For example, if you are an eCommerce site with a brick and mortar location in a city, you can search how often people are searching for keywords within that city and surrounding areas, allowing you to target specific demographics that could boost sales and brand awareness within your community.
You can also customize your search by filtering keywords that are searched more often or less than X amount of times per month, as well as keywords that cost more than X amount of money to generate a campaign around.
You can also hide keywords to make sure that results are relevant to the topic area you are researching. This will prevent "leather jacket" from showing up in your keyword ideas list when you are searching for "leather shoe" as your targeted keyword.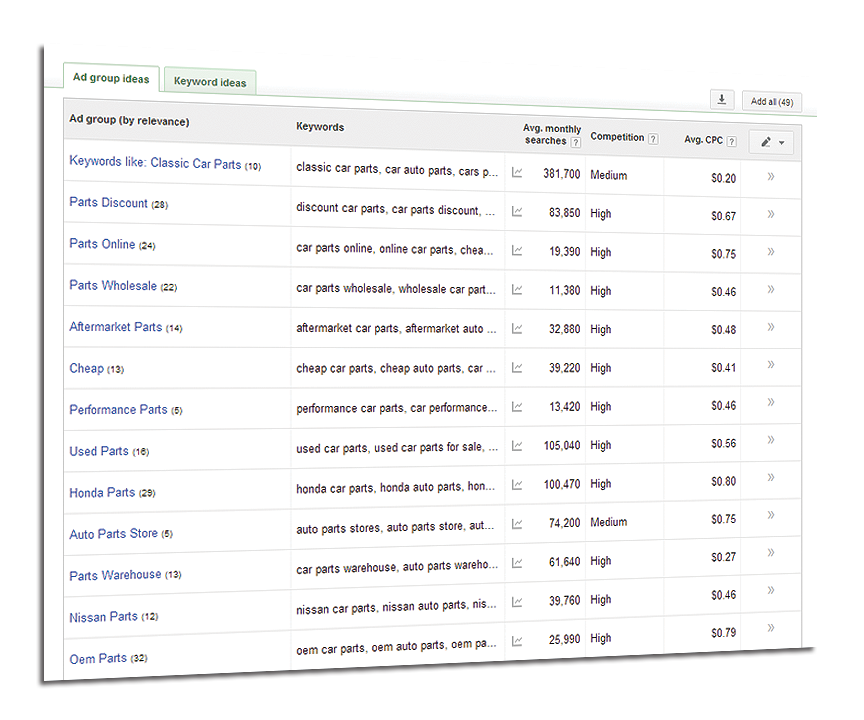 Once you have searched your keywords, you will receive ad group ideas and keyword ideas.
The ad groups are expandable and will show you similar keywords to what you have searched. The keyword ideas will show both your exact matches to what you searched, and a generated keyword list sorted by relevance. You can change your settings from broad to exact using the pencil logo in the top right corner of the results: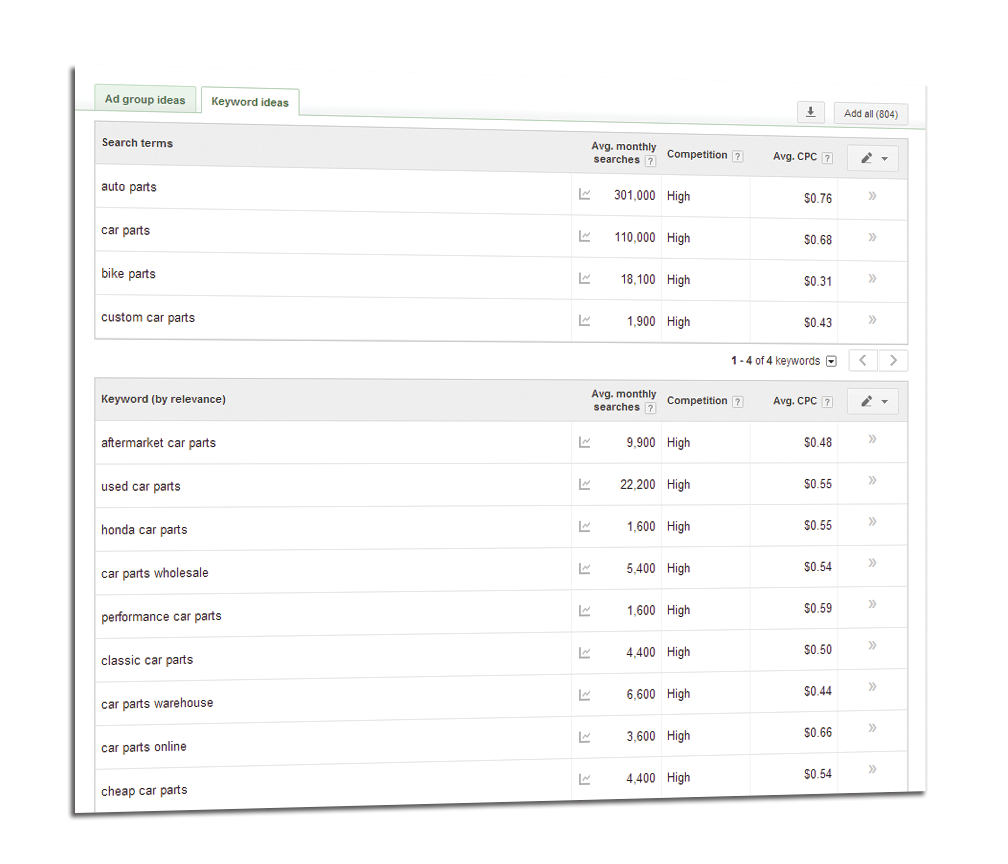 Now that you have a list of relevant keywords that Google has generated, you can list them by their search volume, competitiveness, and many other options. It is recommended that you target "long tail" keywords as discussed in my
Utilizing these keywords in your sites content and meta information will give you a realistic chance at ranking for them on the Google Search Engine Results Page (SERP). Good luck!
By:
Dana Nevins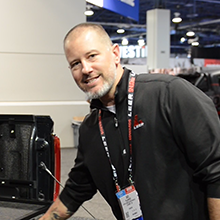 BEDSLIDE - Client Testimonial
"The best thing out of everything was that our sales went up. The new site had a better design, the checkout process was better, and ultimately achieved all of our goals. That site has been up for a year and a half and we're very happy with it, it's still awesome." - Jake Plappert