Web Shop Manager - Year Make Model Database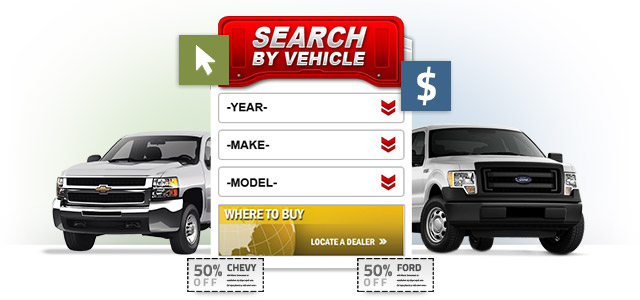 Speedy, smart, and intuitive search features are critical to the experience your customers have on your website. Searching and finding exactly what they are looking for can make or break your online conversions and repeat business. Find ways to help speed your customer's search and keep them coming back for more using cutting-edge search options.
Cater to the Customer
When visiting your automotive website for parts, almost every customer knows exactly what vehicle they are buying parts for. Searching the entire site for parts for only one type of vehicle can lead to dead ends and take more time than they'd like to spend. Make their search as easy as possible by using a year make model database and searching tool.
The customer can enter their vehicle's year, make, and model to vastly narrow the list of available parts. Not only does this shorten the length of time spent searching for parts, it's also a way to suggest other similar parts for that particular vehicle.
With the year-make-model lookup, your visitors can quickly view a list of parts or accessories that fit their vehicle. They can also quickly find brands and parts that match their specific vehicle. This keeps the search on the products that interest them, not random products that may have them leaving your site due to the difficulty in finding their desired products and car parts.
Good Service is Good Service
Your eCommerce website is how your customers shop online at your place of business. Rather than them walking into your door and a sales person directing them to the part they are looking for, you have to build your auto website to handle them with the same focus and service.
Imagine a customer walking into your store looking for parts for a particular vehicle. You wouldn't show them hundreds of parts only fitted for a different type of vehicle; you would pull out only the parts that are compatible with their specific vehicle. Narrowing the search helps the customer find what they need quickly and easily, which helps you retain that customer.
eCommerce Ease
Your website is your eCommerce store and serves as the only salesperson you have. Make your website easy to navigate and simple to use. Having the vehicle year make model database look up feature available to your customers creates a quick, instinctive way for your customers to find exactly what auto parts they are looking for.
By
Dana Nevins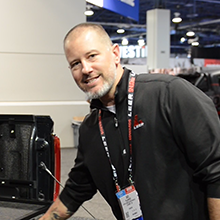 BEDSLIDE - Client Testimonial
"The best thing out of everything was that our sales went up. The new site had a better design, the checkout process was better, and ultimately achieved all of our goals. That site has been up for a year and a half and we're very happy with it, it's still awesome." - Jake Plappert