Web Shop Manager - Increase Brick and Mortar Sales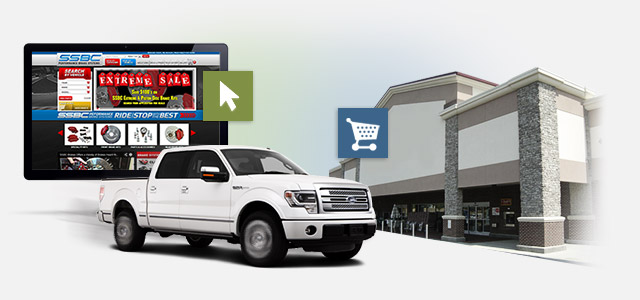 For a brick and mortar auto parts store owner the internet can be seen as a threat or used as an advantage for more business. About 80% of customers research products online, but 75% of them still prefer to buy in-store. Here are 10 ways you can position your website to turn online searches into in-store customers.
1. Quality Content for Locals
Create high quality content on your website, but make sure it includes local search terms. The key is to show up in local search results for brand searches. Use your "About Us", "Services", and blog pages to mention your retail store and where it's located. Add content like this on an ongoing basis to help build trust and community with local customers. When customers search for brands, your locally optimized pages appear in the search results. From there customers search your site for products and then contact your store to make a purchase.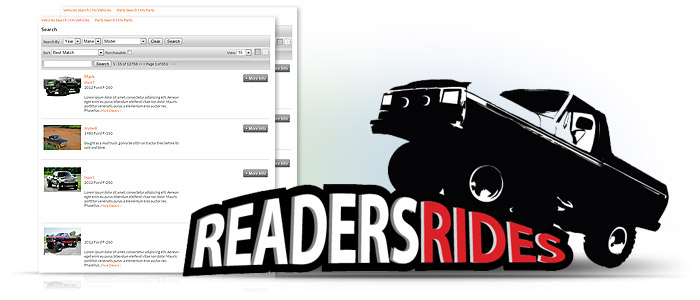 2. Reader's Rides
Reader's Rides is a community feature that helps create unique and relevant content on your site for search engines. This feature works by allowing users to create an account, list their vehicles with images, and add content that includes references to parts in your catalog that they either want or already have. Studies show that in successful Reader's Rides communities, over 50% of users that list a vehicle end up purchasing parts from your store.
3. Be Mobile-Friendly
Mobile devices will outnumber the number of people on Earth by the end of 2013. As mobile device usage increases, so does the importance of mobile-friendly websites. Make sure your website is mobile optimized to capture and engage potential customers. That includes having a responsive designed website.
4. Social Media
Your customers are using social media to stay informed, connected, and up-to-date on brands, offers, and sales. Use social media to share and promote new products, exclusive deals, and offers and also to share store and employee recommendations. Always include links to your website so you're easy to find.
5. Make Things Easy
When customers can't find what they're looking for, they'll look for another website. That's the biggest reason potential customers leave websites. Make sure your products can be found quickly and easily by using intuitive product lookup with these features:
Year-make-model, vehicle search
Dynamic category search
Keyword and part number search
Product look-up page
6. Product Merchandising
Doing all you can to get customers in front of your products isn't enough, you need to hand them the product on a platter. Use high-quality images, include manufacturer information, and provide part numbers, fitment information, and product inquiry options. Answer as many questions as you can upfront to help give the customer an easy and confident choice.
7. Local Traffic
To get local customers into your store, add content to your auto parts website about your location, services, local events, installation services, local customers, and more. Add content on an ongoing basis that is fresh and engaging to help build trust and community in your site.
8. Coupons Work
Printable coupons are one of the easiest ways to get web visitors into your brick and mortar store. When the customer brings the coupon in, it can be easily tracked and associated to your automotive website without any questions or hassle. List coupons on your website to promote your local store, but don't overuse coupons. If customers begin to expect discounts or coupons, it may delay their purchasing.
9. Promote your Local Store with Online Banners
Place rotating banners on your auto website to capture immediate attention from customers. Promote specialty items and products as well as your local store.
10. Test and Repeat
The internet has created new approaches to reach customers and bring them into your brick and mortar store. This helps you figure out new ways to discover what works best in your market. Analyze data on your site to make decisions regarding brands and products, what to promote and stock, and how to advertise.
Although websites and brick and mortar stores don't seem like they fit together, they are actually a perfect match! You need a strong online presence to drive in-store sales. Let Web Shop Manager show you how you can take control and grow your brick and mortar store through your website.
By:
Dana Nevins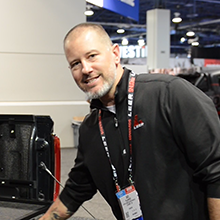 BEDSLIDE - Client Testimonial
"The best thing out of everything was that our sales went up. The new site had a better design, the checkout process was better, and ultimately achieved all of our goals. That site has been up for a year and a half and we're very happy with it, it's still awesome." - Jake Plappert