eCommerce Product Merchandising in 10 Perfect Steps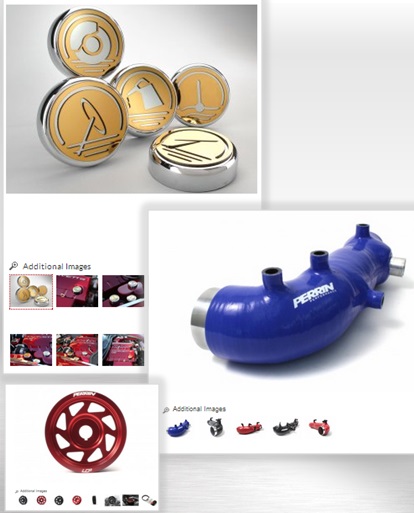 Product merchandising for e-Commerce is as, or possibly more, important than brick and mortar merchandising. Not only must you display your products in a clean, clear image, it must interest and entice your customers enough for them to make a purchase.
These 10 steps help answer the basic questions your customer has about product merchandising: what will this product do for me? This question includes roadblocks in your customer's mind about your product: does it work with the one they already have? What does the back look like? Does it come in purple? What size is it? How powerful is it? The list varies for each customer, but until the roadblock questions are answered entirely, you will not have a sale.
Include these 10 steps in your product merchandising and you will already offer your customers a better shopping experience than the majority of your competitors.
1. Multiple Product Images
Product images are the single most important visual element on your e-Commerce site. Without multiple, detailed images to look at, customers may take their business elsewhere. A recent study found that buyers spend over 33% of their time on an e-Commerce site looking at product images while 67% of online buyers interviewed ranked image quality as "highly important" when making a purchase.
2. Product Detail Tabs
Buyers want to know the details before spending their money. Detail tabs should be easily found and contain all of the details about the product a buyer would want to know: technical details, size, color, parameters, and all other valuable characteristics and information about the product.
3. Related Products
Provide buyers additional or complimentary products they can easily add to their order. Placing clickable images of related products on the page encourages additional shopping, leading to increased conversions and a higher value of each sale. Related products can increase conversion by 3% when shown on the product or checkout pages.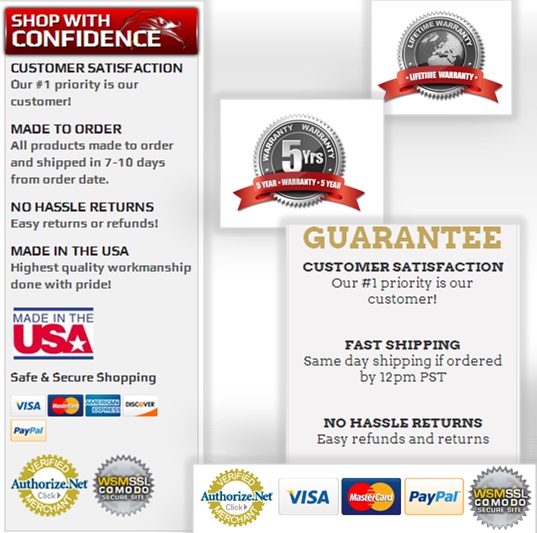 4. Trust and Credibility
Customers don't want to buy products from the equivalent of a seedy back-alley. They want to know you and your products can be trusted. The visibility of your website has a lot to do with how a customer feels about your products.
a) Keep the site free of clutter and easy to navigate.
b) Have your contact and customer service information posted on each page.
c) Load your site with grammatically correct, actionable content. Believe it or not, misspelled words can make your customers wary of your site.
d) Post security badges, authority dealer certificates, offer guarantees, and statements about not sharing information in easy-to-see locations.
5. Product Fitment Options
Your customers need to know what and how your product fits. Depending on the type of product, the customer should easily be able to find what the product can be used with, along with what size, make, model, and year the product is. A product without this information either won't get purchased, or you'll be fielding large amounts of repetitive emails and phone calls asking for this information. Make life easier for you and your customers.
6. Custom Product Descriptions
It'd be easy to copy and paste product descriptions right from the manufacturer's website, but that's what hundreds of other businesses do too. You need unique, descriptive content that includes organic SEO techniques to help customers find and choose your products. Use the unique voice of your company to describe the products and make the content user-friendly, not bland information that can be found on any other site.
7. Coupons and Special
Display coupons and specials where customers can find them before checking out. The best way to give your customers special savings is through your email or newsletter list. You can offer discounts if the customer signs up for emails, giving them a good deal while giving you their contact information. This also gives you another way to track where your customers are coming from and what kind of deals they find useful.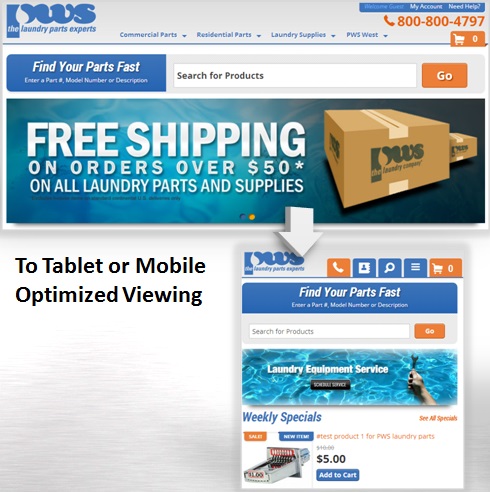 8. Mobile-Optimized Design
With the use of smartphones, millions of customers search for products on the go. Having your site optimized for mobile compatibility makes your products more easily accessible and visually appealing to mobile customers. A full website can be difficult to navigate on a mobile device and could cost you sales.
9. Quick View
Quick view allows a customer to see a slightly larger image of the product, some information, and the price all without loading the separate product page. This helps with a customer who isn't sure of what they are looking for as well as customers using slow internet connections.
10. Intuitive Product Search
Intuitive product search capabilities give your customers a more personalized shopping experience. When searching for parts and products on your site, the results are personalized according to what the customer is looking for, not generic search results simply based on the exact words the customer types into the search box.
By:
Dana Nevins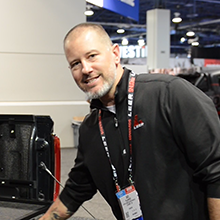 BEDSLIDE - Client Testimonial
"The best thing out of everything was that our sales went up. The new site had a better design, the checkout process was better, and ultimately achieved all of our goals. That site has been up for a year and a half and we're very happy with it, it's still awesome." - Jake Plappert