Web Shop Manager - Updating Your eCommerce Website
If you're looking to improve your current eCommerce website, it's important that you take time to figure out exactly what needs to be changed and how these changes can be properly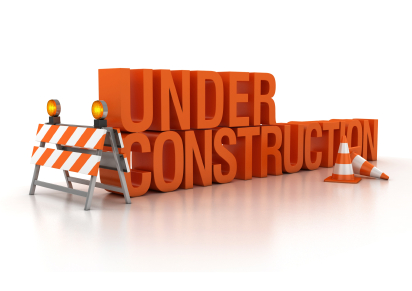 implemented. This process isn't something you should rush into. Rushing to a launch a new and improved version of your online store can lead to more headaches down the line (and possibly another relaunch), yet many online business owners have trouble knowing exactly how to start and where to focus their energy.
We'd like to give you four tips on what to consider when realigning your website. These tips will help you develop a strategy that works for you and benefits your customers as well.
Each Page Needs to Have a Purpose
One reason that many eCommerce business owners decide to relaunch their websites is because the current sites are not meeting their sales goals and needs of their customers. It's important to come back to the fundamental questions surrounding your existing business:
Why do people visit your eCommerce site?
What experience should they have on the site?
How would you interact with your own site if you were a customer?
Every page on your website should have a purpose and be helpful to a consumer, whether that consumer wants to purchase a product, have a problem solved, or get answers to a question. If there are pages on your site that don't have clear purpose, think about how the purpose can be refined. If not, perhaps the page is redundant and its information would be better placed on a more effective page.
Find What's Broken on Your Site and Think of Ways to Fix It
This is somewhat related to the above point about web pages and their purpose. Some pages may just need their purpose refined and reconsidered. Other times, there may be fundamental issues with the page that negatively impacts the way consumers engage with your site. This is where good customer interaction is helpful.
By finding out how consumers navigate your site and use its features, you can gather feedback on what pages meet their needs and what pages can be improved. This can cover everything from missing questions in an FAQ, broken links on the site, missing images, and much more. In that way, you are working with your customers to enhance their experience and your site simultaneously.
Find Out Which Pages Perform Well
You know what they say: "If it ain't broke, don't fix it." Most times you won't need to change the pages that are already performing well and meeting the needs of consumers.
But this goes beyond what's on the page. By doing your research, you'll be able to find out which pages are being linked to on other sites and getting you traffic and sales. These inbound links are important to consider and maintain since they are good for effective SEO and great for your business in the long run. This is just another example of why rushing into relaunches can be bad: you could be setting yourself back on search engines instead of moving forward.
Consider Your Competition and Colleagues
Keeping everything above in mind, you should also consider what is being done by your competitors and colleagues on their websites. As you browse through their sites and evaluate your own user experience, keep some of the following thoughts as your guide:
What on-page elements are they using?
Is their layout, color scheme, and imagery appealing?
Does each page on their site have a purpose?
What features or specials are emphasized on their websites?
What is the voice of their web copy and is it effective?
In addition to the website itself, you should also consider your competition's pay-per-click (PPC) campaign. This can help you develop and implement an organic SEO campaign or refine your existing one. Researching their PPC strategy can also help you devise your own PPC campaign that's smarter and more efficient.
In general, think of what elements you like and how those can be incorporated into your website relaunch. Remember, you aren't supposed to copy the competition. You should evaluate what they do and figure out how you can make that work better for you and your customers.
Enlist the Help of Experts
Our eCommerce specialists at Web Shop Manager are exceptionally skilled in website realignment strategies and can formulate a comprehensive plan for redesigning, and rebuilding your online presence. Contact our eCommerce experts for a full website consultation today and get started on revamping and retooling your website for eCommerce success.
By:
Dana Nevins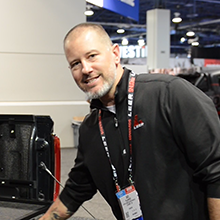 BEDSLIDE - Client Testimonial
"The best thing out of everything was that our sales went up. The new site had a better design, the checkout process was better, and ultimately achieved all of our goals. That site has been up for a year and a half and we're very happy with it, it's still awesome." - Jake Plappert