Web Shop Manager - Creating Marketing Videos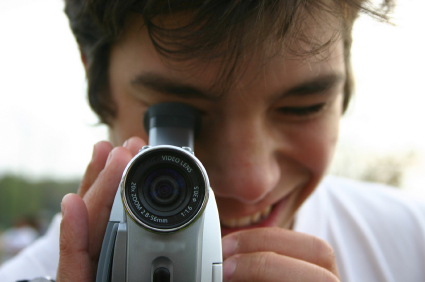 If you want to get your business noticed, creating marketing videos and incorporating them into your website marketing strategy can be a worthwhile endeavor. Not only do great marketing videos say a lot about your eCommerce business and the products and services you offer, but if made right your marketing videos can be a tremendous asset to your overall website marketing strategy. As many business owners find, creating marketing videos is easier said than done. I'm sure we've all seen well-meaning businesses try to make their own videos but come up short.
There's no one formula for making effective marketing videos, but we think the 10 tips below will give you some good direction when making your own.
1. Light your video right
While there is a charm to quick point-and-shoot videos, one thing that can make your video look more professional is good lighting. Bad lighting never looks good, even with the most expensive camera. Even an inexpensive lighting kit can mean the difference between a video that looks just okay and a video that looks great.
2. Audio quality can make or break your video
Time and time again, you've probably seen otherwise good videos that have been ruined by bad sound quality. Voices may seem muffled or too loud or just plain hard to understand. Yes, videos are a visual medium, but make sure you have good sound-recording equipment.
3. Be yourself
A marketing video will give your business a face and a personality. People are looking for a sense of authenticity in videos that will say something about the business and the business owner. You don't have to be larger than life or someone different to help market your business. Just being you is much more effective.
4. Be consistent with video output
If you want to use video as a marketing tool, it can't be just a one-time thing. Be sure to have a regular schedule for videos, whether it's once a week or once a month. Obviously you can upload more videos than that, but having a regular schedule means consistent content that can draw in repeat viewers and attract new ones.
5. You don't need expensive editing software
Professional video editing software can be very expensive, and if you're a small business, it can break your budget. But here's the thing: you don't need a professional editing suite. There are many free and inexpensive editing programs that you can find online, which is all you need nine times out of ten.
6. Keep it simple
You've probably seen a lot of videos where you think, "Get to the point already." Videos that go on too long or that have convoluted messages aren't memorable and aren't worth watching. Keep your message simple, be direct, and speak in plain English. That's effective communication and marketing.
7. Consider what your consumers want to see
If you're an eCommerce business, it's important that you think of how to use your videos to highlight things that your consumers are looking for. Do your consumers want product reviews? Do they want product showcases? Do they want to know about deals? Think about what you would want to see in video if you were a customer.
8. Interact with consumers through video
Video is another platform for creating positive impressions and engaging with your consumers. Encourage them to create video testimonials if they appreciated the service they received. If there are comments on your video, reach out and interact. See if your customers are interested in doing their own video reviews of products that they purchased from you.
9. Use text with your video to get found
You can use the text elements on YouTube to help you get found in normal web searches. Make sure your video title is enticing yet functional. In the description, include the names of any products or services discussed in your video description. A transcript of the video is also helpful to include as well.
10. Research relevant SEO keywords
Related to the above point, consider what terms you may want to target in a corresponding organic SEO strategy or pay-per-click (PPC) campaign. This can help you get found on Google and other search engines for specific and relevant phrases.
Be sure to include your videos on your eCommerce website to creatively promote and sell your products and services. Easily embed videos on the pages of your Web Shop Manager eCommerce website in a few easy steps.
By:
Dana Nevins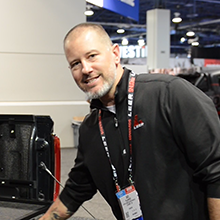 BEDSLIDE - Client Testimonial
"The best thing out of everything was that our sales went up. The new site had a better design, the checkout process was better, and ultimately achieved all of our goals. That site has been up for a year and a half and we're very happy with it, it's still awesome." - Jake Plappert