Web Shop Manager - Alternatives To Ebay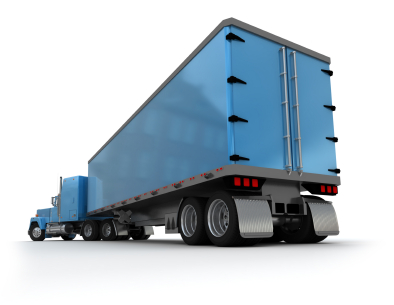 eBay remains one of the most popular ways to sell products on the web. Many online businesses began as eBay ventures, growing over time into successful full service eCommerce websites. Having both an eBay presence and an eCommerce site on its own is a great way to reach as many potential customers as possible. However the fees associated with selling through eBay can take a significant toll on already slim profit margins – for many online retailers transitioning the majority of their sales from eBay to their eCommerce site is a necessary step in growing and expanding their business - having alternatives to Ebay is extremely important for your company's financial wellbeing.
Transitioning from an eBay-based business to an eCommerce business can be tricky, and so can building an eBay presence for an established eCommerce site. It doesn't have to be, though. Here are five pointers on how to do it right and become an alternative to Ebay.
Send Follow-Up Emails on eBay Purchases
Keeping in touch with your customers is an important way to build repeat business and establish yourself as someone who cares about customer experience. After a buyer has purchased something from you on eBay, feel free to send a follow-up email to see how things are going and how to improve buyer experience. This will invite repeat business from that customer as well as potential word-of-mouth advertising.
This email needs to come from your eCommerce site, which will help get your URL and your brand out there to the eBay customer. Make sure your email address features your name and your eCommerce URL: e.g., "logan@rarevynilmusic.com." The email should also include a footer with the business info and a link to your eCommerce site.
Promote Offers and Deals on Your eCommerce Website
In your follow up emails, take advantage of the opportunity to promote any deals and featured products you are currently offering on your eCommerce website – you can even provide your eBay shoppers with a special discount on their first purchase made through your eCommerce website. Many eBay customers are looking for unique items and great deals so be sure to appeal to what these customers are most attracted to. The goal here is to drive your eBay traffic to your eCommerce website and to keep them coming back for more, allowing your business to bypass eBay fees and benefit from a higher profit margin.
Link to Your eCommerce Website from Your eBay "About Me" Page
Your About Me page on eBay is a great place to let customers know about your eCommerce site.
This is the perfect way to invite customers to visit your eCommerce site and browse through similar items. You may want to consider special promotions or deals on your own eCommerce site for people who find you through eBay, such as discounts or free shipping.
Add URL Watermarks to Your eBay Product Images
This is something so small and yet so important. When posting images of your eBay items, be sure to include your eCommerce URL on those images. Like the follow-up email tip and the URL on the About Me page, this helps you get your eCommerce business promoted via eBay.
If your eCommerce business has a logo, it's not a bad idea to include the business URL as well as the logo on your eBay images. You're inviting visits to your eCommerce site and also getting some excellent brand/logo visibility at the same time.
Invest In SEO - Market and Promote Your eCommerce Website
So you have a good customer base on eBay and you're growing that base through your eCommerce site. How do you take your brand to the next level? One of the best options to consider is Search Engine Optimization (SEO).
An effective SEO strategy will help your eCommerce site get found on Google and other search engines for the products that you sell. By incorporating SEO into a comprehensive marketing strategy built around the unique nature of your business, market and goals. It can be difficult to devise an effective SEO strategy on your own, so it's advisable for businesses to consult with experts in search engine marketing when defining their web presence.
Connect with an experienced eCommerce specialist at Web Shop Manager today to discuss the best options for expanding your business online through SEO and other proven website marketing services. Our comprehensive online business solutions can take your business to the next level with a customized road map to success.
By:
Dana Nevins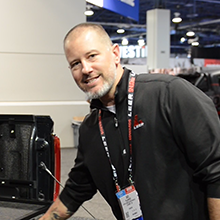 BEDSLIDE - Client Testimonial
"The best thing out of everything was that our sales went up. The new site had a better design, the checkout process was better, and ultimately achieved all of our goals. That site has been up for a year and a half and we're very happy with it, it's still awesome." - Jake Plappert