Web Shop Manager - Yelp For Businesses
Yelp boasts over 71 million unique viewers per month and if you haven't begun to harness the power of Yelp with your business listing – get started now. With proper management and the right elements in place, your Yelp page can persuade even the most discerning consumers to spend money with you instead of with your competitors. In your arsenal of social media marketing tools, Yelp is a direct link to savvy consumers who are ready to be dazzled by doing business with you. Spending the time to build your presence on Yelp and effectively interacting with your customers through your business can be a tremendous asset to your internet marketing strategy and sales as a whole.
Step 1. Create Your Yelp Business Account
Yelp for Business Owners - https://biz.yelp.com/support - is your starting point for creating your Yelp page. Whether you have already started your listing or are starting from scratch, Yelp provides you with easy to follow, step by step instructions.
Don't have a physical storefront? For businesses that are strictly ecommerce, use your company's business address to create a Yelp listing for your online store.
Step 2. Establish your Business Presence on Yelp
Don't stop at the basics—filling in your address, selecting your categories and linking to your website. Add pictures and take time to describe your business and the services / products you offer in the "About This Business" section. Look at what your competition is up to on Yelp and build your strategy based on what they do and don't do well.
Get to know the reviewers in your market.
What do they value?

What are they looking for from a business like yours?

What unique, valuable and pleasing experience are they seeking?
Let current and potential customers know that your business is listed on Yelp. Provide them with easy access and tell them how much you value their personal reviews. Add a Yelp button (called a "Yelp badge") to your website and encourage website visitors to stop on your Yelp page to either review or learn more about your business. Be sure to let visitors on your Yelp page know if they can purchases directly through your website.
Step 3. Follow Up with Your Customers
After you have done business with a customer – especially one that has had an excellent experience – remind them to post a review on Yelp. Often the best times to do this are at the end of customer service calls, following up on an in-store purchase, or in post purchase emails.
Step 4. Add Supporting Comments – Manage Your Yelp for Business Page
The "Add owner comment" function allows you to engage in a visible dialogue with your customers. This powerful tool enables you to respond directly to customers, address their reviews and provide additional business information, new developments and solutions. Have you made adjustments to your customer service policy? Made changes in your store? Opened new locations? Offering a popular new line of products in your online store? Mention points like this in the context of your responses to solve issues or provide further support to an already happy customer.
Make the best of bad reviews by quickly acknowledging the customer's unsatisfactory experience; let them know that their experience was not the norm and provide an opportunity for resolution. Consider in your response, how can we fix this so that we can achieve our goal of 5 stars ratings with every customer? With this approach your dedication to customer satisfaction is visible to all who visit your Yelp listing.
Step 5: Make Sales on Yelp! Create Offers, Deals and Gift Certificates
Yelp now offers business owners the opportunity to sell deals and gift certificates through their Yelp listing. There are no upfront costs for creating a Deal on Yelp and Deals allow business owners to retain 70% of revenues from the discounted price being offered. Gift certificates on the other hand are a full-cash value spendable at your business, making it easy for customers to purchase presents for friends and family. When a gift certificate is sold, again there is no upfront cost and Yelp retains only 10% of the sale. Your offering of Deals and Gift Certificates is immediately visible on your page, allowing you to convert visitors to paying customers in a click. It is also possible to process Yelp Deal and Gift Certificate codes directly through your ecommerce website, so customers never have to set foot in a store.
By:
Dana Nevins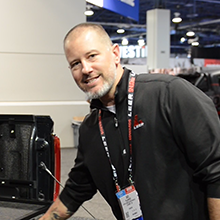 BEDSLIDE - Client Testimonial
"The best thing out of everything was that our sales went up. The new site had a better design, the checkout process was better, and ultimately achieved all of our goals. That site has been up for a year and a half and we're very happy with it, it's still awesome." - Jake Plappert